Xavi signs new Al Sadd deal – with NO Barcelona get-out clause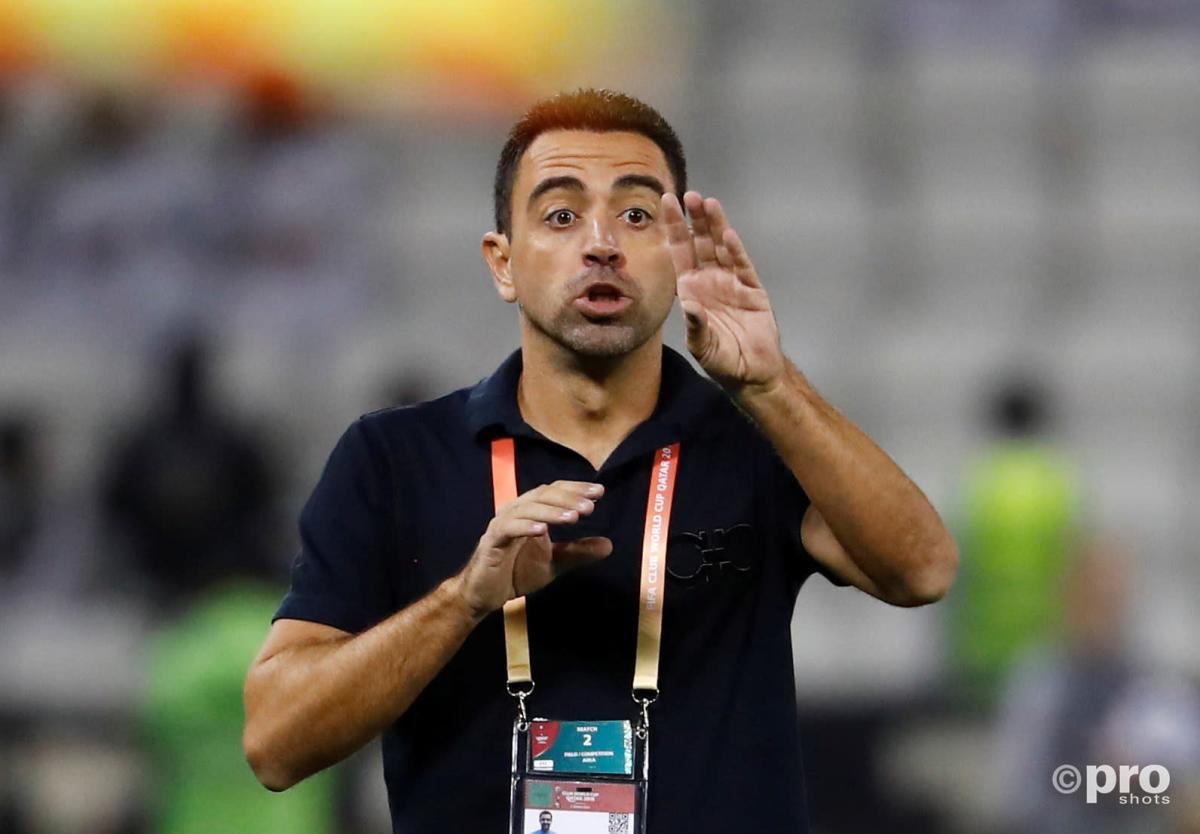 Xavi, the legendary former Barcelona midfielder, has signed a new two-year contract with Al Sadd, where he is presently head coach, going some way to cool rumours that he could replace Ronald Koeman at Camp Nou.
As Xavi's deal was announced on Wednesday, Barcelona's hopes of winning La Liga were effectively dashed as Atletico Madrid came through 2-1 against Real Sociedad to move four points clear of the Catalans with two rounds of fixtures remaining.
READ MORE: Moriba, Fati & now Gavi – La Masia is back!
On Tuesday, meanwhile, Koeman's future as Barca coach was hit by a disappointing 3-3 draw against Levante. The Blaugrana leapt into a two-goal first-half lead thanks to Lionel Messi and Pedri, only for Levate to hit back with two goals in three second-half minutes. An emphatic finish from Ousmane Dembele then seemed to have settled the match only for a cute equaliser to arrive late on.
Koeman's in-game management was questioned following the result, which is likely to leave Barca finishing the league in third, with Real Madrid set to play Granada on Thursday.
Will Xavi coach Barcelona?
As a result, Xavi's named was bandied around as a potential replacement for the Dutchman, but his deal with Al Sadd would suggest that is not an immediate prospect.
Indeed, he specifically denied there is a clause in his contract that allows him to leave at any time.
"This is incorrect. I have a two-season contract with Al-Sadd, and I respect this contract, and I also respect the official negotiation methods between all parties," he said.
OFFICIAL: Xavi has renewed his contract with #AlSadd for an additional two seasons! #XAVI2023 pic.twitter.com/oHhgq41wXD

— #75 Al Sadd SC | نادي السد (@AlsaddSC) May 12, 2021
Speaking in broader terms about his position at Al Sadd, Xavi said: "We achieved a lot together, scored goals, won matches and titles, and we are all very proud of this success. Getting this kind of support is the best thing any coach can get.
"I have everything I could want to do well, and I feel proud to continue with Al-Sadd for an additional two seasons.
"Our challenge is to continue to improve and develop, and I am very excited to help Al-Sadd players do that."
Nevertheless, Xavi's name is set to continue to be closely linked with the Camo Nou side.
Why do Barcelona want Xavi?
Xavi is a Barcelona legend, having turned out for the club on 767 occasions – a record until it was broken by Lionel Messi in March this year.
Having come through La Masia, the club's youth academy, he is seen as embodying what it is to have 'Barcelona DNA' in terms of his highly technical style when he was a player.
Furthermore, Xavi was also prodigiously successful at Barcelona, and was a key component of Pep Guardiola's team that dominated the game in the latter part of the 2000s and early 2010s.