How much does Paul Pogba earn and what is the France star's net worth?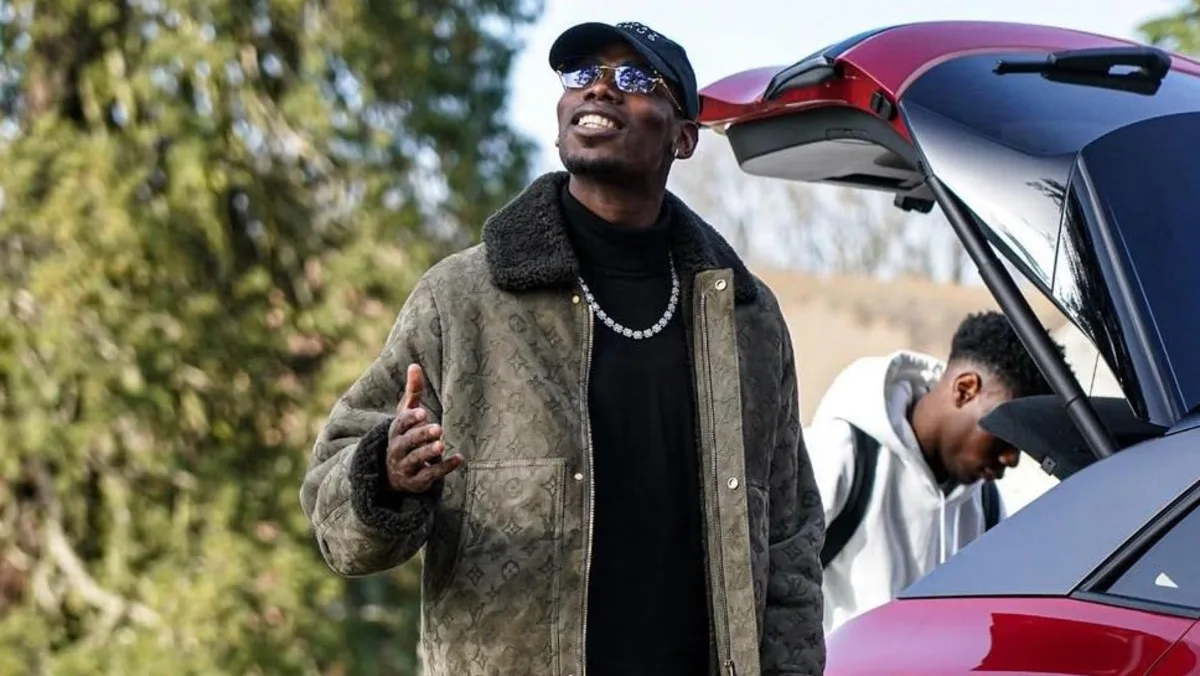 Paul Pogba is one of the world's most famous footballers and the Manchester United midfielder has cashed in on that status.
The 28-year-old from the suburbs of Paris joined Man Utd in 2009 and finished his youth career with the club before making his professional debut with them.
Pogba later spent four years with Juventus before returning to Man Utd in a €105 million transfer back in 2016.
He won four Serie A titles with Juventus as well as two Coppa Italia crowns, while with United he has claimed Europa League and EFL Cup honours.
Now he faces a crossroads in his career, with his spell at Old Trafford to draw to an end when his contract runs out in the summer as Man Utd have announced that he will be allowed to leave for nothing. It is a statement of their disappointment with him that he will become a free agent, having arrived back at the club for a world-record fee.
It is at international level, where Pogba represents France, where he achieved his greatest feat in the game.
Pogba was a key part of the France team which won the 2018 World Cup, playing six of the matches and scoring in the 4-2 final win over Croatia.
The World Cup winner, who has played for his country since making his debut in 2013, also has a huge commercial profile off the pitch.
We have documented the key financial and net worth details for Pogba, who remains one of the game's most talked about players.
What is Pogba's net worth?
Pogba's worth is estimated to be £77 million by the Sunday Times, which publishes a Rich List on an annual basis. It meant that Pogba was estimated to be the wealthiest footballer aged 30 or in the UK - as well as the second wealthiest young person in total.
This is considered to be the gold standard of wealth estimation in Britain.
In other key currencies, his worth is €90m and $97m.
The wealth levels for Pogba are not quite as high as those for Cristiano Ronaldo, Lionel Messi and Neymar.
But his net worth is higher than some other major stars like his France team-mate Kylian Mbappe and Liverpool forward Mohamed Salah.
Record return to Man Utd
Pogba set the all-time transfer record in 2016, his move from Juventus to Manchester United costing €105m.
Prior to that, the most expensive transfer in history was Gareth Bale, who left Tottenham for Real Madrid in 2013 in a €100m deal.
Neymar has since broken the football world transfer record after his move from Barcelona to Paris Saint-Germain in 2017.
The Brazil international left Camp Nou for PSG in a move worth €222 million (£200m), ending an impressive four-year stay with Barca.
That United ended up paying so much to bring Pogba back to the club remains a controversial subject.
He left after a fallout between Sir Alex Ferguson and his agent Mino Raiola led to him not agreeing terms on a new contract, so the Premier League club had to pay an enormous sum to bring back one of their own youth products just four years later.
Pogba saw his performances at Man Utd come in for scrutiny largely due to his huge price-tag, with debate raging on whether he was worth the investment given the club failed win the Premier League or Champions League since his return.
After Manchester United finished the 2021/22 season a distant sixth in the Premier League, Pogba will depart the club, having seen little action in his final campaign because of niggling injury issues.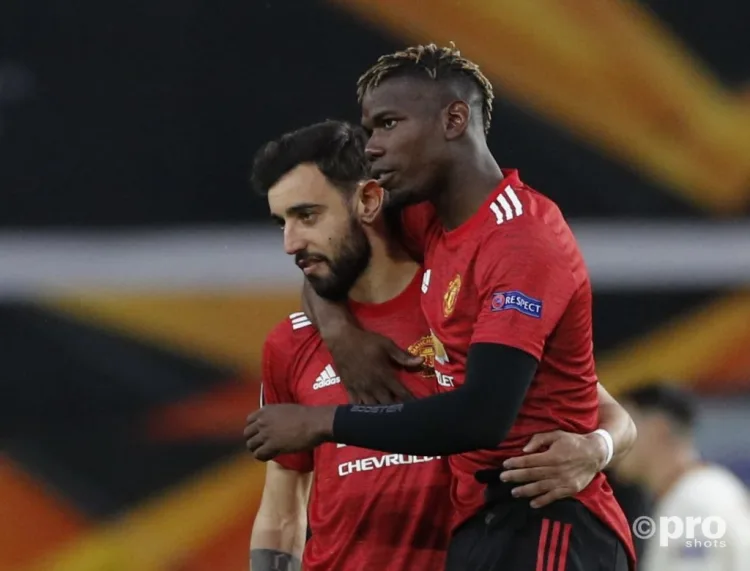 How much does Pogba earn?
In 2020, Pogba reportedly earned $34 million – with only five footballers earning a higher income.
Of that figure, $28m came from his salary with Man Utd, according to Forbes, with the rest made up of endorsements and other income.
While Mbappe, Ronaldo, Messi and Neymar have the biggest earning power in football, Pogba is right there in the next tier with stars like Salah, Antoine Griezmann and Gareth Bale.
His United contract was reported to pay him the same or more than the latter trio, so clubs who wish to sign him have to factor in his significant wages as well as the large signing on bonus that is likely to be required.
Based on those numbers for 2020, Pogba earns $2.85m per month and an impressive $655,000 a week before any taxes and deductions – so you can see why his net worth has reached such high levels.
That means Pogba is raking in just under $95,000 every day, with an hourly rate just short of $4,000.
Going even further, the Man Utd star earns $66 per minute and $1.10 with every passing second.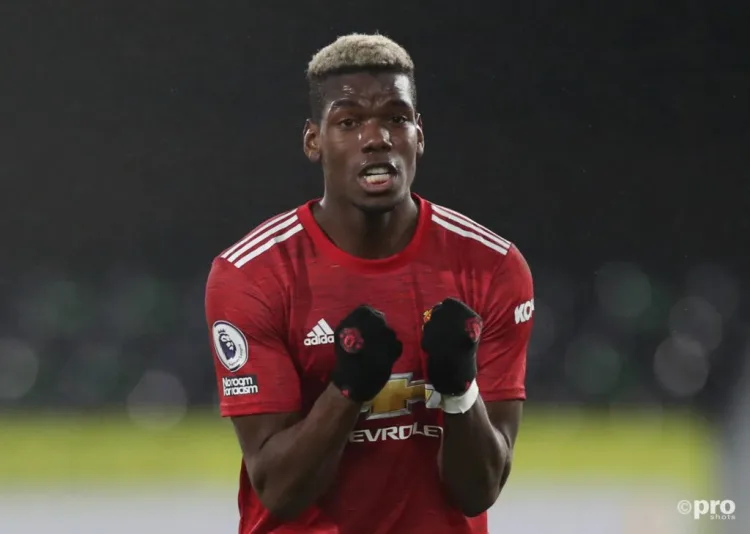 Who sponsors Pogba?
Pogba is one of the top players to represent Adidas, with Messi and Salah among the others stars who are connected with the brand.
Pepsi are also a key sponsor for Pogba and he appeared alongside Messi and Salah in the company's "Play Never Stops" advertising campaign.
He has also worked with a number of other companies, including games maker Activision, work which helps him to build up his net worth.
Pogba posted on social media that he had signed for fictional club Verdansk FC as part of a joke by the sponsor that saw the midfielder promote the game Call of Duty: Warzone, Season 5.
France midfielder Pogba is also active when it comes to charity work, with campaigns to end racism and ensure clean oceans among some of the causes he has fought for most recently.
He also has his own foundation which is focused on improving access to clean drinking water in Africa.
Cars and assets
Pogba splashed out just under £3m for a mansion in Cheshire in 2017.
He often shares videos of him training at the property, and worked out there regularly during the lockdown period which shut down football in 2020.
The house has a luxurious swimming pool, a gym and an indoor football pitch which he has called 'P.P. Arena', with his brand logo visible in the centre circle.
The Sun revealed it contains mini goals, an electronic scoreboard and LED lighting.
There is a customised black and gold table football area at the mansion, while the report added the cushions in the house are decorated with his 'PP' logo printed boldly on the front of them.

"I have a little home gym in my house," said Pogba.
"I can do some training, some running, some bike, go outside and do some things with the ball."
Pogba recently had a run-in with the authorities regarding his limited edition £300,000 Rolls Royce car, which reportedly had an illegal number plate.
READ MORE: Mohamed Salah net worth on the rise
The car was seized and held by police until Pogba had sorted out the necessary paperwork and stumped up to cover the cost of huge storage fees.
Like many star players, Pogba likes spending his salary and wages on impressive cars.
He is also reported to own a Ferrari 812 Superfast, a Lamborghini Aventador, a Bentley Flying Spur, a Maserati Quattroporte, an Audi RS6 Power R and a Camaro which is made by Man Utd sponsors Chevrolet.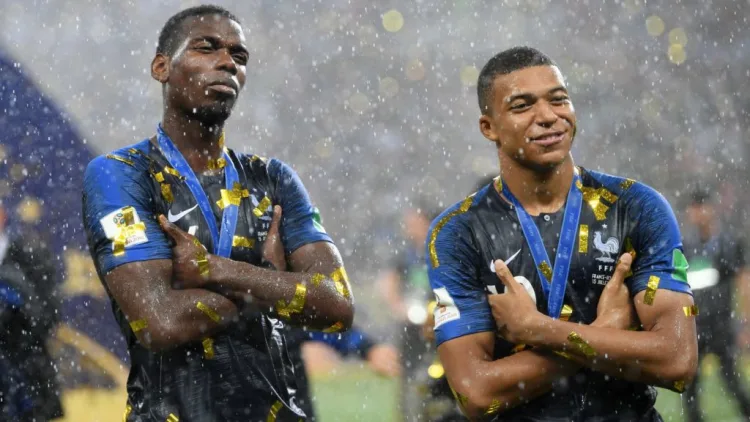 Social media: How many followers does Pogba have?
As well as having a large salary and an impressive net worth, Pogba also has a desirable social media reach.
Pogba has 10.1 million followers on Twitter as of June 2022, a figure that improves to 25.6m on Facebook.
It is on Instagram where Pogba enjoys his best numbers, though, with 54m fans following his movements.