Ole's dream: How Solskjaer wants Man Utd to line up with his four perfect summer signings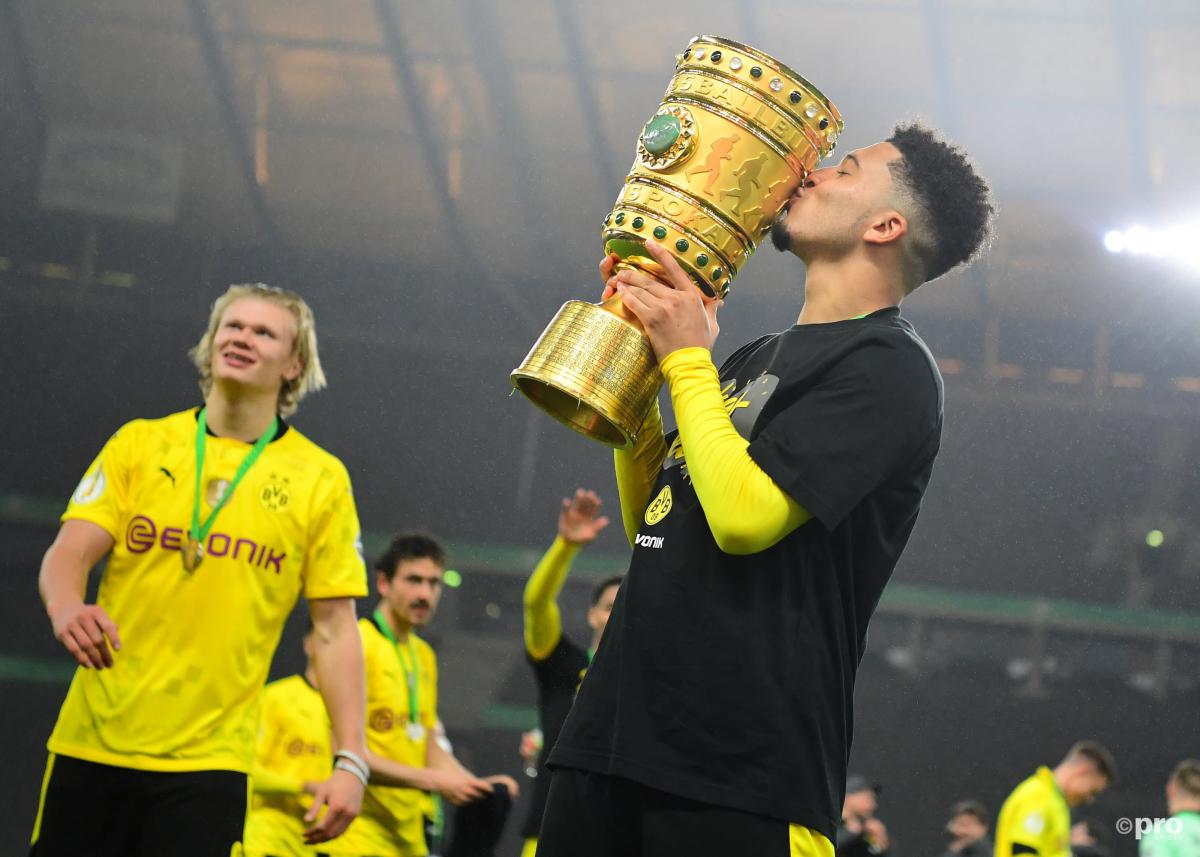 Manchester United are seeking a facelift in the summer and manager Ole Gunnar Solskjaer is seeking four new faces to join the Old Trafford club.
Man Utd find themselves in the somewhat embarrassing situation of not having won a trophy since 2017 – a situation that desperately needs reversed.
READ MORE: De Gea out, Pogba in doubt: The Man Utd players who could leave this summer
With that in mind, Solskjaer has outlined a quartet of players he wishes to see join the club in the summer.
Man Utd's Fantastic Four
According to The Guardian, Pau Torres, Declan Rice, Jadon Sancho and Harry Kane would all sign in the summer if Solskjaer gets his way.
These four additions would offer Man Utd a very different look from the side that suffered defeat in the Europa League final to Villarreal on Wednesday in their final match of the 2020/21 season.
Torres, who would join up from the Spanish side, would slot into the heart of the defence alongside Harry Maguire forming an all-new partnership in the heart of the rearguard.
Aaron Wan Bissaka and Luke Shaw would retain their regular spots in the full-back berths.
Ole's dream team for 2021/22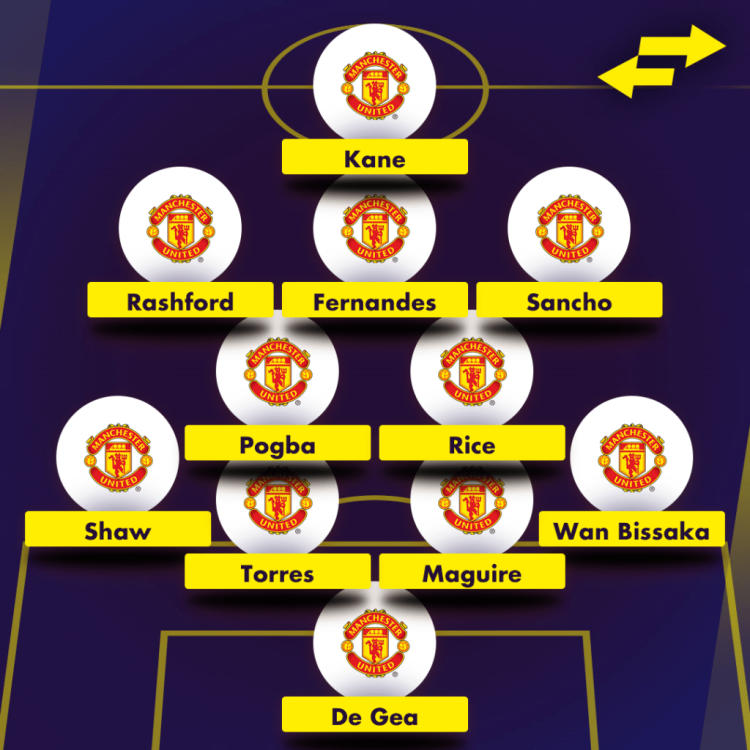 The midfield, meanwhile, will see Rice slot in alongside either Scott McTominay, who was Man Utd's best player in Gdansk, Paul Pogba or Fred.
Sancho, of course, would fill what has long been a problem position on the right wing. There is, however, some suggestion that the Borussia Dortmund star is actually more effective on the left.
Bruno Fernandes will continue to be the centrepiece of the attack in the No.10 role, though he may well find himself supporting Harry Kane instead of Edinson Cavani, who will play second fiddle to the England captain should he arrive from Tottenham.
Of course, all this is a hypothetical list. For Man Utd to make this a reality for Solskjaer, they will have to spend in the region of £300 million, which would represent an incredible investment at any point, but especially in the mid-pandemic market.