Three possible Pogba outcomes with Man Utd 'split' over new contract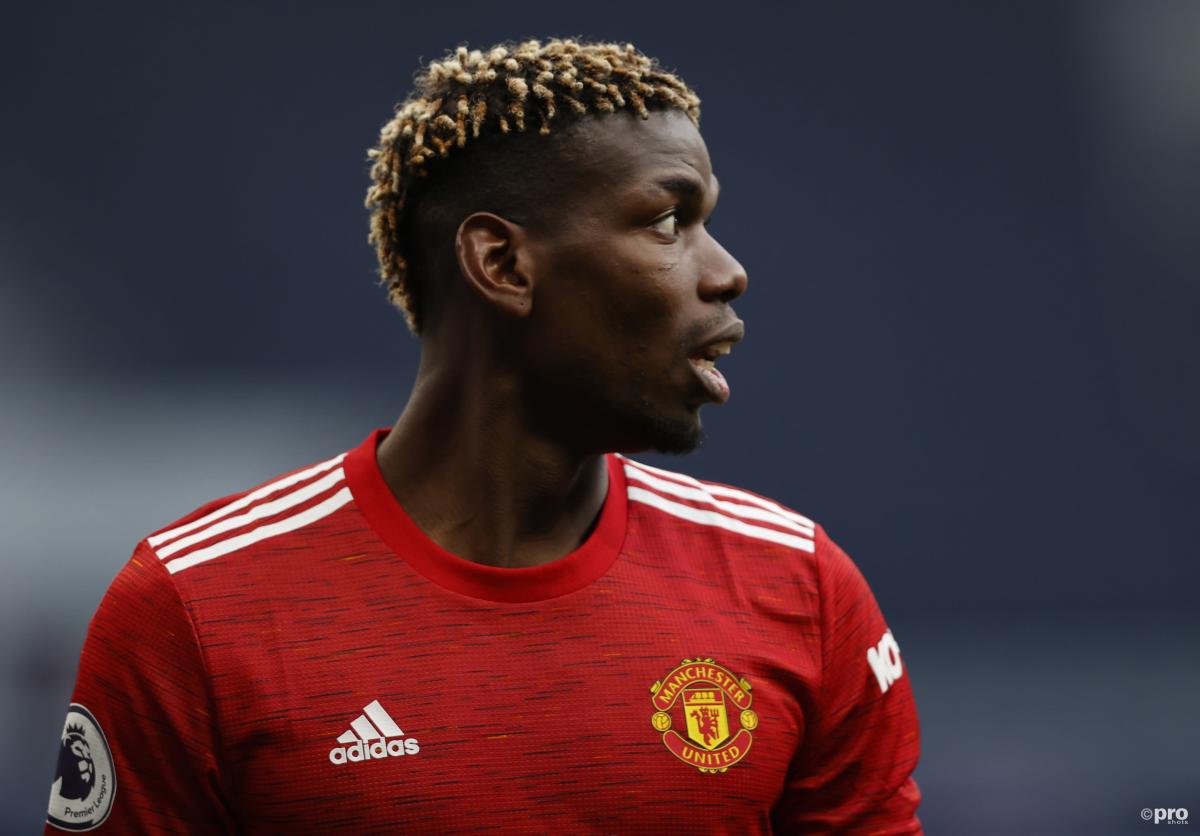 A pivotal few months are ahead as the future of Paul Pogba at Manchester United is decided.
Pogba is out of contract in 2022, making this summer crucial to his future.
READ MORE: What is Pogba's net worth?
There has been plenty of drama surrounding the World Cup winner this season.
Towards the end of last year, his days at Old Trafford looked numbered.
Then, his agent Mino Raiola said the midfielder was unhappy and that his time at Man Utd was over.
Raiola later backtracked somewhat by saying he would not push for a January move. And since then he has even been open to the possibility of Pogba signing an extension.
Pogba: Man Utd stats in 2020/21
| Category | Statistic |
| --- | --- |
| Games | 40 |
| Starts | 29 |
| Goals | 6 |
| Assists | 7 |
| Man of the match | 4 |
Pogba club stats this season from FootballCritic
On the pitch, Pogba has overcome a poor start to the season.
Initially, he was impacted by his recovery from coronavirus and a long-term injury absence.
Since then, he has enjoyed one of his best campaigns since returning to the club from Juventus in 2016 for around €105 million.
Playing in a more advanced role on the left in recent months has helped to get the best out of Pogba.
He recently discussed how good he was feeling at Man Utd after his change in position and upturn in form.
READ MORE: Pogba & the biggest transfers of all time
A report in The Mirror suggests there is a split at United over how to handle renewal talks.
Manager Ole Gunnar Solskjaer is keen to prioritise keeping Pogba.
Solskjaer and Pogba have strengthened an already good relationship after he previously managed the midfielder when in charge of United's reserve team earlier in his career.
But Pogba, via Raiola, is said to be demanding huge wages to stay.
That concerns the money men at Man Utd as the club emerges from the coronavirus pandemic. So some inside the club want to look at all options.
As things stand, there remain three possible options for Pogba as his contract talks pick up in pace.
Pogba becomes the top Man Utd earner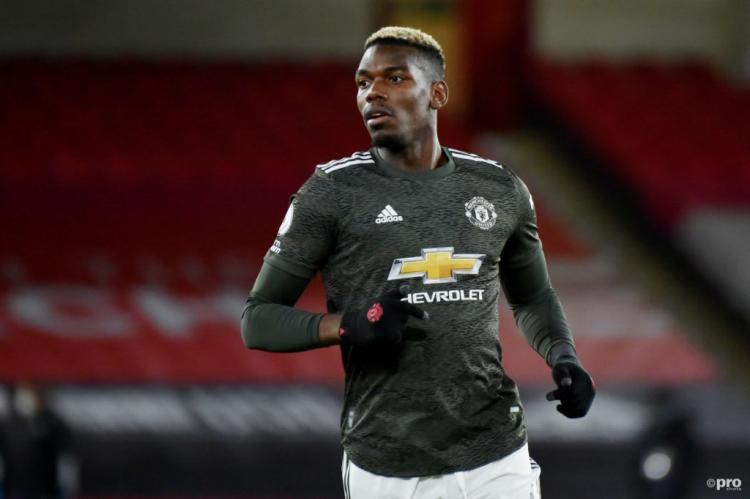 The ideal scenario for Man Utd is Pogba signs a new deal and remains a key part of their rebuild under Solskjaer.
With Bruno Fernandes already locked up, Edinson Cavani recently renewing and Jadon Sancho a possible summer signing, United would be loading up to challenge rivals Manchester City.
However, if they are to keep Pogba, it would come at a huge cost.
Raiola is reported to be demanding in excess of £400,000-a-week in negotiations.
Even if United get that figure down slightly, it looks like Pogba would need to become the club's highest earner if he is to stay.
That status is currently held by David de Gea on around £375k-a-week.
Pogba's current deal reportedly pays a weekly wage of £290k.
Raiola recently said Pogba would also need to be convinced United could challenge for the Champions League.
So Pogba may be watching the pursuit of Sancho and other transfer targets – such as a top centre-back – closely.
United sell, with PSG the most likely option
The coronavirus pandemic has crippled the already fragile finances at some of Europe's top clubs
That may be why Raiola has changed his tune slightly over the prospect of Pogba staying at Man Utd.
Still, Pogba would have suitors were he to become available if contract talks break down.
With one year left on his deal, United reportedly expect his market value to be around £55m.
While substantially less than what they paid for him, it would still be a significant fee that could be reinvested elsewhere.
Paris Saint-Germain look like the team most capable of paying the transfer fee and huge wages Pogba would command.
It is a move that would make sense too. Pogba comes from the city, has a high profile and could strengthen the midfield in a squad that is heavily focused around attacking talents Neymar and Kylian Mbappe.
Real Madrid and Juventus have also been regularly linked with the France star.
His former club Juve, though, are €400m in debt and may not even make the Champions League. If they do not reach the top four, a move looks impossible. Even if they do sneak in, a cash injection from their parent company Exor would be required.
Madrid have still been linked with the likes of Erling Haaland and Mbappe but are also in a delicate financial position and must plot their moves very carefully, as well as look to sell some players this summer.
Stalemate as Pogba runs down his contract
While this summer is key with contract talks ongoing and a deadline for United if they want to recoup a significant fee for their asset, he would still have one year on his contract should a renewal agreement not be reached.
If a suitable offer was not received or if Pogba and Raiola declined a transfer, he can remain at Old Trafford.
United reportedly fear this option means Raiola has the leverage in negotiations, as the situation would allow Pogba to play one last season, run down his contract and then become available as a free agent in 2022.
By then he would still be near his peak at 29. Interested clubs may have more financial certainty next summer than they have now.
Raiola would be able to command a huge agent's fee – the report suggests up to £20m – and Pogba could cash in with high wages given clubs would not have to pay a transfer fee.
United would get one more year out of Pogba, but ultimately still lose him without getting a fee.
It is the situation Lionel Messi finds himself in at Barcelona this summer with his contract set to expire.