Lautaro Martinez glad move to Barcelona fell through in the summer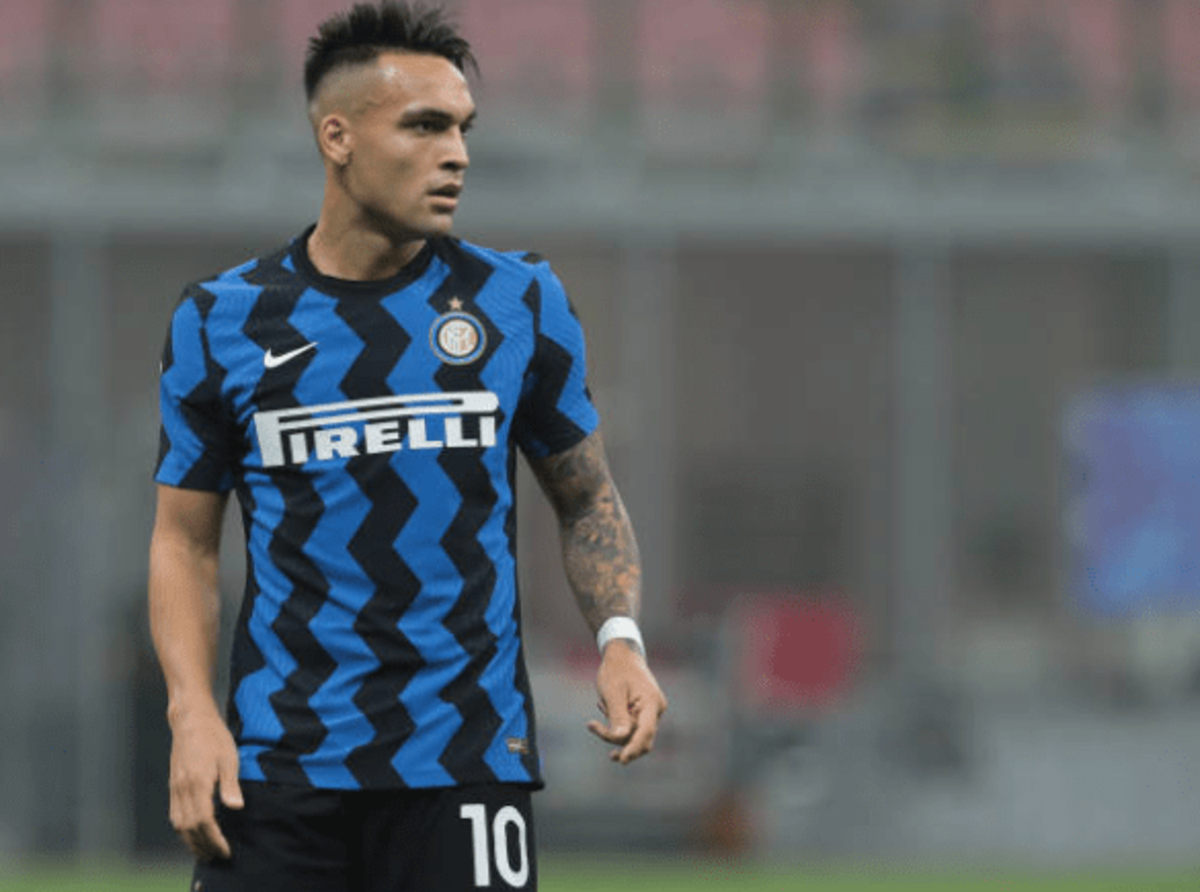 Lautaro Martinez believes he was fortunate that his speculated move to Barcelona fell through in the summer of 2020 as it allowed him to go on and win Serie A with Inter.
Following the conclusion of the 2019/20 season Barca were on the lookout for a new striker after allowing Luis Suarez to leave, and had previously identified Martinez as the ideal number nine to come in to partner with his compatriot Lionel Messi.
READ MORE: Lautaro Martinez: I spoke to Messi about Barcelona transfer and turned down Real Madrid
However, Barcelona's poor finances, made worse by the pandemic, left them without the money required to spend the kind of fee it would take to prise Martinez away from San Siro.
That meant at least another year in Italy, and Martinez made the most of it as Inter went on to win the Scudetto for the first time 11 years.
It is for that reason that the Argentine is glad he never moved to Barca.
"There was a real opportunity to go there last year," he told Libero.
"However, we finished the season late, COVID influenced the transfer market, and I decided to stay. Looking back, thankfully, it was the correct decision. Lionel Messi and I discussed it during our time together with the national team, but he never insisted too much."
Martinez was linked with Real Madrid, too, but he is in the dark about that speculation.
"I do not know anything about it," he added.
"I saw the rumor, but I am enjoying the moment, and I am not thinking about it. We want to finish the season strong."
New Inter contract for Martinez?
Martinez's contract expires with Inter at the conclusion of the 2022/23 season, and although the club and player are both keen to agree fresh terms, the Nerazzurri's finances could mean it might not happen as soon as they would hope.
"I am aware of the difficult situation. We will take stock alongside the management," he said with regards to a new contract.
"I do not know if the time is right yet, but we are in talks with ownership.
"We will eventually reach an agreement. I am very serene and extremely happy to be part of this project. I respect the contracts that I sign. If the club thinks I deserve to earn more, they will give me a call."
Inter are reportedly in huge debt at the moment in the middle of the pandemic, with rumours circulating this week that the players and Antonio Conte could be asked to take a pay cut.