Takumi Minamino opens up on "very difficult" beginning at Liverpool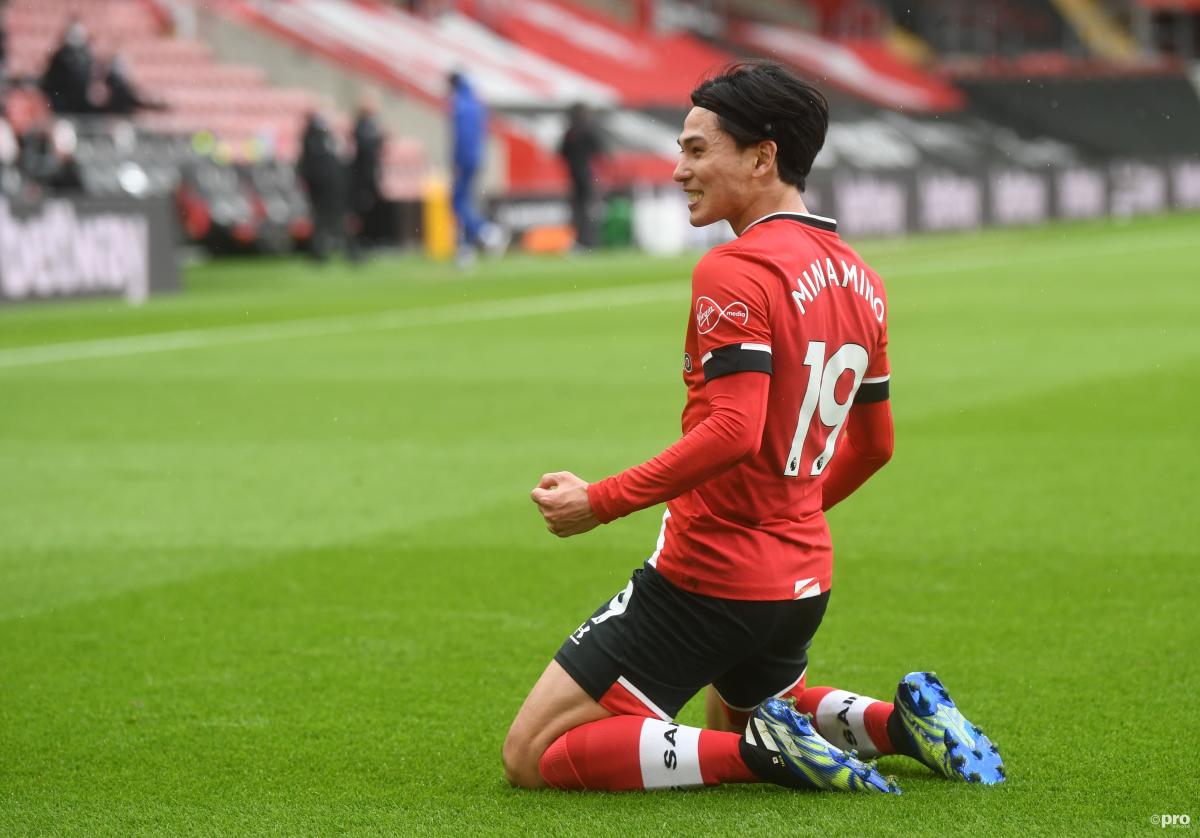 Liverpool loanee Takumi Minamino has opened up about the difficulties of joining the club and admits he is unsure where his future lies.
The 26-year-old arrived at Anfield in January 2020 on a cut-price deal from RB Salzburg, having scored against Liverpool in the Champions League only weeks prior to the signing being announced.
But the Japanese international has struggled to fit in on Merseyside with lockdown beginning mere months into his Reds stint.
The game that made Liverpool buy Takumi Minamino
Minamino also struggled to outmuscle Liverpool's star attacking players in the starting lineup but said it was a challenge he was ready for.
"It was very difficult to get a chance in the team but that was always the challenge for me from the beginning," he told Kyodo news.
"I wasn't in a negative mindset at all, even in training. It was just about trying to play in matches, get into the starting line-up, and figuring out what I can do to achieve those goals."
Minamino has played six games for Southampton so far, starting five and scoring two goals in the process.
The Japanese has arrived at a challenging time for the club though and he has only won one of his six appearances, being against bottom-placed and already relegated Sheffield United.
He remains confident that he made the right decision in making the move, though, insisting that the importance of playing games was too great to turn down.
READ MORE: Nagelsmann, Allegri and Klopp – Five coaches tipped to replace Flick at Bayern
"I'm going to work hard to make sure I'll be able to say (it was the right decision) when the season ends," he said.
"It's totally different. You have to play in matches to understand. That's why I chose to come here.
"I don't think I would have left Liverpool if I thought I could just develop by training there."
There was some pressure. Scoring a goal did take some weight off my shoulders.Minamino on his Southampton debut
Minamino admitted "I don't know where I'll be playing in six months' time", but Klopp had remained adamant at the time of his departure that his was still a long-term project at Anfield.
He is one of a host of talented players on loan at other clubs, with Harvey Elliott also catching the eye in the Championship with Blackburn Rovers.
Southampton will play Leicester at Wembley on Sunday for a place in the FA Cup final against Chelsea next month.