Messi offered a new TEN-YEAR Barcelona contract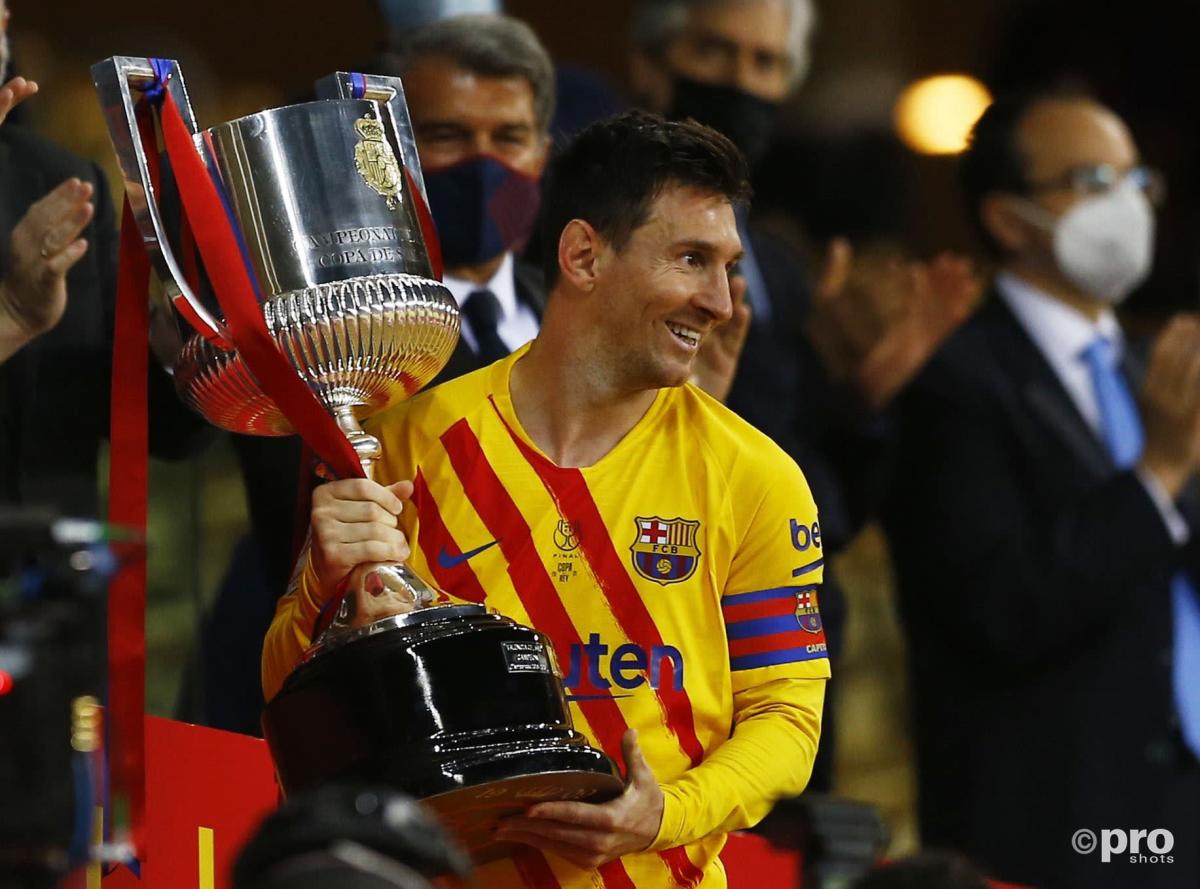 Lionel Messi is close to signing a new 10-year deal with Barcelona that will take him through with the club until he is 43.
Out of contract in the summer, Barca have been looking at ways that might allow them to retain Messi in the face of pressure from Paris Saint-Germain and Manchester City.
READ MORE: Stay or leave? Luis Suarez advises Lionel Messi on Barcelona future
The Times reports that one option that has borne positive fruit is to offer him a 10-year long deal, which will keep him at the club, theoretically at least, until 2031. It suggests a deal is close to being agreed.
Certainly, Messi's father, who acts as his agent, was in Barcelona recently, and this deal could be the result of informal discussions.
Why would Barcelona offer Messi a 10-year deal?
Barcelona are deep in debt and cannot afford to keep paying Messi at his current rate. Indeed, they have been instructed to slash their wages and were facing major problems even before the collapse of the European Super League.
The solution of offering Messi a 10-year deal, then, may be one that allows them to keep him at the club on a shorter-term basis but pay him over a far more extended timeframe.
This could allow Barcelona the best of both worlds: keeping Messi but also cutting their spending.
The downside for the club, however, is that they are likely to take on a significant financial burden over a prolonged period of time. Indeed, it is doubtful that Messi will still be playing in a decade's time. Clearly, Barca are hoping for rosier financial times in the years ahead.
Why would Messi accept this deal?
For Messi, he may be able to get near something like his current wage, only over a more prolonged period of time.
It also offers him the assurance of being at Barcelona for 'life', should he now wish that.
Messi, however, has expressed his desire to play in the USA before his career ends, and it remains to be seen how such a contract to impact that dream. Barcelona will surely put in a clause that would allow him to do that – albeit there is every chance they will continue paying him even after he has left the club.
Formal contract talks between Barcelona and Messi, meanwhile, will open when the season has ended.