'Crazy' Neymar slammed as Spanish media talk up Barcelona return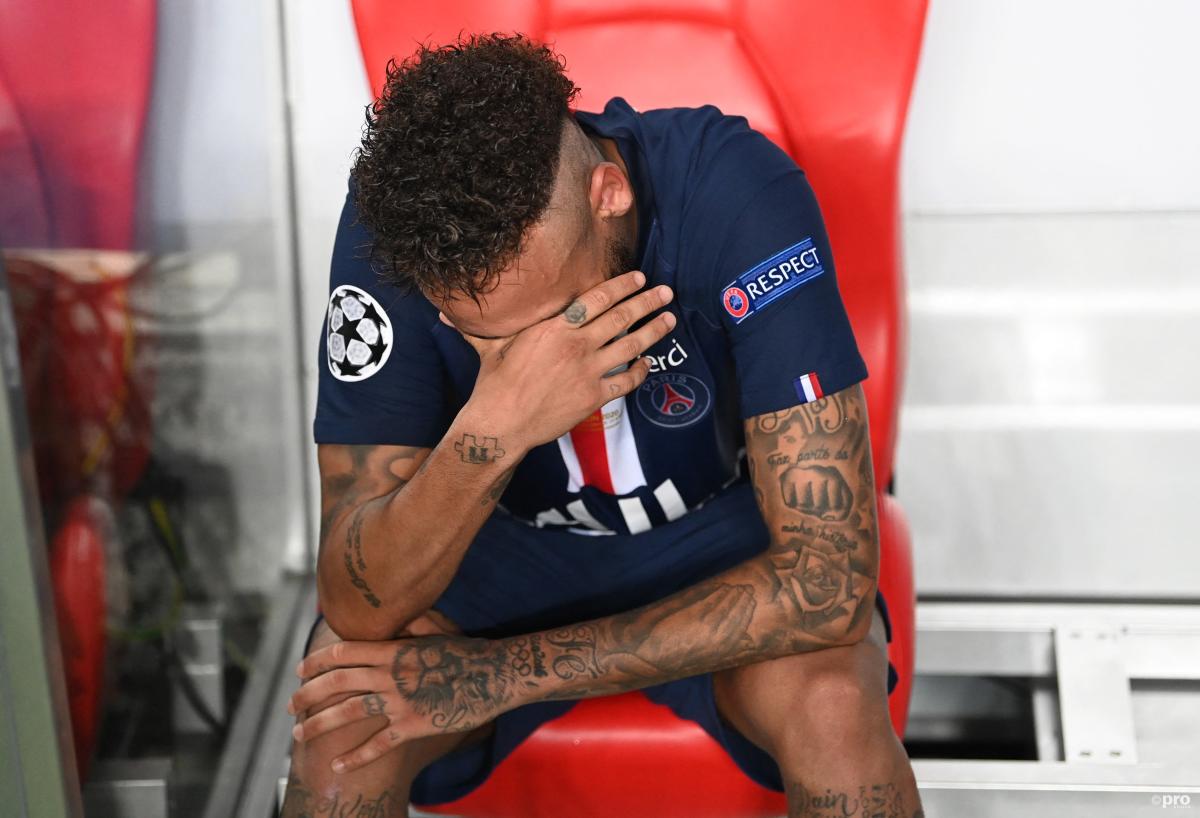 PSG superstar Neymar has been blasted for his red card against Lille as the Spanish media claims he is stalling on a contract extension in order to return to Barcelona.
Neymar hit the headlines for all the wrong reasons on Saturday evening during Paris Saint-Germain's 1-0 home defeat to Lille.
The Brazilian was making his first start since January after injury but was sent off in the closing stages for clashing with Tiago Djalo.
READ MORE: How much does Neymar earn and what is the football legend's net worth?
He pushed Djalo over, which caused a skirmish between both sets of players which continued into the tunnel.
Neymar has been heavily criticised for his behaviour in France as he received his third red card in his last 14 games for PSG.
"As soon as things don't go in his favour, Neymar goes crazy," former World Cup-winning left-back Bixente Lizarazu told Telefoot.
"Yesterday, he tripped when he was back after two months out with injury and preparing for a Champions League match. He is a fantastic player but his behaviour is not teammate behaviour."
Lizarazu's thoughts were echoed by ex-PSG and Barcelona winger Ludovic Giuly: "I'm going to compare Ronaldinho and Neymar in terms of their careers.
"They have everything, but they don't give everything to become even greater."
Will Neymar return to Barcelona?
Neymar's actions have unsurprisingly again led to talk in the Spanish media that he wants to return to Barcelona.
A number of Catalan newspapers, including RAC1, claim that Neymar is stalling on signing his new contract with PSG as his desire is to move back to Camp Nou.
Neymar famously signed for PSG in a world record transfer from Barca in 2017 for €222 million.
His contract at the Parc des Princes expires next year but it is understood he has agreed a new five-year deal which is set to become official any day soon.
However, this has not stopped the Spanish media from pushing their Neymar return agenda.
Last week, the man who brought Neymar to Barcelona from Santos in 2013, Andre Cury, claimed that the attacker will indeed return.
"Two years ago, Neymar formally asked me to return to Barcelona, we tried and we were really close to getting him out of Paris, but because of details, it didn't happen," former Barcelona scout Cury told Argentine outlet El Litoral.
"[New Barcelona president Joan] Laporta is the only one who can bring them back together again, Messi won't leave Barcelona, he decided that his history is in Barcelona and I'm very clear on that.
"Neymar will play with Messi again, but in Barcelona.
"Neymar has an open door at Barcelona, their fans know he made a mistake and even he recognised it some time later."
Despite Cury's comments and the claims of the Spanish media, a return to Barcelona for Neymar appears highly unlikely.
Barca's financial crisis means they need to cut costs and everything that Neymar has said publicly in recent weeks seems to suggest that the player will make his new PSG contract official very soon.