Arteta: Now is not the time to talk about Torreira leaving Arsenal for Argentina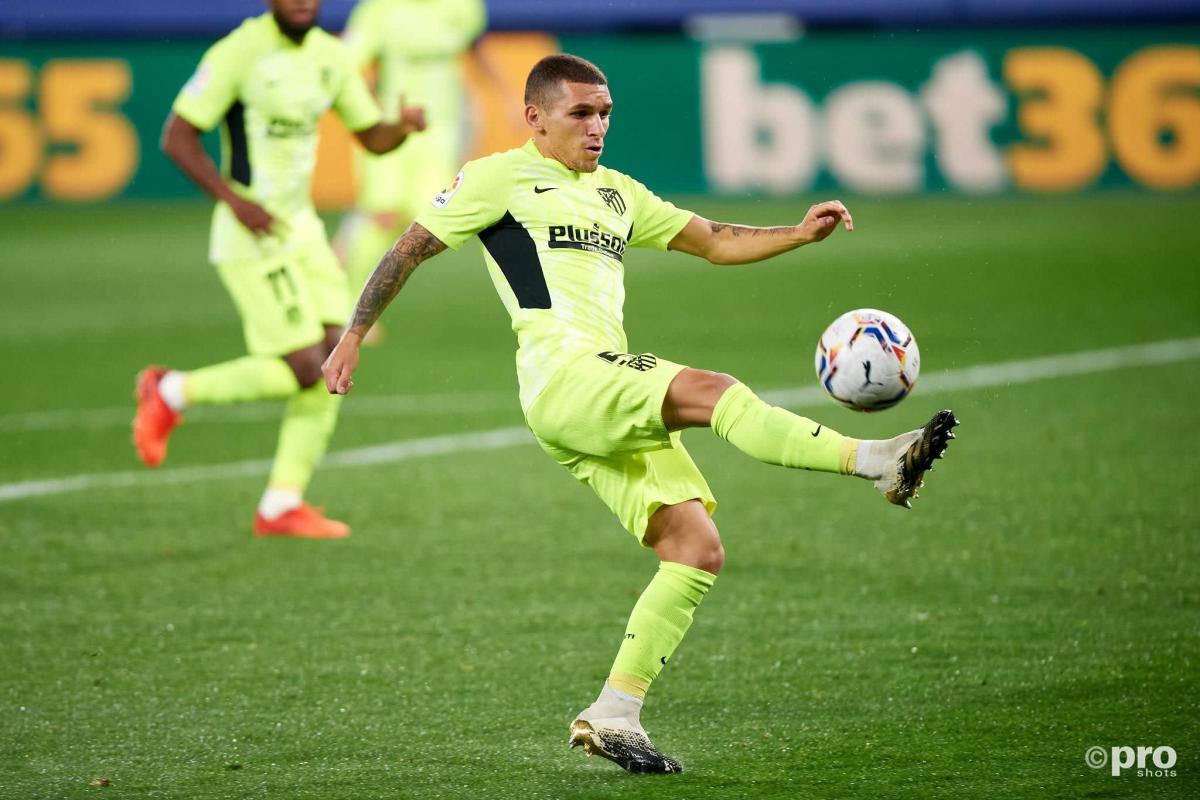 Arsenal manager Mikel Arteta insists it is not the right time to discuss Lucas Torreira's future at the club and a potential move back to South America with Boca Juniors.
Torreira's mother recently passed away, with the player subsequently expressing a desire to move to a country nearer his home of Uruguay rather than continuing to ply his footballing trade in Europe.
READ MORE: 'We have to be quiet and we have to perform' – Arteta on Neville criticism
The Arsenal midfielder, currently on loan at Atletco Madrid, then revealed a dream of his has always been to play for Boca, which is how the rumours started about a move to Argentina.
Even though the club have been in contact with Torreira, Arteta does not believe his future should be discussed at the moment.
"Of course we contacted him," Arteta said in a pre-match press conference on Wednesday.
"We have spoken to him and we know how difficult a time this is for him. He was really attached to his mum and he's really attached to his family. It's a hard time for him and emotionally there is a lot of thoughts that will go through his mind. When things are like that, it's not the moment to make decisions.
"I understand how he's feeling emotionally. He probably feels the need and responsibility to be closer to his family. But it's not the moment to make any decisions and it certainly is a decision that has to be made by different parties. Now, nothing is going to change. It's just an interview with some comments. Let's see what happens."
Will Arsenal agree to the move?
Torreira has a contract with Arsenal until the summer of 2023 so the club are under no obligation to sell the player even if it is his wish to leave.
Furthermore, the Gunners would find things much easier if they could attract suitors from Europe rather than South America due to the money that clubs in Argentina like Boca can actually afford.
Arteta knows Arsenal need to strike a balance between what is right for the club and wat is right for Torreira.
"It's something that's very common because players go through different stages in their careers with emotional moments," Arteta said about Torreira wanting to be closer to home.
"These things happen and we have to deal with that. We know that when you recruit a player from a foreign country, when they have that struggle sometimes to adapt to a new culture, a new language, a new way of doing things. This risk is there and then you have to be able to manage that risk and make the right decisions at the right time.
There is likely to be a host of players shown the exit at the Emirates this summer, with former midfielder Emmanuel Petit suggesting that Arteta should aim to get rid of half the members of the squad.