Three reasons why Donny van de Beek needs to leave Man Utd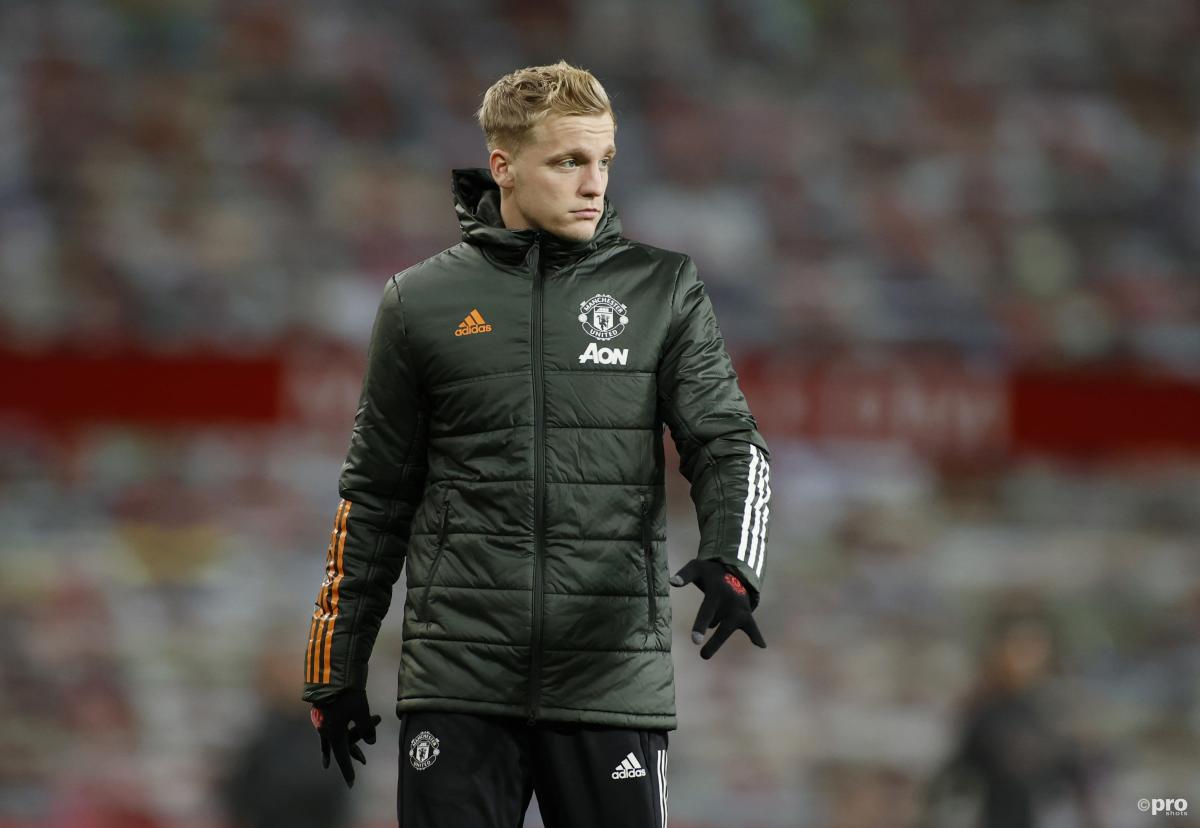 We're now at the business end of the Premier League season and we still don't really know why Manchester United signed Ajax midfielder Donny van de Beek last summer.
Following four impressive seasons with the Dutch giants, Van de Beek made the £40 million move to Old Trafford in August of last year but we haven't seen much of him since then.
So far this season the midfielder has managed just 311 minutes of Premier League football and just 11 starts in all competitions.
Although things can change very quickly in football, the last seven months have suggested little more than the fact that Van de Beek is a complete afterthought in Ole Gunnar Solskjaer's squad and probably needs to leave.
Van de Beek has been completely misused at Man Utd 
Perhaps the most striking issue with Van de Beek at Man Utd this season is that when he does, rarely, get game time under Solskjaer he's often played in the wrong position or in the wrong area of the pitch.
In his last two seasons at Ajax, Van de Beek played as a far more advanced player that often dictated play and created goal scoring chances in the final third. In other words, he was more often than not a classic No.10 for the Dutch side.
However, since joining Man Utd the 23-year-old talent has had to play second fiddle to bigger names in that position and has usually found himself slotting in as a No.6 or holding midfielder in Man Utd's side. Which may explain why he hasn't exactly looked his best since moving to England.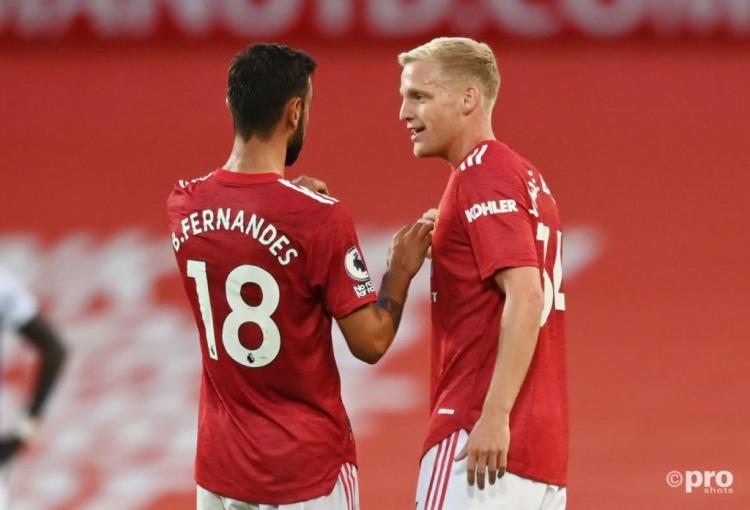 He won't get a shot while Fernandes is calling the shots
Much of Man Utd's plans for their midfield next season will depend on whether Paul Pogba leaves the club, but Van de Beek really can't rely on regular game time at the club unless Bruno Fernandes suddenly decides to leave Old Trafford.
As I just mentioned, Van de Beek almost certainly needs to play in the No.10 role to thrive at Man Utd and he won't do that unless he can take Fernandes' spot in the team. Indeed, this is exactly why his previous Ajax manager, Peter Bosz, doesn't understand why the English club bought him in the first place.
"Some players take more time than others, in all leagues," the Bayer Leverkusen head coach told the Athletic late last year. "But I do question why Manchester United brought Donny [Van de Beek] in.
"They already have the best player in the league in that position: Bruno Fernandes. There is no space in their midfield for another No 10." 
Man Utd may be looking to sell fringe players this summer
If the Dutch talent is looking to find a useful exit from Old Trafford then this summer's transfer window may offer the perfect opportunity.
Due to COVID-19's impact on Man Utd's finances, the club are reportedly planning on selling a number of fringe players to put together a budget large enough to sign summer targets like Erling Haaland from Borussia Dortmund.
There's a pretty good chance that Van de Beek will fall into that category of players that will be deemed surplus to requirement and if so there are certain levers he can pull to ensure the club are well aware of his intention to move on and find game time elsewhere.