Revealed: Man Utd have the most 'sustainable' squad in Europe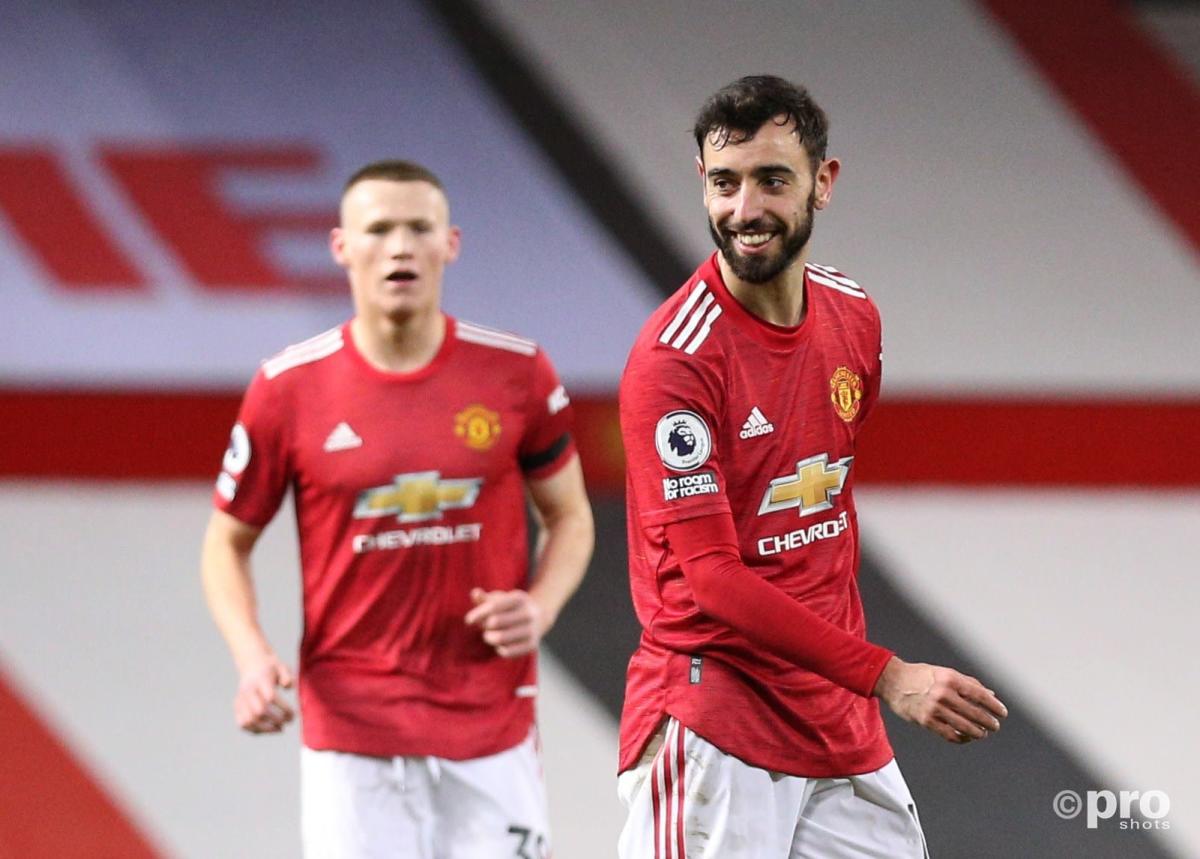 Manchester United have the most 'sustainable' squad in Europe, according to CIES Football Observatory's latest report.
The report assesses each team's squad based on their players' age, length of time spent at the club, and current contract length.
The reliance, or lack thereof, of a team on older players is key in determining their ability to perform well in years to come.
Manchester City and Liverpool are two of the best equipped sides in this department, with the majority of their regular starters either yet to reach or in the midst of their primes.
Secondly, it is noted that in sports where a team can outperform the collective talent of its players, cohesion is an important element to any success. Therefore, teams for whom new recruits are involved in the least amount of minutes have an advantage when it comes to having established relationships between teammates on and off the pitch.
Manchester United, Real Madrid and RB Leipzig stood out here, with German side Mainz the only team in the top 10 to find themselves in the relegation places.
Thirdly, a dependence on players who'se contracts are coming to an end, or are on loan with the club, can lead to a lack of stability with the intentions of each individual potentially unclear.
The top five teams in terms of having players locked down for the future are all English, with Aston Villa leading Manchester City, United, Liverpool and Everton.
Each player is given a value as a result of the three factors and after every player is tallied, the collective squads are handed a Sustainable Squad Management rating (SSM).
Winners and losers?
Winners (top 10)
Manchester United (ENG)
Real Sociedad (ESP)
Athletic Club (ESP)
Tottenham Hotspur (ENG)
Manchester City (ENG)
Liverpool (ENG)
Southampton (ENG)
Barcelona (ESP)
Atletico Madrid (ESP)
RB Leipzig (GER)
This outlook on a club's sustainability would suggest that Manchester United find themselves in a healthy position going forwards. The club should remain in the Champions League places with little to no additions to the squad each season if the report is to be believed.
Furthermore, it's clear to see that many of the traditionally 'big' clubs in Europe can be found at the top of the pile. This advocates that teams with significant resources are making a conscious effort to build for the long-term rather than instant success.
Losers
Juventus, Inter and Sevilla are towards the bottom of this table with squads that lean towards short-term success and high turnaround of players each season in order to achieve it.
In Juve's case, the signing of Cristiano Ronaldo serves to embody their ambition to win a Champions League trophy in the near future with much less regard for the need for younger players later down the line.