How much does Lionel Messi earn and what is the football legend's net worth?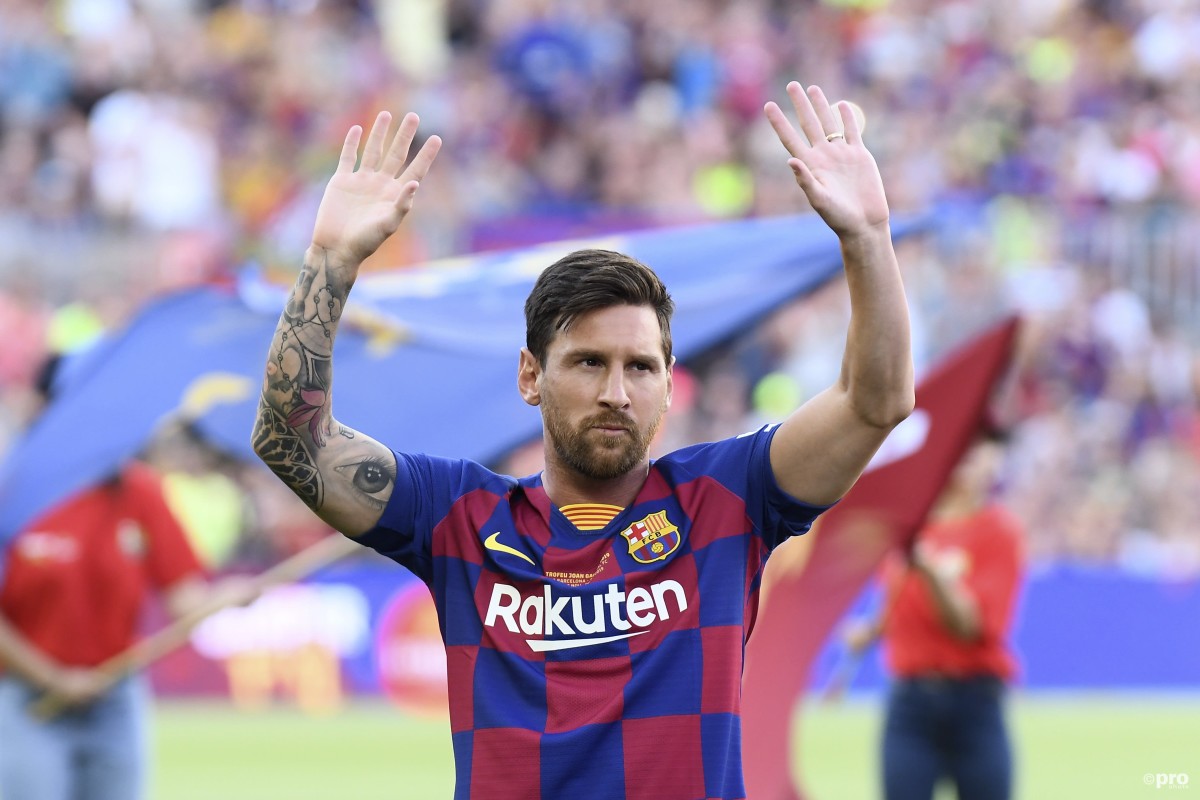 Barcelona star Lionel Messi is considered by many to be the greatest footballer of all time, so it should come as no surprise to learn he is the highest-paid player in the world game.
So far, Messi has spent his whole career with Barcelona since making his official debut in 2004. He has dominated the sport alongside Cristiano Ronaldo for more than a decade.
Messi has won the Ballon d'Or a record six times and holds Barca's all-time records for appearances and goals.
The forward has won La Liga 10 times and the Champions League on four occasions.
Messi plays his international football for Argentina and is his country's record goalscorer.
As well as being a superstar player, the 33-year-old has built some substantial wealth.
Here are all of the stunning financial metrics for Messi, numbers which highlight his extraordinary success on and off the pitch in a glittering career.
What is Messi's net worth?
Messi has an estimated net worth of $400 million at the start of 2021. That equates to around £291m and €338m in other major currencies.
As of March 2021, that is double the wealth of his former Barcelona team-mate Neymar, who himself is a commercial juggernaut, but short of the total achieved by Cristiano Ronaldo.
How much does Messi earn?
Messi is the highest earning footballer in the world.
Forbes reported his total earnings for the calendar year of 2020 were around $126m.
That put him narrowly ahead of Ronaldo ($117m), with Neymar ($96m) the only other footballer in close proximity.
After the big three there is a big drop to Kylian Mbappe ($42m) and Mohamed Salah ($37m) to round out the top five.
Messi earns slightly less than Ronaldo when it comes to endorsements and commercial activities.
He scooped up $34m in that category compared to $47m for the Portugal international.
But his huge Barcelona salary takes him to the number one spot overall, with Ronaldo earning less from his contract with Juventus.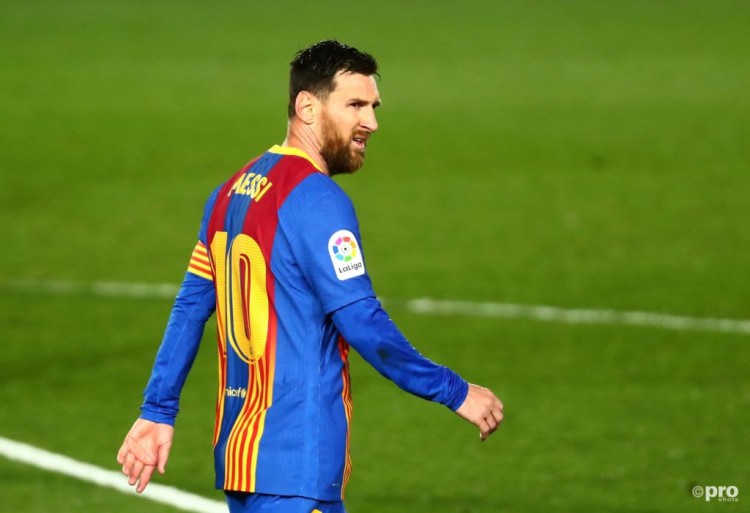 Breaking down the earnings of Messi into shorter timeframes generates some eye-watering results.
The $126m he earned last year means Messi earns $10.5m per month and a weekly wage of over $2.4m.
Every day is like a lottery win for Messi, with daily earnings of $345,000. Digging deeper, Argentina forward Messi makes over $14,000 every hour, $233 per minute and almost $4 every second.
Over the course of his career, Messi has already earned over $1 billion before taxes and expenditure.
As of 2020, Ronaldo was the only other player to have achieved that status.
Messi's contract leak
Messi's current Barcelona contract was controversially leaked at the start of 2021, sending shockwaves through the game.
It was discovered that the most recent four-year extension signed by Messi in 2017 was worth up to $555m if certain objectives were reached, at a time when Barca were in a perilous financial state.
He received over €115m as a bonus simply for signing the contract.
There was also a loyalty bonus of €78m, separate to his lucrative salary and image rights.
Barcelona denied any involvement in the leak, which first appeared in El Mundo and received global attention.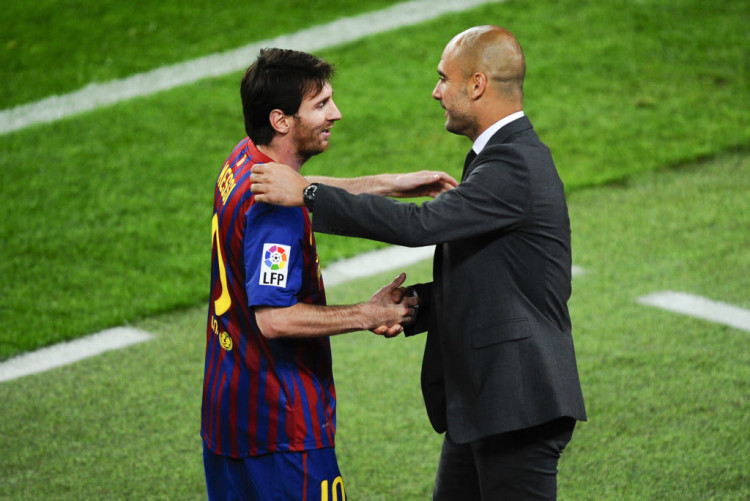 The salary of Messi will once again be a huge talking point this summer.
In an unprecedented moment, an all-time great of the game who is still playing near his peak will hit the open market.
Messi is out of contract at the end of the season after a tumultuous few years at Barcelona, who have huge financial problems.
He has previously expressed his desire to leave and tried to do so at the end of last season after a lack of progress on the pitch and a fallout with former president Josep Maria Bartomeu.
The club would still love to keep him after Joan Laporta returned as president.
But Paris Saint-Germain and Manchester City are expected to come in with enormous wage offers.
Who sponsors Messi?
The sponsor most connected with Messi is Adidas, with whom he has signed a long-term deal.
Their partnership began in 2006 after Adidas won a battle with rivals Nike.
The attacker wears the brand's boots on the pitch and endorses a host of other products for them. By contrast, Ronaldo represents Nike.
Messi represents, or has represented, huge swathes of global companies as his star power has grown. MasterCard, Pepsi, Gatorade, Huawei, Dolce & Gabbana, Gillette, Turkish Airlines and Audemars Piguet are among them.
He has also represented Konami as the face of Pro Evolution Soccer and EA Sports for their FIFA gaming series.
All these partnerships have heavily contributed towards his net worth, providing an additional income stream to his Barcelona wages.
What businesses does Messi have?
As well as his products with Adidas, Messi has launched his own clothing line.
The Messi Store in Barcelona was his first retail outlet, opened in 2019.
Overall, even though they have increased in prominence towards the latter stages of his career, Messi's business interests were often more limited than other players, or at least more private.
Earlier in his career, many of Messi's deals were carefully selected to ensure they were tied to his performances as a player and he did not promote products as actively as others.
Messi has a hotel business MiM which is run by his brother.
It is known that Messi invests in property.
He put money into the Azahares del Parana community project near his birthplace of Rosario in Argentina, along with an apartment building in the city centre.
Like with all successful athletes, Messi also has a varied range of investments to help grow his wealth.
Messi also does a host of charity work. He has his own foundation and has been a long-term ambassador with Unicef.
He was asked to help the World Health Organization in their campaign to stop the spread of coronavirus.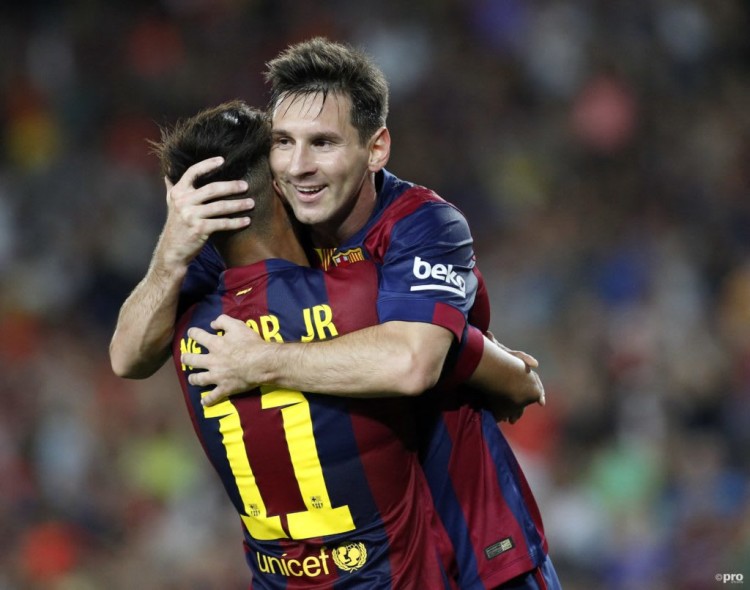 What are his cars and assets?
Messi has a love of luxury cars. His portfolio is said to include a Ferrari F430 Spider, a Pagani Zonda, a Maserati GranTurismo MC Stradale, and an Audi R8 Spyder, all of which are worth six or seven-figure amounts.
Messi also enjoys travelling on his own €15m private jet which includes a kitchen, two bathrooms and 16 seats that can become beds. He has the names of his wife and children etched on the steps of the plane.
He owns a luxurious home in Castelldefels near Barcelona, which has a view of the Catalan mountains.
The mansion contains some specific features added by Messi, including a football pitch, a swimming pool and a playground for his children.
A one-zero eco house that was designed and custom-built by Luis Garrido is also an asset for the Messi family, who have spent over $2m on renovations.
He has reportedly spent almost $10m on an apartment in Miami's Porsche Design Tower in Miami.
There is an elaborate lift in the building that allows to park their car on the same floor of the luxury suite.
In between football seasons, the forward reportedly travels around with his family on a yacht that costs $50,000 per week to rent.
He has welcomed team-mates on board the vessel in the past, including Luis Suarez.
The yacht contains four rooms that can welcome 10 guests and has a master suite, a VIP stateroom and two twin cabins. There is an outdoor bar and huge space for sunbathing.
How many followers does Messi have on social media?
Messi is rare among footballers in that he does not have a personal Twitter account, with an Adidas-run account his only presence on that platform.
He does have a Facebook page which has attracted an astonishing 102 million fans.
Messi can boast even more impressive figures on Instagram, where he is followed by 193m people.