Jordan vs LeBron: The NBA GOATs turned football stakeholders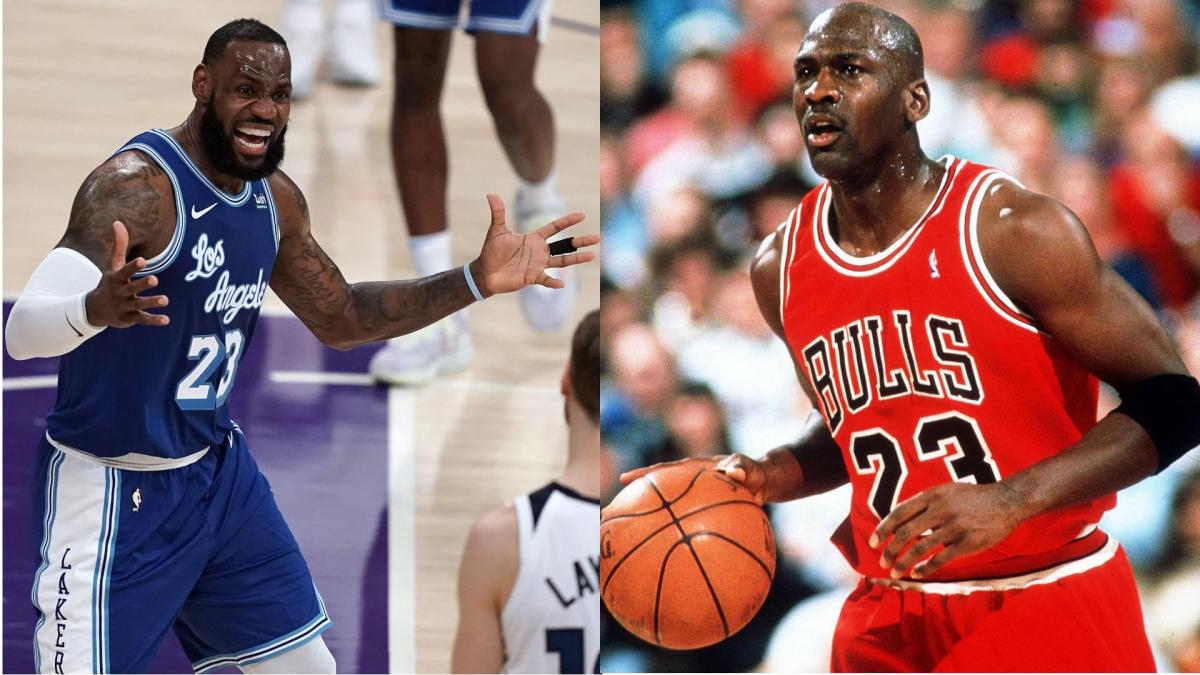 Michael Jordan and LeBron James have both defied the odds in becoming much 'more than an athlete'.
The pair are not only two of the greatest basketball players ever, but have managed to crossover into other sports and cultures in a way that very few can.
So, with an estimated global following of four billion, it's no wonder these two powerhouses decided to make their mark on the world's favourite game.
Michael Jordan
Jordan was the first athlete to transcend sport and become a brand of his own – Air Jordan.
To this day, the 'Jumpman' logo is as easily recognisable as it gets, to the extent that many who purchase Jordan's fashion items will have little to no idea of his greatness on the court.
Although, that can't be said of one of Jordan's Brazilian fans, who just so happens to be international superstar Neymar Jr.
In 2016, they collaborated on the NJR x Jordan Hypervenom II football boots, a first glimpse of an idea that was about to take off.
But, if you thought a collaboration between two global sporting heroes was impressive, how about a deal that saw Paris Saint-Germain mass-producing their own Jordan-branded gear, including the matchday kits.
Take one of football's most attractive clubs situated in the home of all things fashion, and add the character of arguably the fiercest competitor in American sports history, and you have a combination that won't be topped.
Jordan's first impact on football may have been inspiring Real Madrid's David Beckham to wear the number '23' on his back, but the seismic rise of his influence on the sport has been truly remarkable, and shows no signs of slowing down.
LeBron James
Now, you must be thinking, what could LeBron James have possibly done to be in the same discussion as Michael Jordan?
Well, you'd be surprised.
With 49.3m Twitter followers, it seems strange to say that his actions have gone somewhat under the radar, but many won't know that the 36-year-old is a part owner of Liverpool Football Club.
And he has this week taken the next step in the ownership game, becoming a minor partner in the Reds' parent company, Fenway Sports Group,
Further to that, LeBron already has his own collaboration with a well-known superstar – none other than Neymar's PSG teammate Kylian Mbappe.
Was it a conscious choice by LeBron to go for the emerging superstar of Jordan's brand-sharing team?
If you know anything about this pair of basketball legends, the idea of them embracing friendly competition on the brand front does not seem so strange.