Messi salary defended by Real Madrid fan Rafael Nadal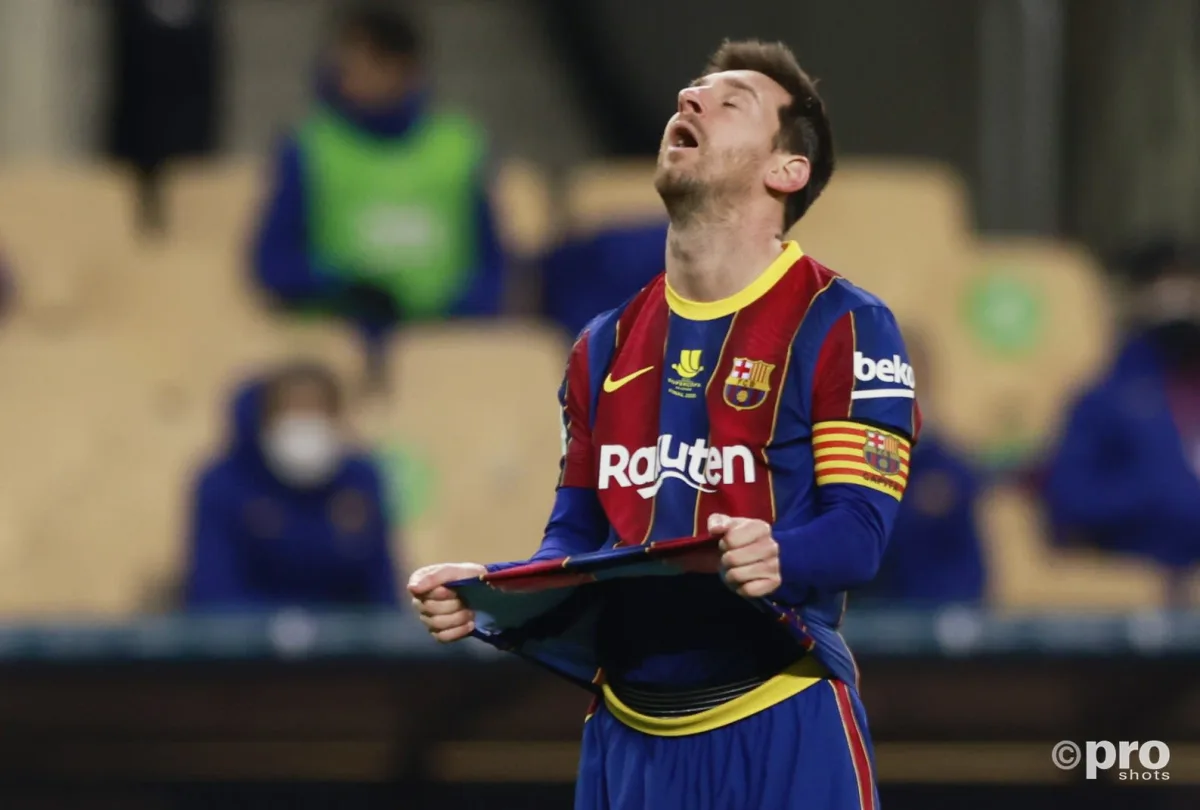 Lionel Messi's high salary within his Barcelona contract has been defended by tennis star Rafael Nadal, who believes the Argentine is paid this much only because the club are willing to do so.
Over the course of Messi's latest contract at the club, which ends in the summer of 2021, he will earn £492 million [€557m], with those figures having been leaked to the press this week.
Messi is reportedly furious at the leak, as he believes the spotlight is now on him with regards to Barcelona's currently dire financial situation.
The current pandemic has hit Barcelona hard, as without matchday revenue from ticket sales they have went into debt believed to be upwards of £1.1 billion.
With Messi earning so much, the figure has been pointed at him by some as being one of the key reasons for the club's current financial crisis.
He has received some support from an unlikely source, though, as Real Madrid fan Nadal insists the Argentine's value is determined by the club, not the player.
"I don't understand the debate," Nadal said ahead of the Australian Open.
"There's a player there who is undoubtedly one of the best in the history of football and he charges what the club are willing to pay him.
"After that, there's no debate. The club considered him deserving of the contract and they're the ones who have to deal with their finances."
Following the leak of Messi's contract details, Barcelona released a statement condemning Spanish outlet El Mundo for publishing it into the public eye.
"In view of the information published today in the newspaper El Mundo in relation to the professional contract signed between FC Barcelona and the player Lionel Messi, the Club regrets that it has transpired publicly, as it is an exclusively private document governed by the principle of confidentiality between the parties," the statement read.
"FC Barcelona categorically denies any responsibility for the publication of this document, and will take appropriate legal action against the newspaper El Mundo, for any damage that may be caused as a result of this publication.
"The FC Barcelona expresses its full support for Lionel Messi, especially before any attempt to smear his image, and damage its relationship with the organisation where trained athletically, to become the best player football history."
This latest situation will likely cause more friction between Messi and Barcelona after the player asked to leave the club in the summer of 2020 only to be denied his wish.
As of 1 January, he is available to talk to other clubs about a free transfer away from the Camp Nou following the expiration of his current contract.
Should he leave, the leading candidates to complete his signing are PSG.