Solskjaer suggests De Gea is close to losing Man Utd place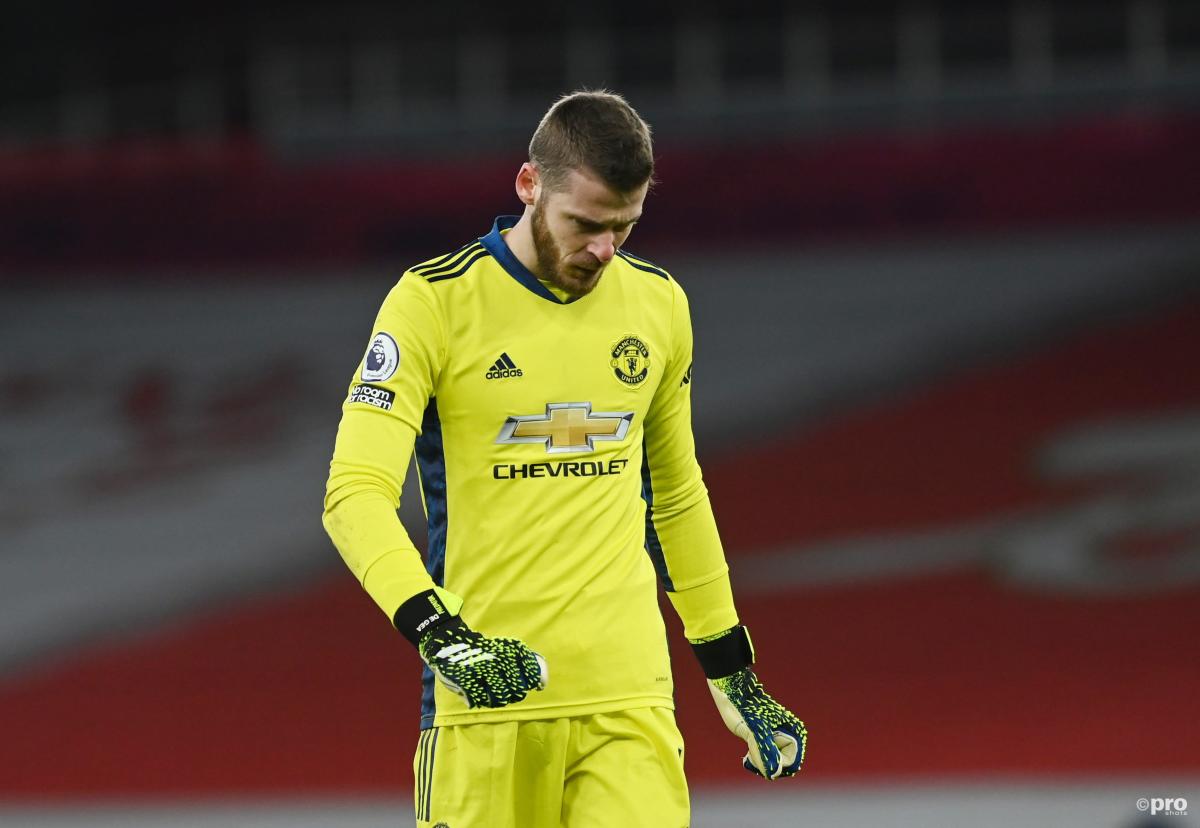 Man Utd boss Ole Gunnar Solskjaer has suggested David de Gea is getting closer to losing his place as the club's number one goalkeeper.
De Gea was criticised for his recent performance against Everton, with Man Utd having to settle for a 3-3 draw despite dominating the match at Old Trafford.
Solskjaer brought Dean Henderson back to the club in the summer to provide competition and handed him a long-term contract after two strong seasons on loan with Sheffield United.
The impressive performances by Henderson whenever he has stepped in for De Gea – rather than the Spaniard's displays this season – are making a goalkeeping change more tempting for Solskjaer.
"Dean has made it harder and harder for me, of course, to leave him out because whenever he plays he does really well," Solskjaer said.
"It's not about who has got the most trophies.
"It's about what you give to the team, here and now.
"I'm in a very fortunate position to have the goalkeeper department that I have.
"It was a conscious decision to bring Dean back to have real competition.
"Whether you're a left-back, right-back, on the left wing or right wing, I think the whole squad knows they have to perform to be in the team.
"We have, I would say, at least two players in every position who would feel, 'I am a first choice'.
"The keeper position is no different to the right-back, left-back or centre-forward position.
"It's about your performances and what you give to the team."
Solskjaer: Not my job to keep Man Utd players happy
Ahead of Sunday's Premier League match away to West Brom, Solskjaer insisted he did not feel it was his job to please players when making decisions on team selection like whether to play De Gea or Henderson.
"It's not my job to keep any players happy," he said.
"It's not like I'm going round telling them jokes and giving them games just to keep them happy.
"Of course, we know here that we're in a competitive environment.
"We're at Man Utd, we're here to win – and it's about having the best possible chance to win and you need performances.
"It's more their job to keep me happy and give me more and more reasons to pick them. That's the way it is."

READ MORE: Solskjaer following Haaland with great interest
Man Utd will go second in the table if they defeat West Brom.