Man United transfer target Boadu nets hat-trick against Feyenoord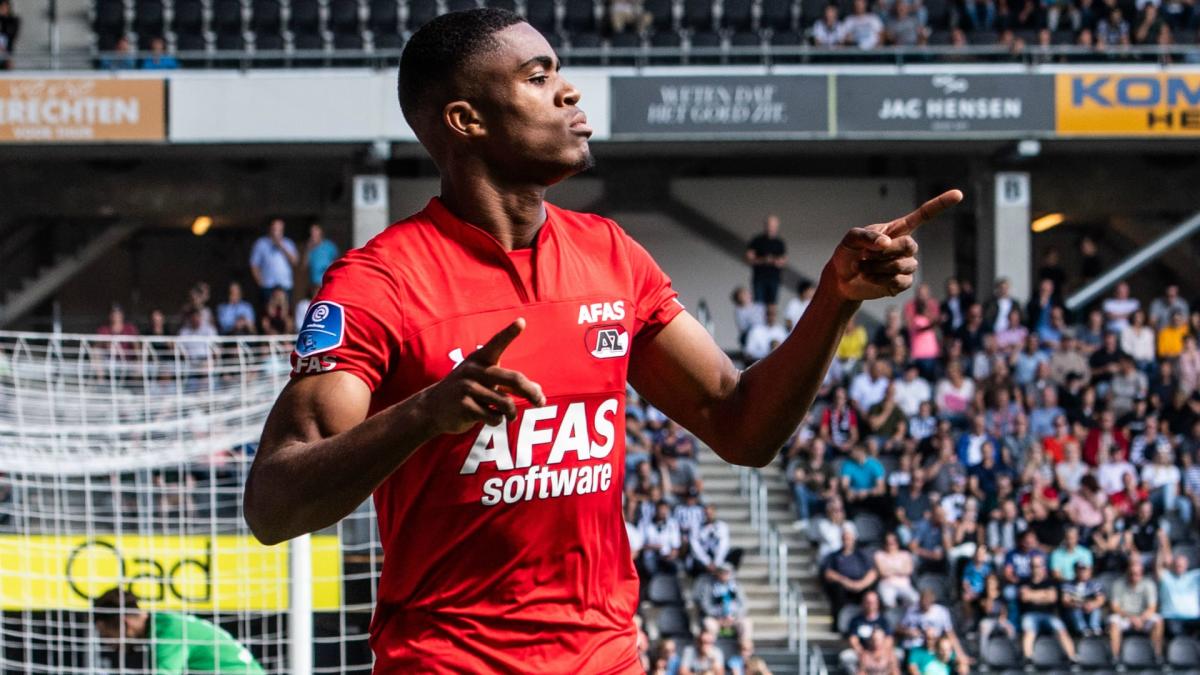 Myron Boadu has been linked with a move to the likes of Manchester United, Tottenham and Milan in the past year.
Had it not been for the coronavirus cutting the season short, the Netherlands international may have exited the club last summer, but as it was he stayed for one more year.
But teams will be circling once again after Boadu, who had been suffering somewhat of a dry spell, struck his third, fourth and fifth goals in AZ's superb 4-2 victory over Feyenoord in the Eredivisie on Sunday.
Myron Boadu versus Feyenoord
Boadu had netted twice against Feyenoord in January in the reverse fixture, which proved to be a 3-2 win for AZ, but those two goals were part of just four in his last 20 outings in all competitions. But Boadu has bounced back in his last two outings.
He struck twice in the win over VVV last Saturday, and on Sunday with his team under pressure, he struck when it counted to give his side the points.
For Boadu, the performances doesn't get any more clinical than this. Three shots, all three on target, three goals, from just six touches inside the area in total. His first two efforts were opportunists strikes, one from just one the edge of the area and the other from just inside. And though he was helped by some poor away defending to complete his hat-trick, the chance still had to be converted.
It's performances of goalscoring like this from Boadu that will place him at the forefront of the thoughts of scouts and analysts ahead of next season, with a number of teams crying out for a natural finisher.
Boadu has had some setbacks through injury earlier in his career, but playing regularly – and with him likely to feature for the Netherlands at the Euros in the summer – will mean that a move to a major league could be in the offing.