Kroos: 'Haaland or Mbappe? I'll take Benzema'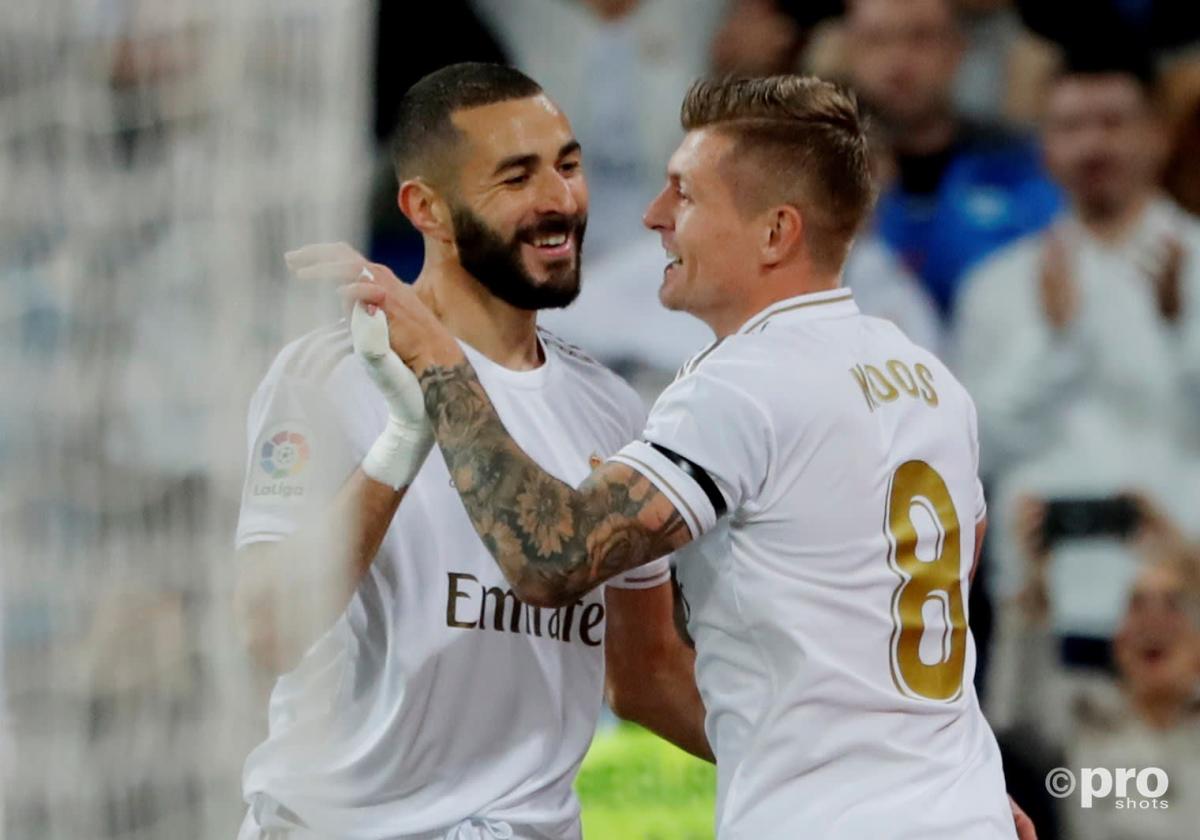 Toni Kroos says he appreciates the talents of Erling Haaland and Kylian Mbappe, but isn't concerned about whether the pair will sign for Real Madrid as they won't help the team defeat Atalanta on Wednesday.
Both Haaland and Mbappe have been strongly linked with a transfer to the Santiago Bernabeu, potentially as early as this summer.
Conversations about where the pair will end up intensified a week ago when they played a starring role in the Champions League for Paris Saint-Germain and Dortmund.
Mbappe put Barcelona down with a hat-trick at the Camp Nou, while Haaland scored two for Borussia Dortmund away at Sevilla.
With no major purchases made last summer, Madrid have been saving up for a new Galactico, and it seems likely that they will choose between Mbappe and Haaland as their primary target.
Kroos, though, isn't concerned with such questions, and just wishes he had Karim Benzema fit for the game against Atalanta rather than talking about hypothetical team-mates.
"Benzema," he replied when asked which of the pair he would prefer signed for Madrid.
"They are two very good players and can help any team. The problem is that tomorrow they will not help me, because I am focused on my game.
"It is not for me to discuss. The other is a question for Florentino [Perez, Real Madrid chairman]"
Real Madrid v Atalanta
Madrid face Atalanta in the last 16 of the Champions League this week with just 12 senior players fit, with the rest of the squad made up of youth recruits.
Despite being one of the undisputed leaders in the team, especially with the amount of injuries, Kroos says his role will not change when the whistle blows.
"I always try to give my opinion on and off the pitch and then I play the same," he said.
"My task does not change much because of the injuries, I always give my all for the team on and off the pitch."