How Weston McKennie has settled so well since joining Juventus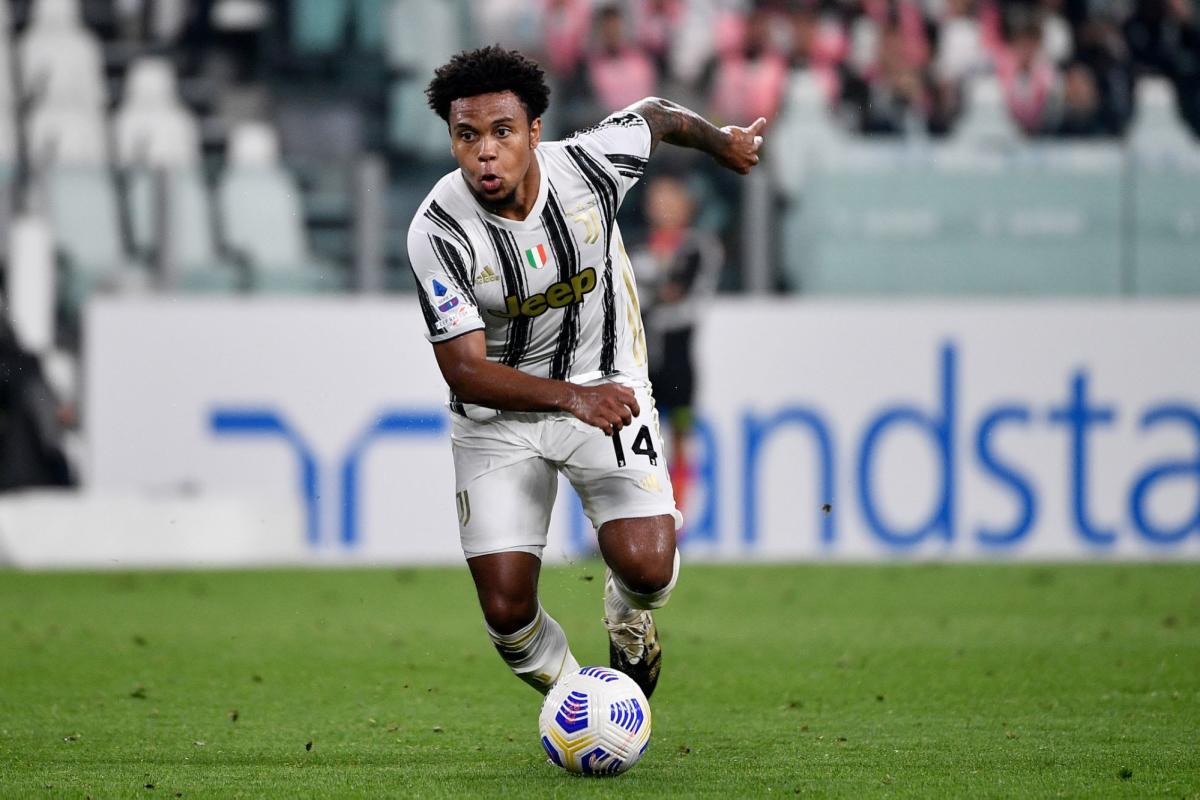 "Weston who?" was pretty much the thinking from Juventus fans upon learning of the signing of Weston McKennie from Schalke.
McKennie was signed in the final weeks of the summer transfer window, and most didn't know what to expect. He became the first American ever to sign for Juventus, but many felt this signing was just a stop-gap in light of the pandemic and Juve's financial problems.
The doubters soon dissipated rather quickly, however. McKennie was handed his first Juventus start on the opening day of the season against Sampdoria, and new coach Andrea Pirlo was won over by the 22-year-old's tenacity and ability to press high up the pitch.
As Pirlo constantly tinkered with his formation early in the season, it was apparent that the champions weren't the same team without McKennie. The current Juve squad is a bloated, mish-mash of players, especially in midfield. Arthur, Rodrigo Bentancur, Aaron Ramsey and Adrien Rabiot all offer virtually the same characteristics – technically proficient, tactically acute, but painfully slow. McKennie was the polar opposite.
McKennie was the only midfielder that offered relentless dynamism, that echoes back to former greats at the club, like Edgar Davids and Arturo Vidal. In fact, McKennie is the first player the club have signed since Vidal left that possessed these much-needed attributes, such has been the complete negligence of midfield in the last half-decade.
'McKennie is young and has so much room for improvement'
His first goal for the club came in the 2-1 win against Torino in the Derby della Mole, never a bad way to endear yourself to the Juve faithful.
Since then, he's notched in a further four goals, including a stunning volley against Barcelona in the comprehensive 3-0 win at Camp Nou that solidified Juve at the top of Group G in the Champions League.
Furthermore, he's also weighed-in with two assists, but it's his relentless energy and dynamism which has drawn the most praise from supporters and players. Pirlo however isn't entirely pleased with McKennie.
"McKennie is young and has so much room for improvement," Pirlo said at a press conference in late January. "We were the quickest one to sign him and we are happy he is part of the squad.
"He is a humble guy who always wants to improve, especially on a technical level. He needs to improve when he receives the ball, but he knows this is only a starting point."
Rumours have already circulated that Juve are so enthralled with McKennie's impact at the club that they have already decided to sign him on a permanent deal at the end of the season. It's thought that McKennie will cost in the region of €18.5 million.
Quite the impact for someone who was thought to be a 'stop-gap'.