Ozil, the £370k cheerleader: Arsenal & football can't repeat awful deals like this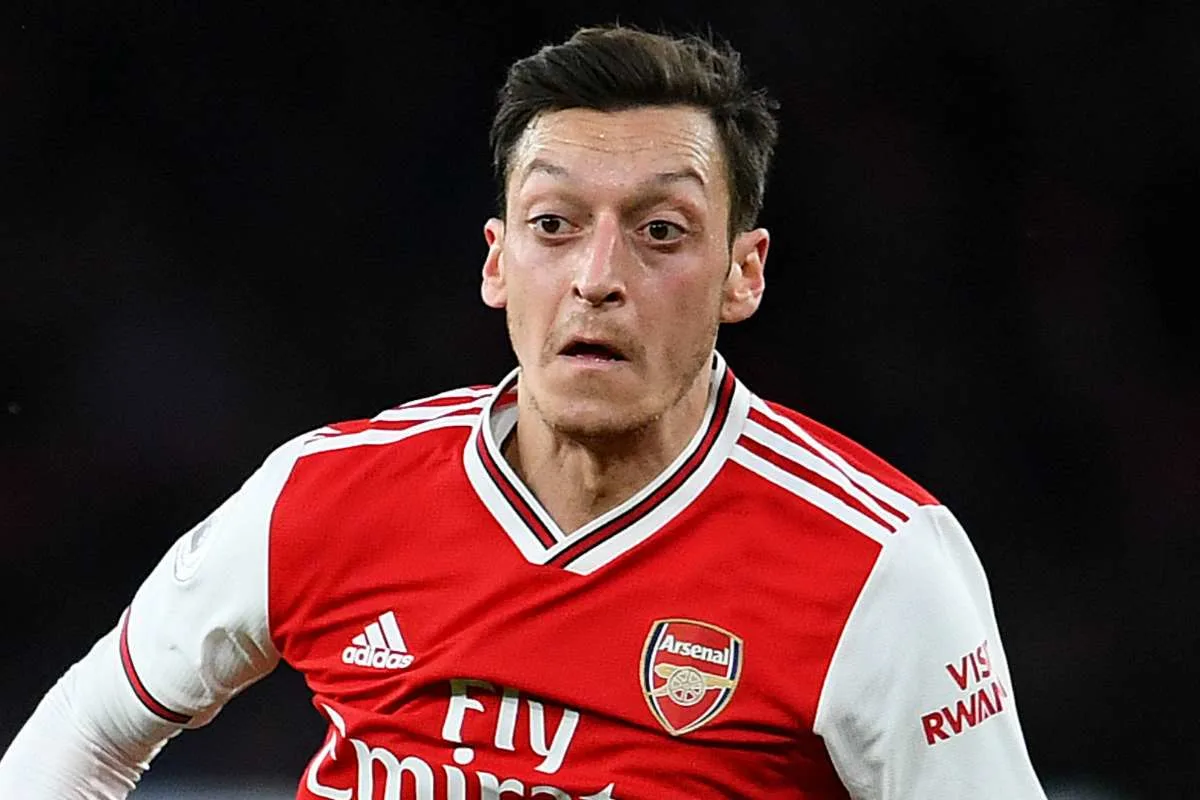 Mesut Ozil is finally leaving Arsenal – and the money-men at the Emirates will breathe a huge sigh of relief.
The World Cup-winner's situation at Arsenal had been chaotic, having not played a single minute for the Gunners for 10 months.
Whether you believe the club that his stance against China's treatment of the Muslim Uighurs who are being persecuted had nothing to do with him being frozen out, or whether 'distancing' themselves from his remarks on the topic was deliberate and calculated, it's been a nightmare situation for Arsenal.
Leaving aside that complex issue, the mere notion of a player collecting £370,000 per week to not even be named in the squad this season is something that football simply cannot allow to be repeated, let alone Arsenal.
Time to take @JeromeBoateng back #ESPGER @DFB_Team

— Mesut Özil (@MesutOzil1088) November 17, 2020
Irrespective of whether Ozil wanted to play (he seemingly did) or wanted to leave (he is actually taking a paycut to join Fenerbahce, although he will be handed another multi-year contract), Arsenal were in effect employing a cheerleader on one of, if not the highest, wage in the entire league. In the space of one week in December, he tweeted about Germany thinking about bringing back Jerome Boateng, and then asked his followers to pick their favourite five-a-side team, while sitting in the comfort of his home.
The debate here shouldn't have been whether Arsenal should have brought him back into the fold. Nor if they were being truthful about the reason why he wasn't playing. And nor if it was Ozil's responsibility or not to leave the club.
It was and is whether football can continue to exist with such glaring economic inefficiencies within its organisation.
Gareth Bale, playing golf
Real Madrid's Gareth Bale situation is entirely similar. Paid to play golf – who wouldn't want to be in that situation? But at the end of a summer where one of the biggest clubs in the world didn't buy a player for the first time this millennium, and still have some way to go to meet La Liga's wages-to-earnings ratio such is their fall in revenue in the year of covid, it tells a wider story.
READ MORE:
| Season | Mins Played |
| --- | --- |
| 20/21 | 0 |
| 19/20 | 1,782 |
| 18/19 | 2,418 |
| 17/18 | 2,953 |
*All Comps for Arsenal
Carrying gigantic salaries for players who may already have given their best elsewhere is one thing. Indeed Arsenal have been dragged into that scenario with Pierre-Emerick Aubameyang and Willian signing huge deals at the wrong side of 30. But at least those two will play. Ozil and Bale were collecting nearly £1 million between them to do nothing.
Football clubs are evolving in a number of ways. Their scouting networks are becoming sharper, their use of analytics increasingly feeding into the decision-making process. The rise of Artificial Intelligence (AI) to monitor player fitness and avoid injury is a growing market, as we have written about. And players themselves have never been fitter and are exposed to optimum wellness like never before.
But still, money is squandered in bafflingly and utterly avoidable ways and coronavirus has, and will continue to, lead to a reckoning. There has to be an overall assessment of what is being spent, and why. And what will be spent in the future, and whether it's worth it. Coaches and sporting directors will also form a vital part of the conversation in terms of what the value of a potential recruit is and whether it's worth it.
Mesut Ozil, minutes played
Because the transfer market that existed before covid is not the transfer market that we will see after. The shrewdest will survive in the hunt for value. There will be strict transfer budgets, wage-to-revenue calculations, assessments of youth-team prospects and clear paths for promising players who may previously have been blocked by new recruits with more short-term impact but with less potential.
And you know what? It will be better for everyone. And the Mesut Ozil and Gareth Bale scenarios may be seen, in the fullness of time, as the financial folly they truly proved to be.