Laporta: Messi will do everything in his power to stay at Barcelona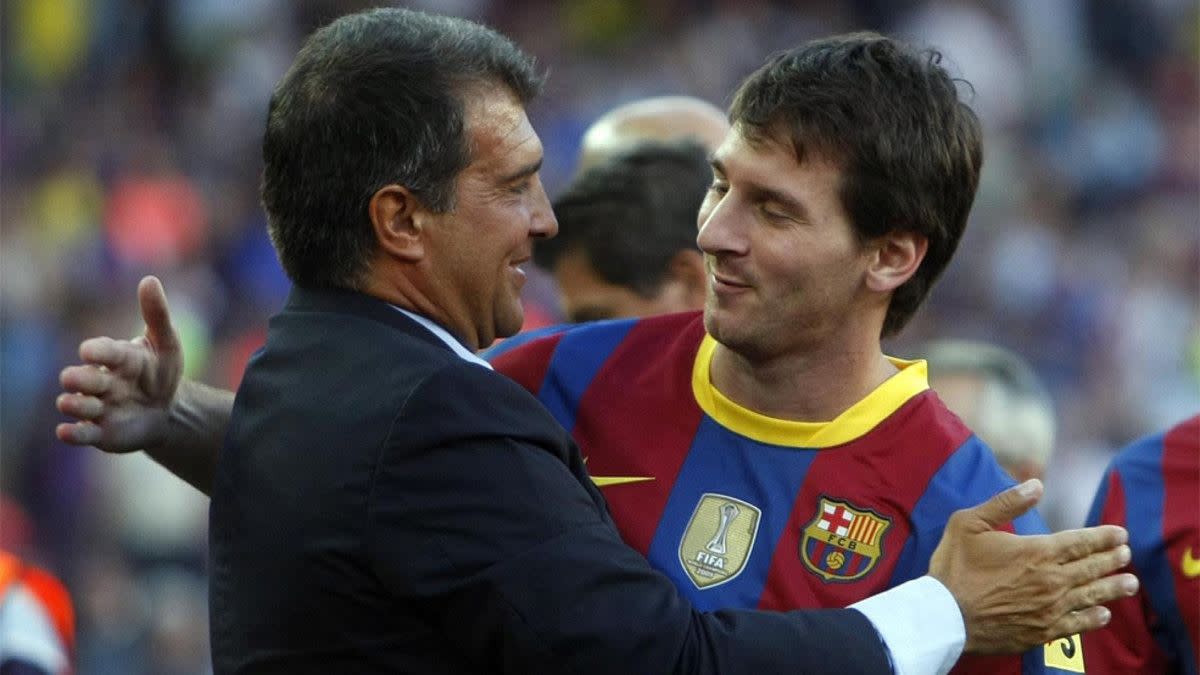 Lionel Messi wants to stay at Barcelona beyond this current season if the club can offer him a suitable deal, according to presidential candidate Joan Laporta.
The Argentine's current contract with the Catalan side is due to expire at the end of the season and as such Messi has been linked with a number of Europe's biggest clubs.
PSG seem to be the favourites for Messi's signature, where former team mate Neymar resides alongside fellow Argentina, head coach Mauricio Pochettino.
Pep Guardiola's Manchester City have also been linked with making an offer to Messi, but to date the senior player has made no announcement about where he'll be playing football next season.
However, according to Laporta, the Barcelona legend's happiness is improving in Spain and is still likely to stick with the club that he has called home for the past 17 years.
"Messi is now totally focused on getting Atletico in La Liga and in the PSG tie in the Champions League," Laporta told Spanish newspaper Sport.
"I do not know if he will play on Sunday, but he will be on the bench and it is important that Leo encourage his teammates.
"I see him more and more happy, he is enjoying it. Against Real it was a great football match.
"I know that he wants to stay and I know that he will do everything in his power to stay as long as the club can offer him an offer that suits him."
This will come as good news for Barcelona fans, who may soon be calling Laporta their new club president.
Although the club's presidential election has now been delayed until February or March, Laporta currently leads the way in votes and signatures and is the strong favourite to return to the administrative role at the club.