Arkadiusz Milik: Marseille boss Villas-Boas announces interest in Premier League target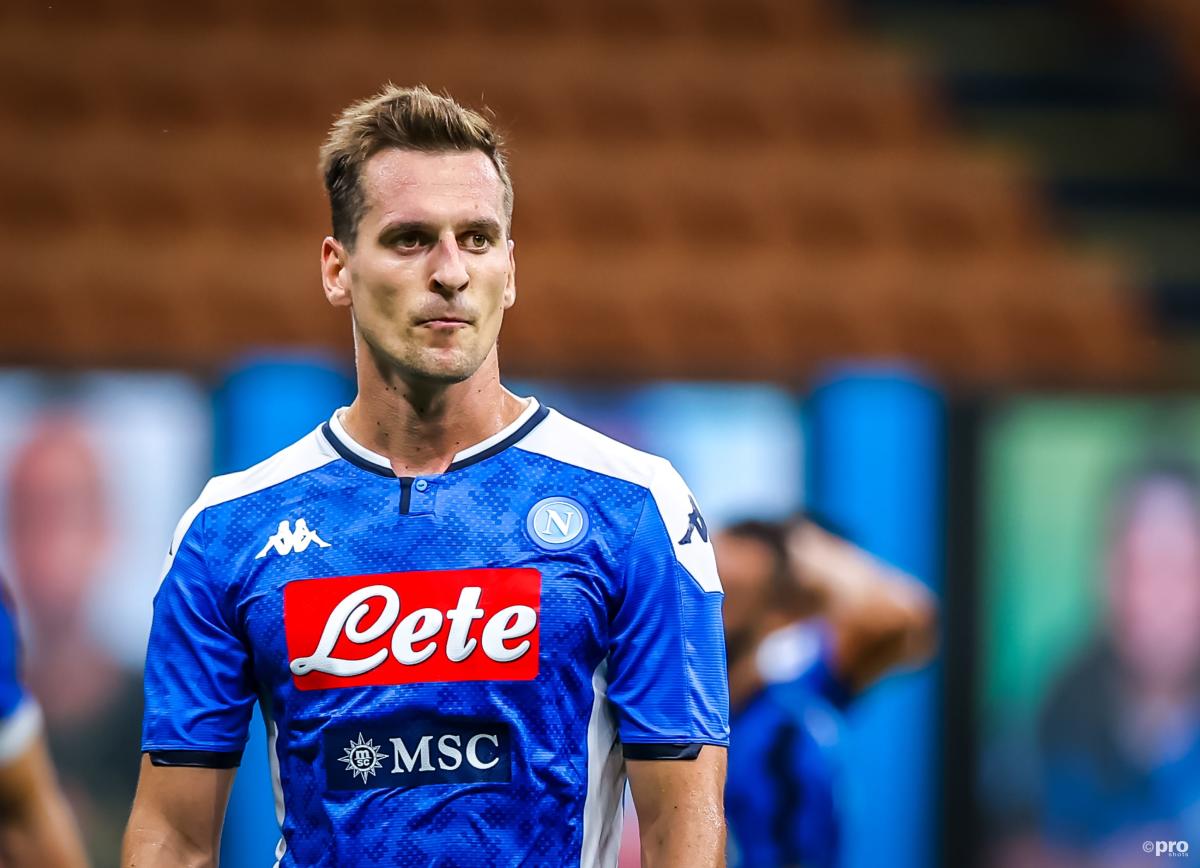 Napoli striker Arkadiusz Milik is a January transfer target for Marseille, head coach Andre Villas-Boas has admitted.
Milik is being touted as a possible solution to West Ham's offensive problems due to his versatility and industry. Everton and Tottenham are also monitoring his situation.
He is expected to leave Napoli over the course of the month as his contract expires. The Serie A club, however, are eager to extract as much money as possible from the deal.
Marseille, meanwhile, are racked with financial difficulties and Villas-Boas admits signing Milik is something of a long shot.
"We are interested but there are no advanced discussions with the club or the player," he told the media.
"We are not in advanced talks. Any deal is not going to happen the next few days. It is an interest, which unfortunately appeared in the Italian press.
"Milik is not the only option. It's the toughest target, maybe, because he's an important player. It's not so simple to sign him."
READ MORE:
Milik's other options
Milik, who has endured two serious injuries in the past, is presently frozen out of things at Napoli. Having elected to turn down a new contract, he has been excluded from their squads for both Serie A and the Europa League. As a result, the Serie A club's bargaining position is weakened.
Inter and Juventus have also been linked with the Poland international, but Milik, who is a Manchester United supporter, would not have the same playing time or status at either of those clubs as he would enjoy with West Ham or Marseille. Atletico Madrid are also interested in signing him.
Meanwhile, Marseille appear to have ruled out one potential alternative to the Pole, Montpellier striker Gaetan Laborde.
"Laborde scores a lot of goals, but he is very expensive," Villas-Boas admitted of another player linked to West Ham.