Liverpool 2021-22 kit: New home, away, third & goalkeeper jerseys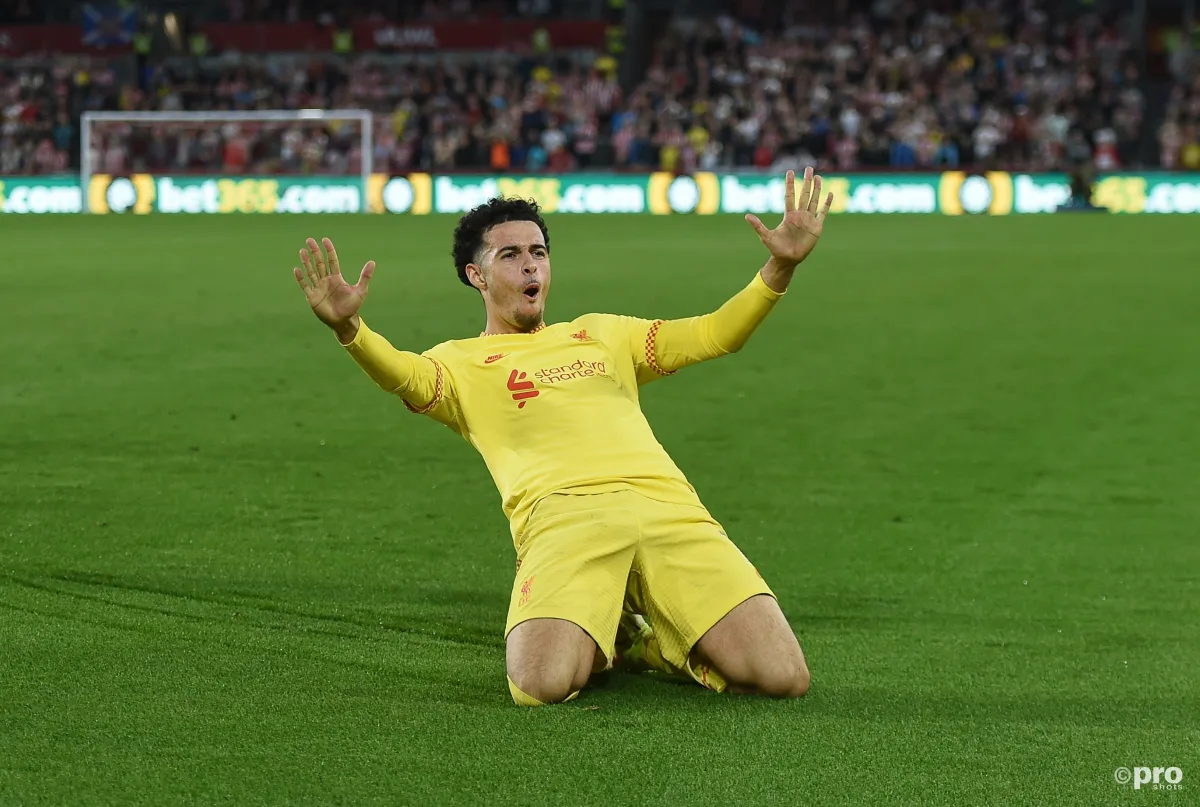 Liverpool's latest Nike kits see the supplier try some bold ideas and concepts.
The Anfield club switched to Ohio-based giant as its kit manufacturer before the beginning of last season, in slightly controversial circumstances by ending an existing deal with New Balance early.
FootballTransfers takes a look at all the kits the Reds will be wearing for this season.
Liverpool's 2021-22 home kit
Last season's debut saw Nike switch back to a lighter shade of red, whilst changing the embossing of the club crest and manufacturer's logo from yellow back to white.
That has remained the same this season, whilst for the first time in club history there is a diagonal pinstripe introduced onto the jersey, a lighter shade of red from the rest.
The main sponsor remains as Standard Chartered whilst travel platform Expedia is introduced as sleeve sponsor.
Liverpool's 2021-22 away kit
It's back to white shirts with a green collar and trim for this season's Liverpool away kit, which will make its debut against Manchester United this weekend.
The colour scheme is most readily associated with the 1995/96 Liverpool away kit, harking back to a style of years past, but the simpler finish this time is very sleek.
Liverpool's 2021-22 third kit
Liverpool's third kit has actually seen more game time than the away kit so far.
This season's sees Nike produce yellow shirts with a red sponsor and crest, and a diamond-effect on the collar and trim.
Liverpool's 2021-22 goalkeeper kit
The goalkeeping kit's primary colour is green with an interesting effect with the different shades and styles of square on the shirt.
This is how Alisson and his counterparts will be looking during the new season.
Liverpool's 2021-22 training kit
The training kit has a very nice look with the darker shade and the luminescent sponsor and crest.
The training top also has a different sponsor, in Axa.
Liverpool's 2021-22 kids and baby kit
For younger fans, there are kids, infants and baby kits.
The kits are aged at the different age ranges and available with shirt, shorts and shocks, just like the adult ones.
How much will Liverpool's kits cost and where to buy?
All Liverpool kits are available on the club's official website and come in 'stadium' and 'match' variants, with the latter the more expensive.
Adult match shirts are selling for £99.95 and stadium shirts for £69.95 that same price applies for home, away, third and goalkeeper kits. Shorts are £59.95 for match version and £34.95 for the stadium version whilst socks are available for £14.95
For kids sizes, it's £84.95 for the match shirt and £54.95, £9.95 for the shorts and £14.95 for the socks, whilst the infant kit costs £44.95 and the baby kit £39.95.
All kits are available online and in club stores, as well as on the Nike website and in stores. They can also be bought in most major sports and football retail shops.