Will Kylian Mbappe sign a new deal with PSG or move to Real Madrid?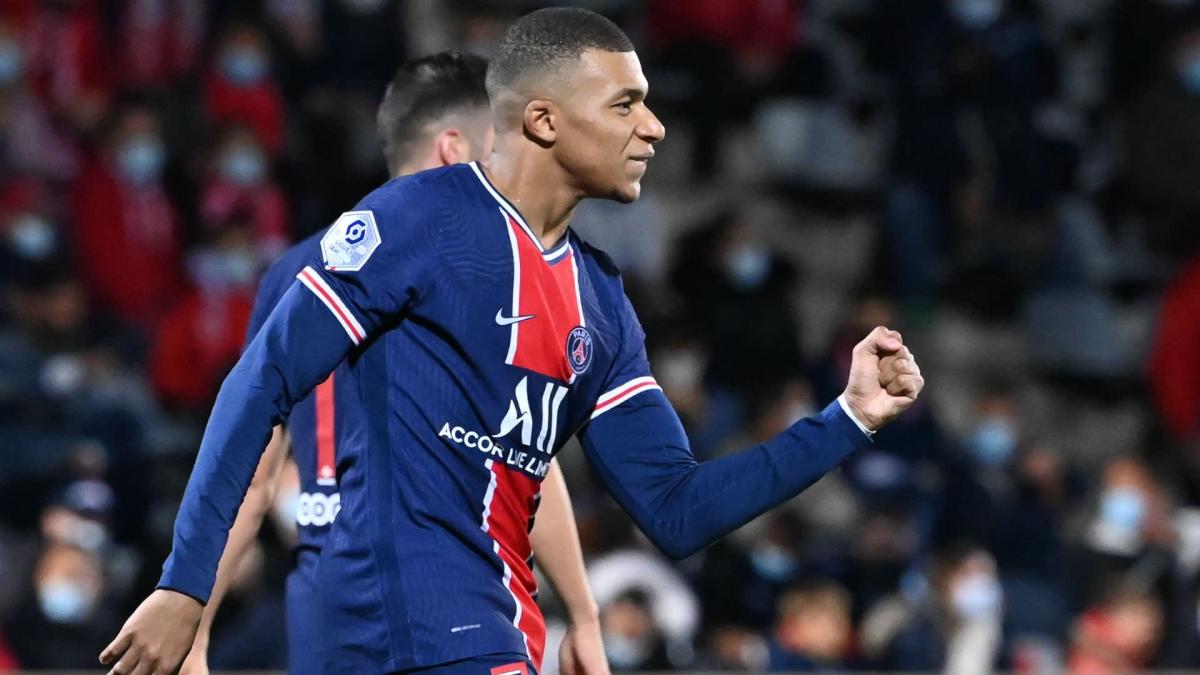 As one of the best and most marketable players in world football, Paris Saint-Germain's Kylian Mbappe regularly finds himself to be the subject of transfer speculation.
With 18 months left on his contract at Parc des Princes, the clock is ticking for PSG to coax him into signing a new deal. If nothing is concluded by the summer, Mbappe could potentially be sold or, perhaps even worse, depart in 2021 for nothing when his contract is up.
Naturally, this is a very important time for PSG, who desperately want one of their prized assets to stay.
How close is Mbappe to a new PSG deal?
According to RMC, who have good sources within PSG, the club is making slow but steady progress to persuading Mbappe to put pen to paper.
This news simply confirms the words of sporting director Leonardo.
"It is going well. We have taken steps forward compared to 10 to 15 days ago and we will continue," he told Canal+ on Sunday.
One of the key factors for the forward is that he believes the club can continue to challenge for the Champions League. Defeats to Manchester United and RB Leipzig certainly threw that into question, but the team has responded by taking six points from six and getting to the very brink of the knockout stage.
Furthermore, as his hometown club, it naturally has a pull for him, even if his long-term ambition is to follow in Cristiano Ronaldo's footsteps and join Real Madrid.
An unnamed source quoted by RMC but cited as someone close to the club, states that Mbappe has "almost perfect conditions" at PSG currently.
READ MORE:
Has Covid 'cooled' Kylian?
If those are the pull factors from a Parisian standpoint, there are also influences that have pushed him closer to the club.
The coronavirus pandemic has had its part to play – as it has in virtually every aspect of life over the course of the last year.
"It has maybe cooled Kylian," RMC's source claims.
Of course, the Covid-19 crisis has hit football's finances hard, with no club left untouched, even a giant such as Real Madrid, who have been most closely associated with Mbappe.
While they seek to upgrade the Bernabeu, would they also be willing and able to pay around £162 million (€180m) to prise him away from PSG? Madrid are obsessed with the World Cup winner, but in the current climate they may see it as more prudent to hedge their bets and look at adding two or three cheaper players.
After all, former president Ramon Calderon, who has sung the praises of Mbappe, also noted that what Madrid need more than anything is depth.
Furthermore, Zinedine Zidane's unstable position will not help their pursuit of Mbappe, who is a great admirer of his compatriot.
Clearly, there are still some key issues in this situation working themselves out. What is for sure, however, is that the longer the deadlock persists, the greater the situation favours Real Madrid.