Barcelona presidential candidate Font: I won't promise big names like we did with Beckham in 2003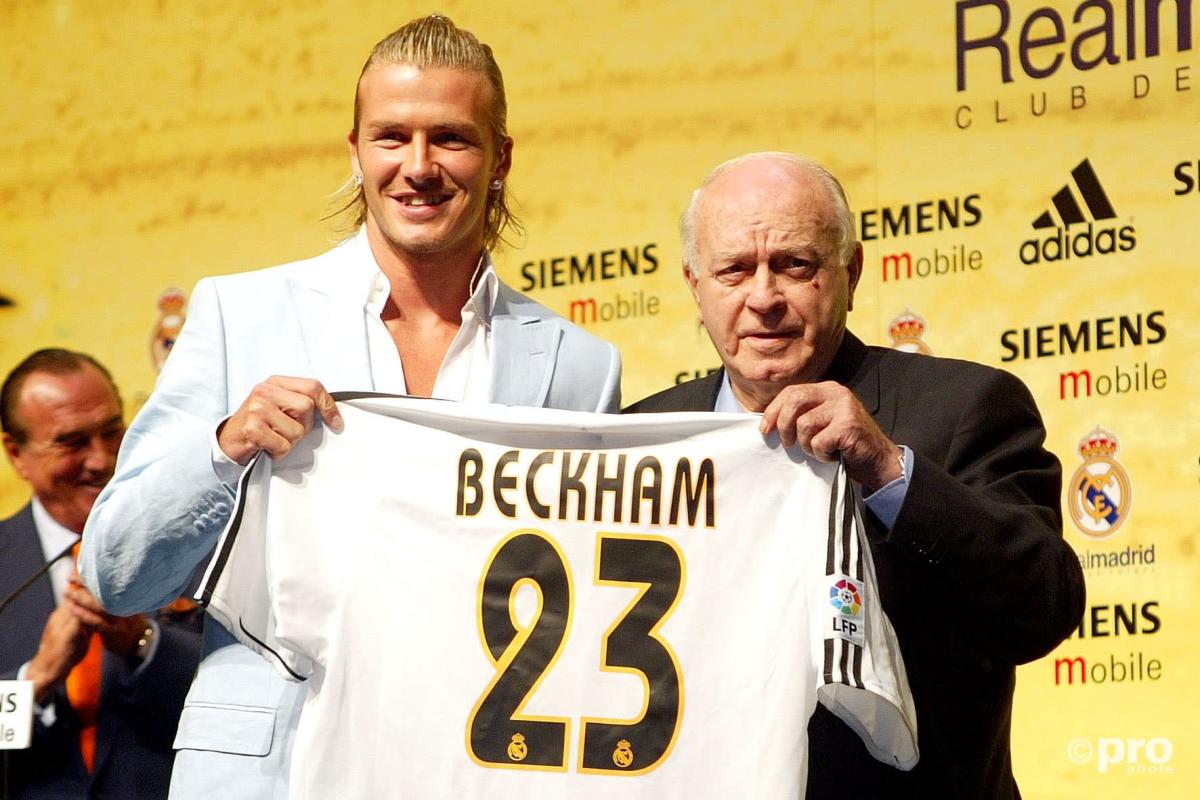 Barcelona presidential candidate Victor Font says he will not promise the club will make huge signings while he is at the helm just to help his campaign to get the job with the Blaugrana, and cites the failed transfer of David Beckham as an example.
Back in 2003 when Joan Laporta was campaigning for the Barcelona presidency, he promised that, if elected, he would sign Beckham from Man Utd.
However, he was left severely red faced when Beckham ended up signing for their arch rivals, Real Madrid, instead.
Though Barcelona would instead sign Ronaldinho which would work out incredibly well, the fact they were bested to the Beckham deal by Madrid left a sour taste in the mouth for the Catalans.
Fast forward to 2020 and there are still candidates making transfer claims, such as bringing Neymar back to the club.
However, Font is more realistic in his approach, and will not make any outlandish promises.
"It's campaign time so it's normal to hear about popular names but the supporters are smart and know for the first time in history it is not about promising an astonishing name, as happened with Beckham in 2003," he told Goal.
"Now we must generate interest from other angles, there's a new generation who deserve responsibility and the right conditions for decisions to be taken."
Addressing any potential deal for Neymar directly, Font simply said the club cannot even afford his wages, never mind a transfer fee.
"I love him as a player, I enjoy him because is pure talent but we must be realistic," Font explained.
"From now on the club will have strong leadership. In addition, the club is how it is in a financial aspect and he probably wants a competitive salary – we can't pay for this.
Font also questions why Barcelona would want Neymar back when he is currently suing the club for unpaid wages from his time at the Camp Nou.
"Beyond these facts, we can't forget about many other aspects," he continued.
"We are FCB and the club is more important than any one person. Neymar left us, he is constantly suing FCB, I think this choice is obvious."
As well as potential incomings, Barcelona are also currently sweating over the future of Lionel Messi who, as FootballTransfers revealed this week, could be on the cusp of a move to PSG.