Ronaldo magic to get Portugal to World Cup shows why he's still vital to Man Utd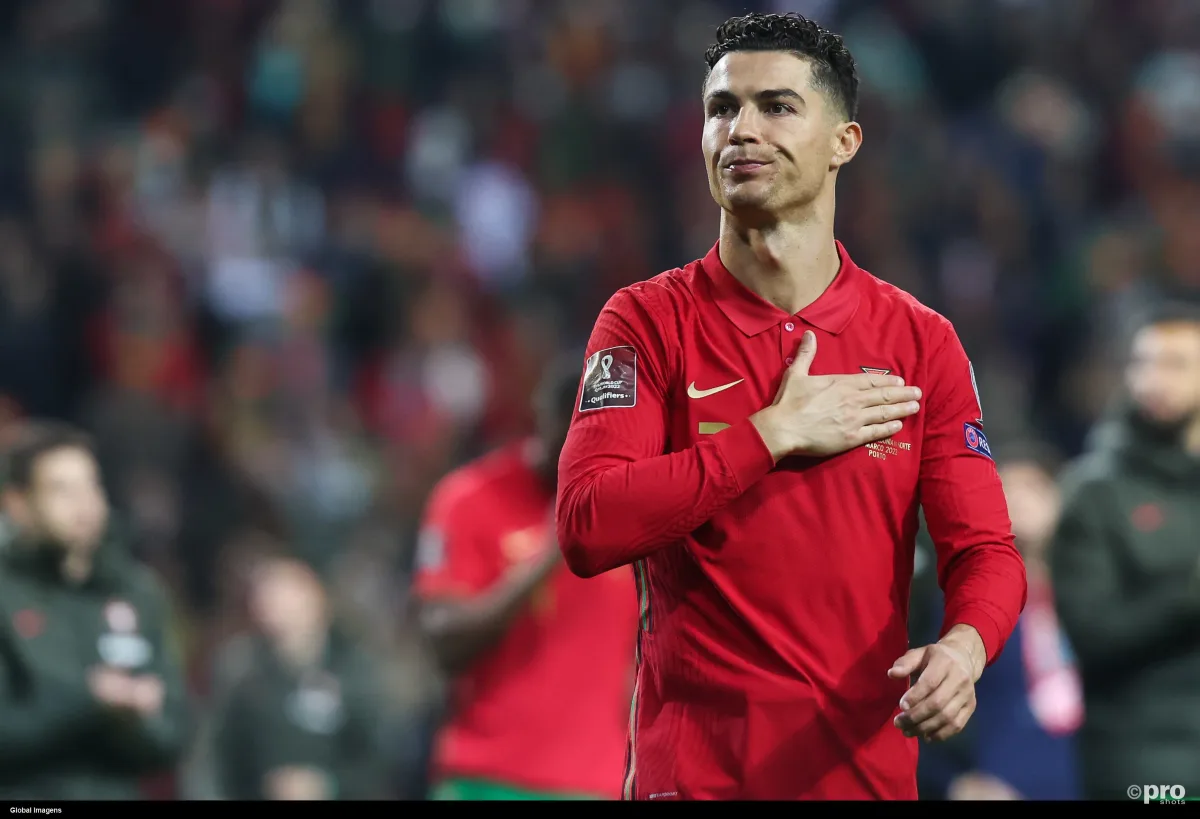 Cristiano Ronaldo will be heading to yet another World Cup after Portugal secured qualification to the tournament in Qatar thanks to victory over North Macedonia.
Two goals either side of half-time from Bruno Fernandes did the job for Fernando Santos' men on Tuesday night as Portugal did what Italy couldn't and beat a resilient North Macedonia side.
Although Fernandes was the hero, his club team-mate Ronaldo was also instrumental in the victory. Not known for his creativity and vision, it was the former Real Madrid superstar Ronaldo who provided the inch-perfect assist for Fernandes' opener.
Criticised for his selfishness in the past, Ronaldo decided against driving into the penalty area himself and instead chose to slot Fernandes in to finish. With his through-ball perfectly going in between the defender's legs, Fernandes was able to stride forward to open the scoring at a time where Portugal were experiencing similar problems to Italy in front of goal against North Macedonia.
However, Ronaldo delivered on the big stage yet again to help secure Portugal's place in the World Cup later this year. They will enter Pot One, alongside hosts Qatar, Brazil, Belgium, France, Argentina, England, and Spain, at the tournament meaning they have the best chance of a good draw when the competition rolls around.
It will be the fifth World Cup Ronaldo has played in during his career, with the first coming back in 2006, and he has scored seven goals in the competition.
But, his moment of composure to seal qualification is just as important as any of those goals as it settled any Portuguese nerves and set them on their way.
With yet another clutch moment, it proved why Ronaldo is still so vital to his club side Manchester United.
Why is Ronaldo still so important to Man Utd
Even at 37 years old, Ronaldo is as athletic as ever, and he seems to be ageless. While he may no longer show off the immense dribbling ability he used to have, Ronaldo has adapted and has proven his worth to Man Utd many times over this season.
Along with three league assists, the same number as fellow summer signing Jadon Sancho, Ronaldo has also scored 12 league goals for the Red Devils, as well as six in the Champions League. Discounting Fernandes and no player in the current Man Utd squad has scored more than four in the Premier League, a damning indictment of the reliance on the Portugal captain.
He is still the most reliable goal-scorer in Ralf Rangnick's team, and although remarks about his pressing have arisen in recent months, his statistics don't lie - Ronaldo still scores goals.
His contribution for Portugal also shows his awareness and the fact he knows his body now. Rather than taking on the last defender as he may have done a few years ago, he chose to find Fernandes and that is a relationship that's ready to blossom at Old Trafford with a more unselfish Ronaldo through the middle.
With Edinson Cavani and Marcus Rashford out-of-form, and both potentially on the way out, Ronaldo is needed more than ever as Man Utd push for a top four spot in order to secure Champions League football for next season.