Why Liverpool may miss out on Adeyemi signing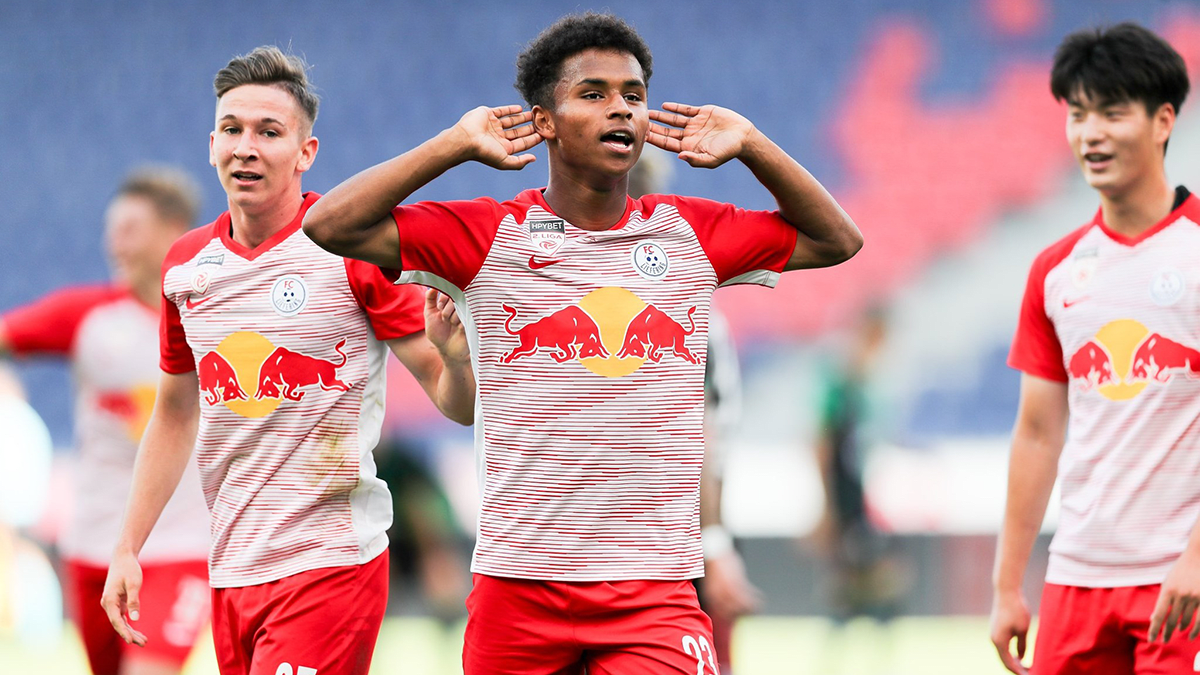 Every season tends to bring with it a new, exciting striker that gets some of Europe's biggest clubs very excited. This season's contender seems to be Karim Adeyemi.
After being rejected by Bayern Munich as a youth player, the striker eventually ended up at RB Salzburg and has worked his way into the first team, where he has since bagged 11 goals and two assists in 16 games.
And this isn't just a case of Adeyemi thriving in the Austrian Bundesliga. The 19-year-old has already bagged two Champions League goals in as many games this season and is already suggesting he's ready to play at a higher level.
As such, Adeyemi has been heavily linked with a move to Bayern Munich, RB Leipzig, Borussia Dortmund and Liverpool. But it seems as though the latter may struggle to sign the Germany international.
Why Adeyemi might reject Liverpool
According to a new report from Sky Sports in Germany, the young striker will prioritise game time over financial gain when he makes his next move.
That will likely rule out a number of potential clubs. Bayern Munich will be unlikely to offer Adeyemi regular football with Robert Lewandowski still leading the line for the Bundesliga giants.
Similarly, Liverpool would likely have to sell Mohamed Salah and Sadio Mane next summer in order to promise the young German talent enough game time to justify a move to Anfield.
As Divock Origi and Takumi Minamino can certainly attest to, back-up strikers and forwards are very rarely thrown into games by Jurgen Klopp unless he's absolutely forced into it.
As such, at the moment it seems as though RB Leipzig and Dortmund are the frontrunners for Adeyemi's signature, assuming the Saxony side don't sign any other strikers and Dortmund eventually sell on Erling Haaland next summer.