Man Utd or stay at Spurs forever for Harry Kane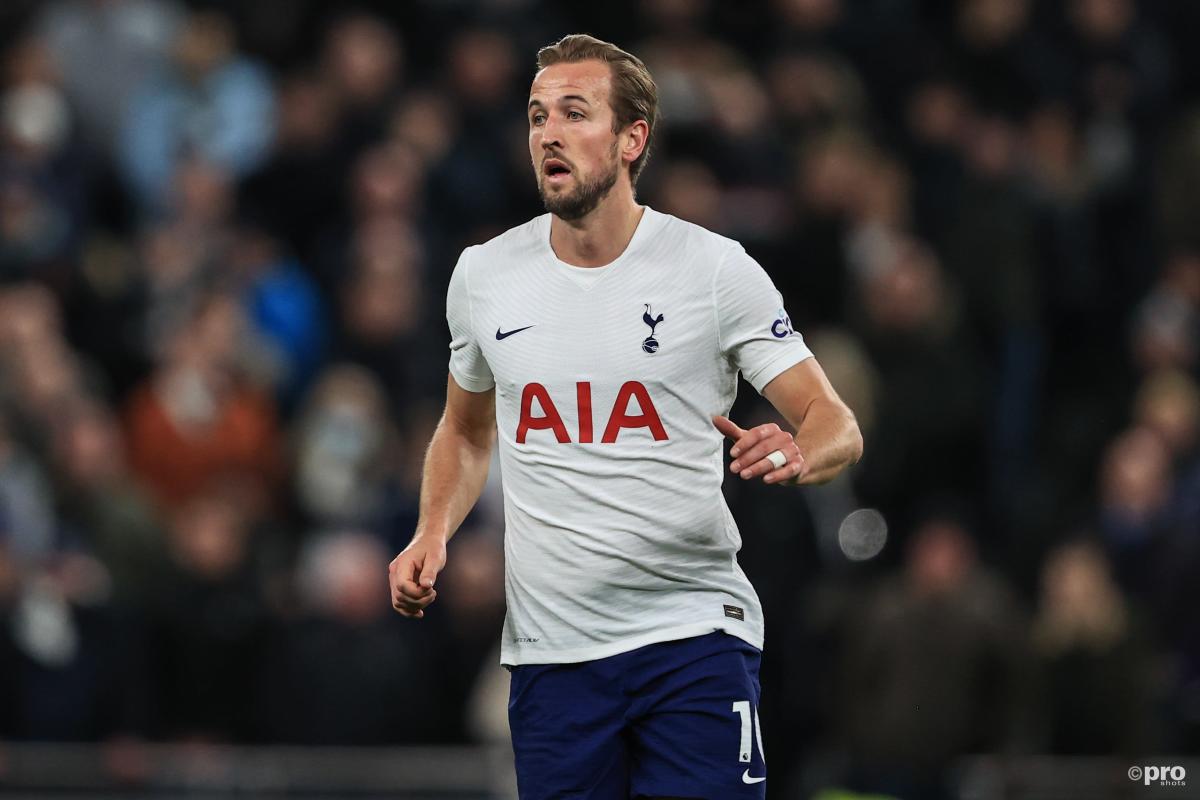 Harry Kane's dream move to Manchester City before last summer's European Championship never materialised.
And now, after the announcement of the signing of Erling Haaland, it appears that ship has now sailed.
Kane will not be leaving for City anytime soon, and he could be down to just two options for his next move.
Tottenham chairman Daniel Levy's asking price of £160 million won't have lessened much in the last year.
So, that leaves just a few clubs that are in a financial position to sign the England captain.
One of which is Chelsea, who Spurs won't deal with, and another is Real Madrid, who have Karim Benzema and are more interested in signing Kylian Mbappe.
That leaves Manchester United, who could be in for either a strike partner or replacement for Cristiano Ronaldo.
Indeed, new manager Erik ten Hag is set to shake things up at Old Trafford in the next transfer window.
Kane to Man Utd?
Manchester United remain the biggest club in England, if not the world, but the prospect of playing at Old Trafford isn't what it used to be.
There is so much work to do to change the culture at the club that it might take Ten Hag a number of years to get it right. And, at 28 year of age, Kane doesn't have time to waste.
United will not play in the Champions League next season, and are unlikely to compete for a title for at least three seasons.
Fabio Paratici was the one who convinced Harry Kane to stay at Spurs.

He told him that City must simply not have wanted him as much as Spurs do.

The director also emphasised the fact that the £85m bid was not a real effort to sign him.

- Telegraph🥇 pic.twitter.com/uKcZWFff6w

— The Spurs Web (@thespursweb) May 11, 2022
Indeed, if he is to be a part of a long-term rebuild, it might as well be at the club he has gone a long way to becoming a legend at - Tottenham.
The early signs under Antonio Conte are positive, although there are concerns over his commitment to the club.
But, if Levy can somehow convince the former Premier League winner to turn down Paris Saint-Germain, or whoever else, in favour of staying, a trophy is on the cards.
Conte is a serial winner and it seems unthinkable that he could go numerous seasons without picking up at least a domestic cup.
As such, Kane's best option might be to sign a new contract at Spurs and build on the work he has already done.