Man Utd transfer news: Who is new £10.5m defensive target Facundo Medina?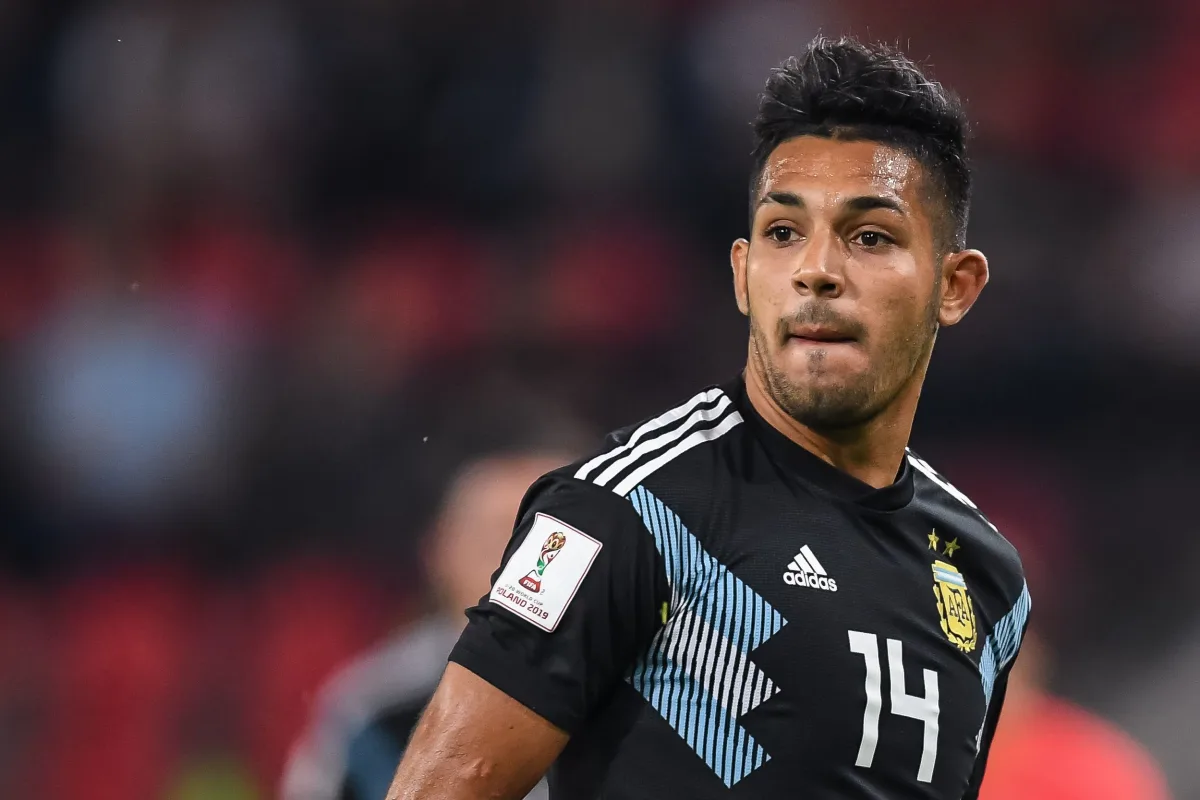 Manchester United's quest for a central defender has led them to take a "serious interest" in Lens' Facundo Medina, according to a report in La Voix du Nord.
Centre-back is indeed a position where many have suggested that United need to strengthen. Both Gary Neville and Paul Scholes have indicated that the Old Trafford side must reinforce their rearguard.
There are links to Real Madrid's Sergio Ramos and Bayern Munich's David Alaba, though both would likely join in the summer when their current deals expire.
Medina, then, is a left-field option who is likely to be a new name to most observers.
Medina's promising start at Lens
Indeed, the 21-year-old left-footer has very limited experience in Europe, having played only 11 matches since arriving at Lens. He joined from Talleres and came highly rated, having played for Argentina's youth teams.
It has been something of a roller coaster for Medina since moving to Ligue 1. He started the first 11 matches he was available for and even scored a brilliant overhead kick against Lorient. He was rewarded for all of this with a call up for Argentina. Indeed, he even featured for a minute against Bolivia in a World Cup qualifier in October.
Since then, the going has been harder. Medina's form has declined, and he has not played in any of Lens' last five fixtures, albeit missing three of those due to a knee injury that had hampered him for several weeks.

"Players always need to be at a certain level of intensity, especially Facundo," head coach Franck Haise explained. "Between his physical discomfort and the adapted training sessions [because of a Covid-19 cluster at the club], it explains why he was not as good. It's not his fault."
Neville suggested that United need a defender who is capable of pushing them up the field "by 10 yards". In this regard, Medina fits the bill, as shown by the data from SCI. He is a player comfortable playing in a high press and performs significantly better in this set up than when forced to defend his box.
Meanwhile, he is considered an able defender on the ball. Medina is particularly effective when he is able to play mid-range, direct passes, which suits United's quick offensive mindset. On the other hand, he has shown a propensity to gift away position in dangerous areas, though far more readily in his recent difficult period.
Medina's willingness to be combative has been an attribute much praised in France. However, it is less likely to impress Scholes, who claimed that Eric Bailly is too "rash" to be relied upon. Medina, meanwhile, has five bookings in his 10 starts this season. Three of these, admittedly, were for breaking up dangerous counterattacks in the midfield.
Would Lens allow Medina to leave for Manchester United?
French football finds itself in a difficult moment financially, but reports say that the chances of Medina departing this winter are "slim".
However, the Old Trafford club could sweeten the deal, which is estimated to be worth £10.7 million (€12m), by allowing him to return to Lens until the end of the season on loan.
Given the French side signed him for an estimated £3.2m with bonuses of up to £2.1m, they stand to double their money on an investment made less than six months ago.
Indeed, Lens' work in signing defenders last summer is arguably the best in Europe. They also added Loic Bade to their ranks. Lyon and Borussia Monchegladbach are reportedly interested in the Frenchman, who was signed for a compensation payment of around £240,000 from Le Havre. His value is now thought to be around the £18m mark.
Are other clubs interested?
Several other teams are interested in Medina, according to reports, although they are not named. It is noted that these teams largely come from England.