Why De Gea hasn't found a new club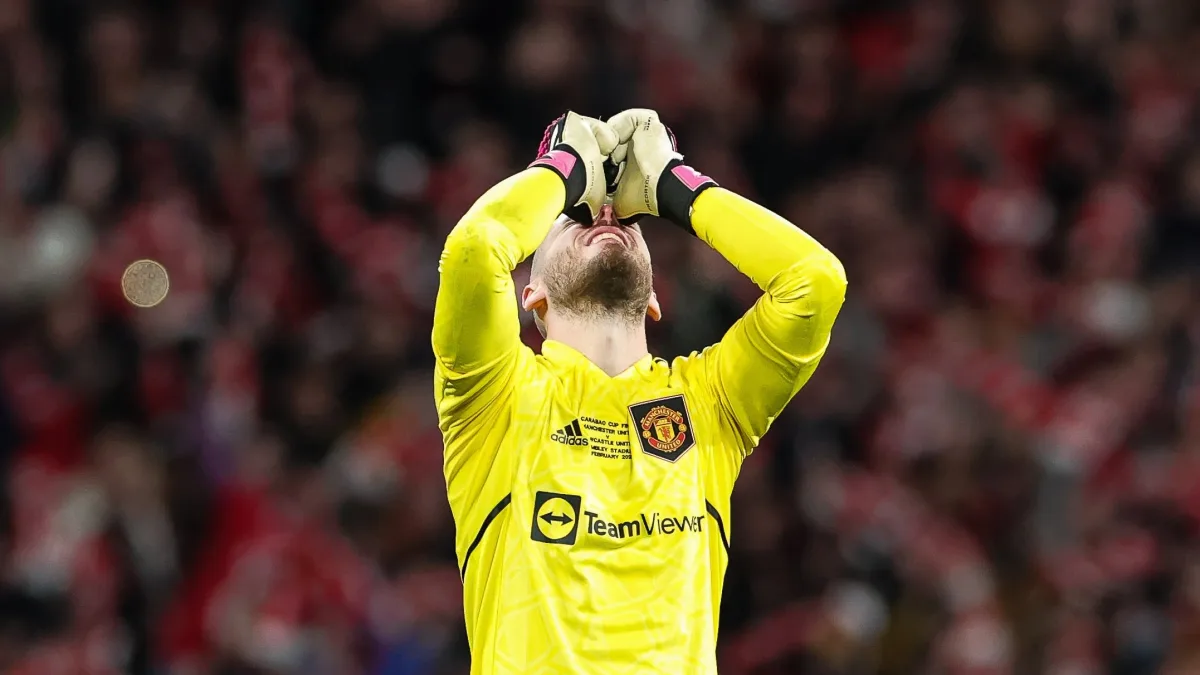 David de Gea is still without a club after leaving Manchester United this summer and the goalkeeper has been left out in the cold as teams continue to look past him going into the new season.
The 32-year-old was integral to United over the his 12-year spell at Old Trafford and it was seen as a shock when the club reneged on an agreement to extend his contract, instead releasing the long-serving shot stopper on a free transfer.
Article continues under the video
De Gea was the highest-paid goalkeeper in the world during his final few years in Manchester but it was perhaps a sign of his decreasing stature that, despite being a crucial first team player and willing to nearly halve his wages, Erik ten Hag was still keen on replacing him.
REVEALED: Man Utd stars still FURIOUS over De Gea exit
And that has partially been the problem for De Gea this summer, with teams including United prioritising a more progressive keeper despite the Spaniard's undeniable ability as a shot stopper.
However, a sticking point for De Gea has not been his wage demands but rather his desire to return to Spain, having lived in England since 2011, when he signed for United aged 21.
There had been tentative interest from the likes of Real Madrid and Real Betis, while De Gea rejected a move to Saudi Arabia, but the reigning Premier League Golden Glove holder may find himself out of the game sooner rather than later.
Why De Gea's career could fizzle out into retirement
There were initially a number of options for De Gea, with Bayern Munich among the European giants looking for a new keeper, however they were also put off by a lack of suitability with Thomas Tuchel's tactical style.
Real had considered De Gea after Thibaut Courtois suffered a long-term injury but they opted for a loan for Chelsea's Kepa Arrizabalaga, a keeper who had also risen above De Gea in the pecking order for Spain.
De Gea could also be paying the price for a series of errors towards the end of his United career, which prompted Ten Hag to sign Andre Onana this summer for €55 million and renege on the club's agreement with their former number one.
While a move to Saudi Arabia is always an option for a player of De Gea's pedigree, the Daily Mail states that will only be considered if all other options are exhausted.
END GAME: De Gea could RETIRE after repeated snubs
There has also been speculation that De Gea may retire if he cannot find a new major team to be a number one for this season, which could mark a sad and abrupt end for one of the best goalkeepers of this generation.