Jorginho silences Chelsea haters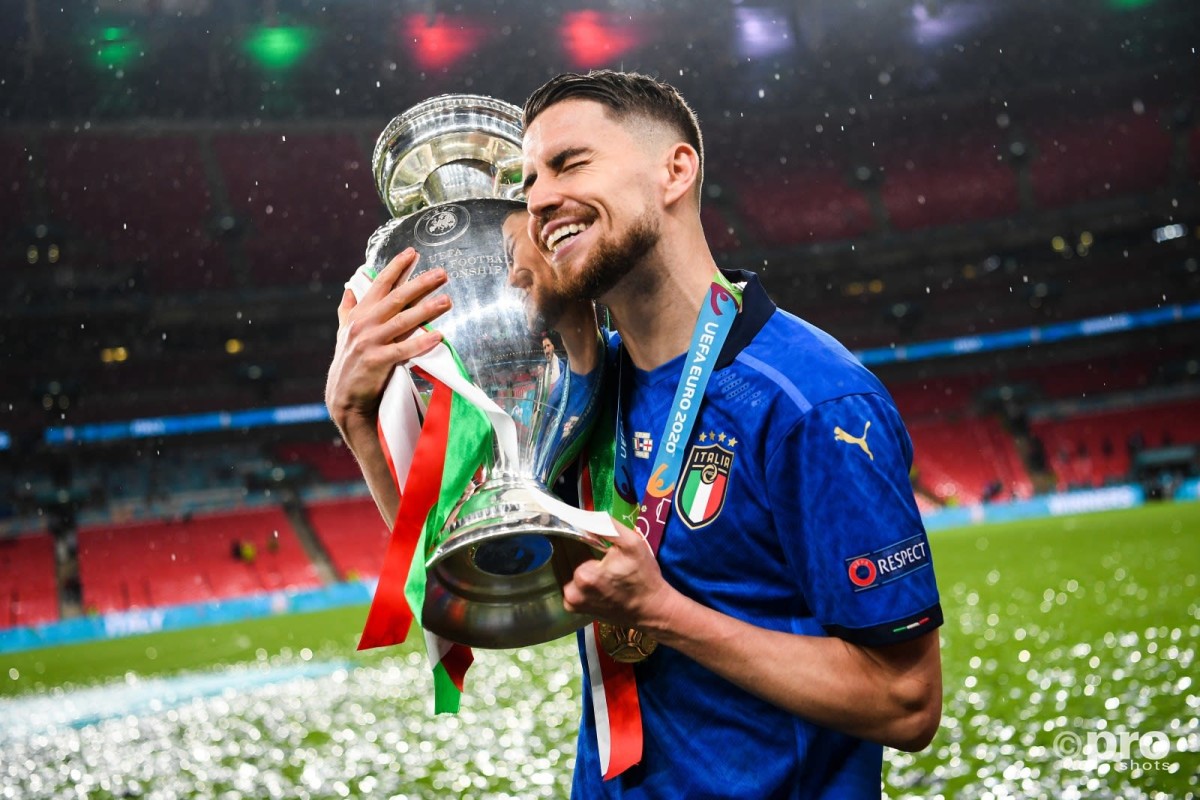 "He's not a great defender. He gets overrun in midfield. He can't run. He doesn't give you anything defensively and he doesn't give you anything at the other end of the pitch.
"Jorginho is someone who sets the tempo of the game. You get the ball to him through the middle third of the pitch. How many assists has he got this season? Around 2000 passes, no assists."
These were the nonsensical words of a certain Rio Ferdinand back in 2019.
He is far from being the only 'expert' in England to disparage the Italy midfielder.
Indeed, for most of the three seasons he has spent at Stamford Bridge, Jorginho has been consistently hammered by the press and also by a large section of the local Chelsea fanbase.
There are a number of reasons for this. The first is a cultural one. In England, smart and slight deep-lying playmakers like Jorginho simply aren't appreciated. The concept of the metronomic regista is misunderstood.
For many Premier League fans and pundits, a holding midfielder should be someone who has defensive attributes such as tackling and physique and not those who build the play and dictate the tempo. Midfielders who run and charge around the pitch flying into challenges have traditionally been far more appreciated.
He's not a great defender. He gets overrun in midfield. He can't run. He doesn't give you anything defensively and he doesn't give you anything at the other end of the pitch.
- Rio Ferdinand
Secondly, Jorginho has been penalised for his association with Maurizio Sarri. The Italian coach was hugely unpopular with Chelsea's local fans – despite winning the Europa League in his only season - again partly for cultural reasons.
As Jorginho was Sarri's key player at Napoli and then followed him to Chelsea in 2018, by extension the midfielder has never been accepted.
For well over a year, a number of influential Chelsea figures in the media have been pushing for the club to sign West Ham's Declan Rice for upwards of €80-100 million.
This was also the intention of former Chelsea manager Frank Lampard (we all saw what happened after he was sacked), who hilariously wanted to sell Jorginho last summer and replace him with Rice.
This calendar year, Jorginho has made a mockery of all the 'experts'. He has made Rio Ferdinand and many others eat their words.
In 2021, Jorginho has been the best midfielder in world football.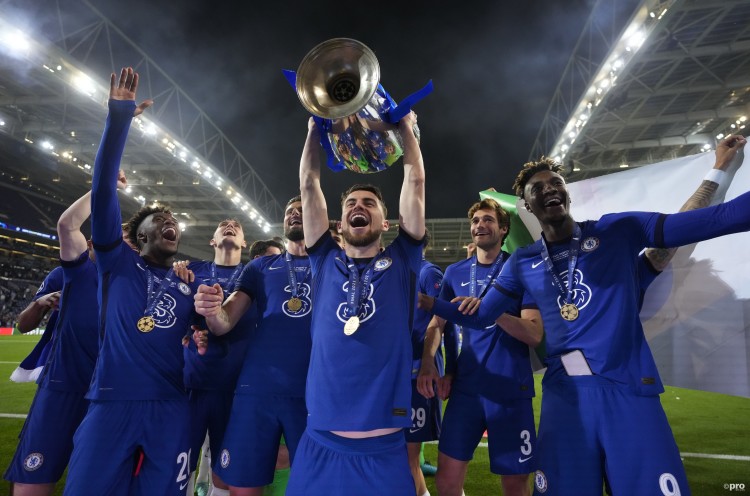 He played a key role in both Chelsea winning the Champions League and Italy claiming the Euro 2020 trophy.
With the exception of the semi-final against an outstandingly-drilled Spain outfit, Jorginho ran the show, controlled the game and directed the play in every single match.
He put on a midfield masterclass in the 2-1 quarter-final win over world number 1 ranked nation Belgium, misplacing just one of his 71 passes in the game.
What were Jorginho's stats at Euro 2020?
In total, only one player at the Euros completed more passes than Jorginho; Aymeric Laporte of Spain.
Derided in England as a defensive liability, Jorginho set an all-time record for the most interceptions (25) in the history of a European Championship tournament.
Derided for his tackling, no player recovered more balls at the Euros than Jorginho's 46. He was ranked ninth for tackles won.
Derided as slow and immobile, Jorginho covered more ground than anyone at the finals; 86.6km.
A double European champion 🙌#VivoAzzurro #EURO2020 #ITA #ITAENG pic.twitter.com/5uVSlbGM5W

— Italy ⭐️⭐️⭐️⭐️ (@azzurri) July 11, 2021
Derided as physically weak, the 29-year-old played 705 of Italy's 720 minutes at the Euros, more than any other outfield player at the finals.
Such is his stamina he has featured in almost 175 games for club and country over the past three seasons. He played through the pain barrier in the Euro 2020 final after suffering an early injury and still ensured the Azzurri boasted 62 per cent of possession.
Jorginho has been so good in 2021 that there have been calls (not within Chelsea circles) for him to win the Ballon d'Or this year.
"If he wins the Euros as well as the Champions League then he deserves the Ballon d'Or," Sarri told Sport Italia ahead of the Euro 2020 final.
"He's a refined player, one that not everybody can understand. You need to put your eyes on him and only watch him during a match. He's so good and so intelligent that he makes everything look easy; it's rare that the lingering image will be spectacular."
An extraordinary feeling. 🤯#VivoAzzurro #EURO2020 #ITA #ITAENG pic.twitter.com/SbEaOPLkTx

— Italy ⭐️⭐️⭐️⭐️ (@azzurri) July 12, 2021
Had he scored the winning penalty in the final shootout against England – just as he did in the semis against Spain – he would have been the face of Italy's triumph and perhaps even won Player of the Tournament. Instead that prize went to Gianluigi Donnarumma after he saved the decisive penalty from Bukayo Saka.
As it stands, it seems almost certain that Lionel Messi will take the Ballon d'Or after leading Argentina to Copa America glory.
But there can be no denying Jorginho's greatness now. Even if Chelsea fans insist on paying €100m to replace him with a sideways passer.