Gabriel Jesus hoping to become Sergio Aguero's replacement at Man City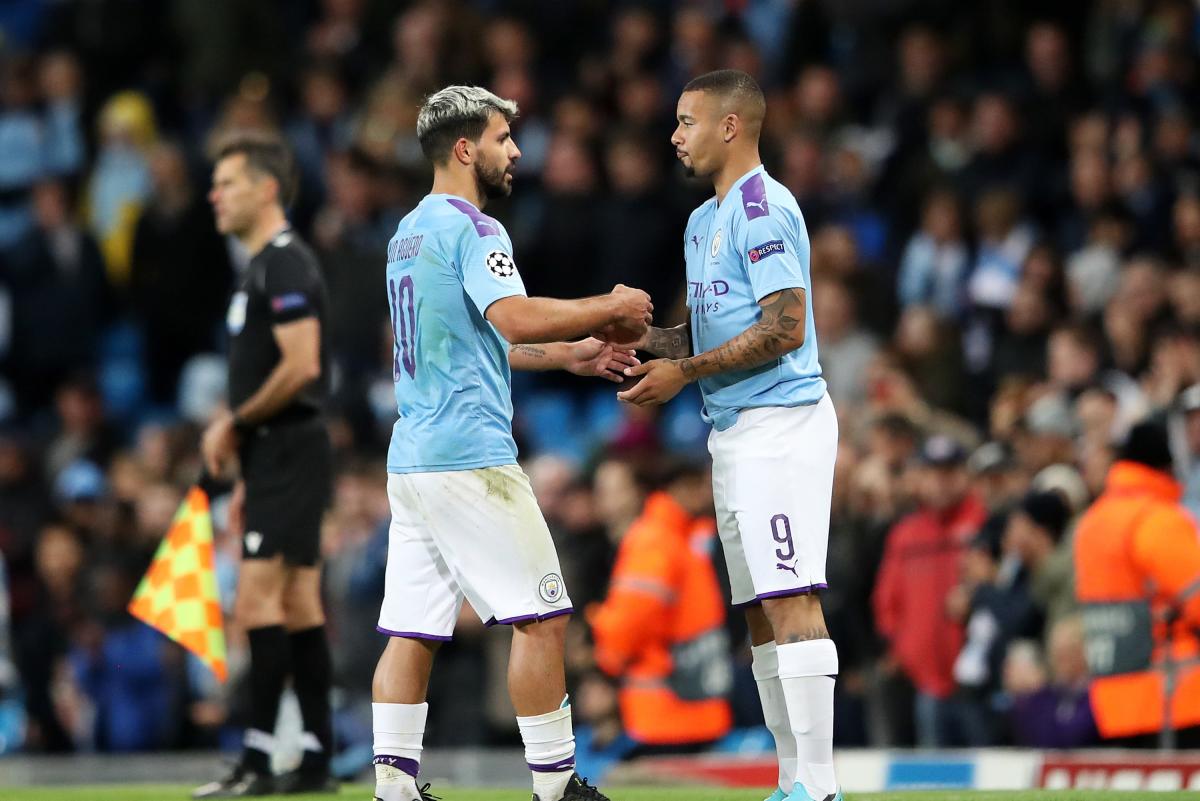 Manchester City striker Gabriel Jesus hopes he can be the man to replace Sergio Aguero's goals when the Argentine goal scorer leaves the club this summer.
Aguero confirmed on Monday that he would be leaving the Premier League giants when his contract expires at the end of the season.
After joining the club in 2011 from Atletico Madrid, Aguero has gone on to score 257 goals in 384 games for Man City.
In contrast, Jesus has only scored 80 goals in 183 games for the English giants since he joined the club in 2017.
However, at just 23 years of age, Jesus still has plenty of time on his side and he hopes to use the next few years to become a more direct goalscorer like Aguero has been for Man City. 
READ MORE: Why Aguero could replace Ronaldo at Juventus this summer
Jesus: When I score two Aguero scores three
"I can learn a little bit [from him] but he's more of a proper striker than me, he scored more than me," Jesus said in an interview with Sky Sports.
"He goes to the pitch and he scores. He's more striker than me, I can say that because I work with him every day and I play a lot with him.
"When we play together I score one, he scores two, I score two and he scores three. I think I'm going to learn a lot in these next years to become a proper striker who scores a lot.
"I have to go more in the box. Sometimes I don't go in the box, that's why I don't score a lot. Normally if you see the best strikers at the moment they all go to the box, some of them go outside the box to create and then go to the box.
"Not me, I think my football is… I go outside the box, I create with my friends and I wait for the goal. Sometimes I go and I score, but I have to put in my head that when I arrive, I score."