What Rangnick has planned for Man Utd in the January window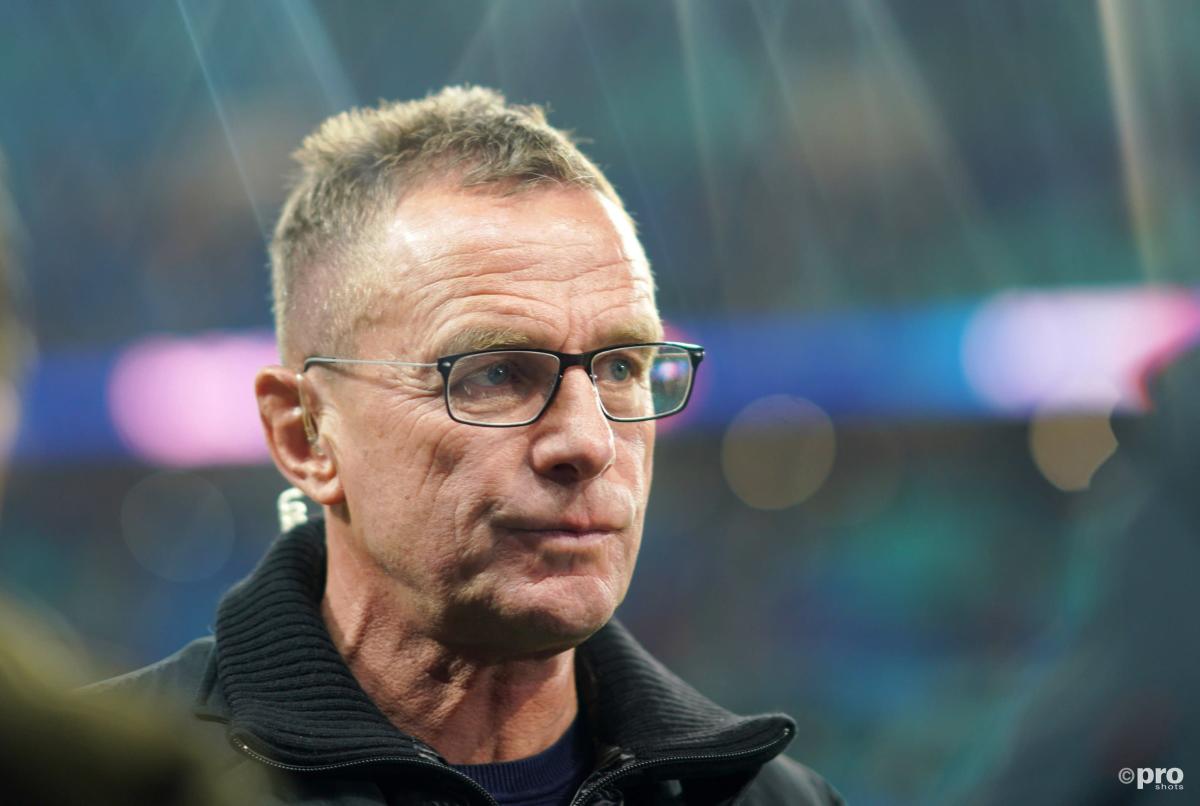 New Manchester United Ralf Rangnick was introduced to the media and fans of the club for the first time on Friday and through answering a number of questions we got a better understanding of what the club have planned for the January transfer window.
While the Old Trafford side have some of the biggest names in football on their roster, they also have a lot of work to do if they are to catch the Premier League "top three" and start challenging for silverware again.
So what did Rangnick have to say and what can Man Utd fans expect from the club in the January window?
Which positions need improved?
While Rangnick didn't go into great detail as to which positions in particular can expect additional competition in January, he did go out of his way to underline how underperforming Man Utd's defence has been this season.
Live scenes at Old Trafford: 😎👋#MUFC pic.twitter.com/uODa9Zs5ea

— Manchester United (@ManUtd) December 3, 2021
"The major target for me is just to bring more balance to the team," said the German manager on Friday.
"We conceded two goals yesterday and if you look at the total number of goals conceded, it is on average two a game.
"That is just too much. Those are not the kind of games you need every day. In football to me, it's to minimise the coincidence factor."
As such, Man Utd fans can probably expect to see Rangnick rebuild the club's defence from the ground up, which will likely mean an emphasis on additional full-backs to provide competition and perhaps more stability than the likes of Luke Shaw and Aaron Wan-Bissaka.
Will Rangnick sign Haaland?
One of the biggest rumours swirling around Rangnick's arrival at Man Utd is whether or not the German coach will be able to entice Haaland to the club.
And while the new Man Utd boss did acknowledge that he has a history with the striker, he was quick to laugh off any suggestion that he may have a bonus in his contract if he can convince Haaland to move to Manchester.
"£10m for Erling Haaland, £10m for Kylian Mbappe, £10m for Robert Lewandowski and £10m for Joshua Kimmich," Rangnick said with laughter, as he pretended to flick through his notes on Friday.
"This is nonsense obviously. There is no such clause in my contract. It doesn't make sense to speculate over any new players. Erling Haaland is a fantastic striker. I know best myself because I was together with the people at RB Salzburg at the time.
"I was also a little bit involved with the move [Haaland's] from Molde to Salzburg therefore I know what kind of player he is, but in the meantime, the whole world has realised how good the player is. Two years ago, it was only a few people who believed."
However, while Rangnick is a fan of Haaland, he was also quick to point out that Man Utd already have outstanding forwards and may not need extra investment in those positions just yet.
"I'm more than happy," said Rangnick. "The offensive players we have here, we have so many top players in the offensive department that we don't need to speak about any other players."
🗣 "At his age I've never seen a player who is still that physically fit."

Ralf Rangnick on adapting players like Cristiano Ronaldo in to the new system that he plans to play pic.twitter.com/hdz1o6NLHC

— Football Daily (@footballdaily) December 3, 2021
Will players be sold?
While Rangnick was rather tight-lipped on new signings in January, he did suggest that the club could look to shed some of its extra weight when the next transfer window opens.
"We haven't spoken about new players," said the former RB Leipzig manager. "Now is the time to get to know the current squad in detail, the squad is definitely not too small.
"There are enough players. Maybe after Christmas, there will be a time to talk about possible transfers in the winter.
"In my experience, winter is not the time for sustainable transfers. It will be difficult in the winter."