Is Jack Grealish worth £100 million to Manchester City or Manchester United?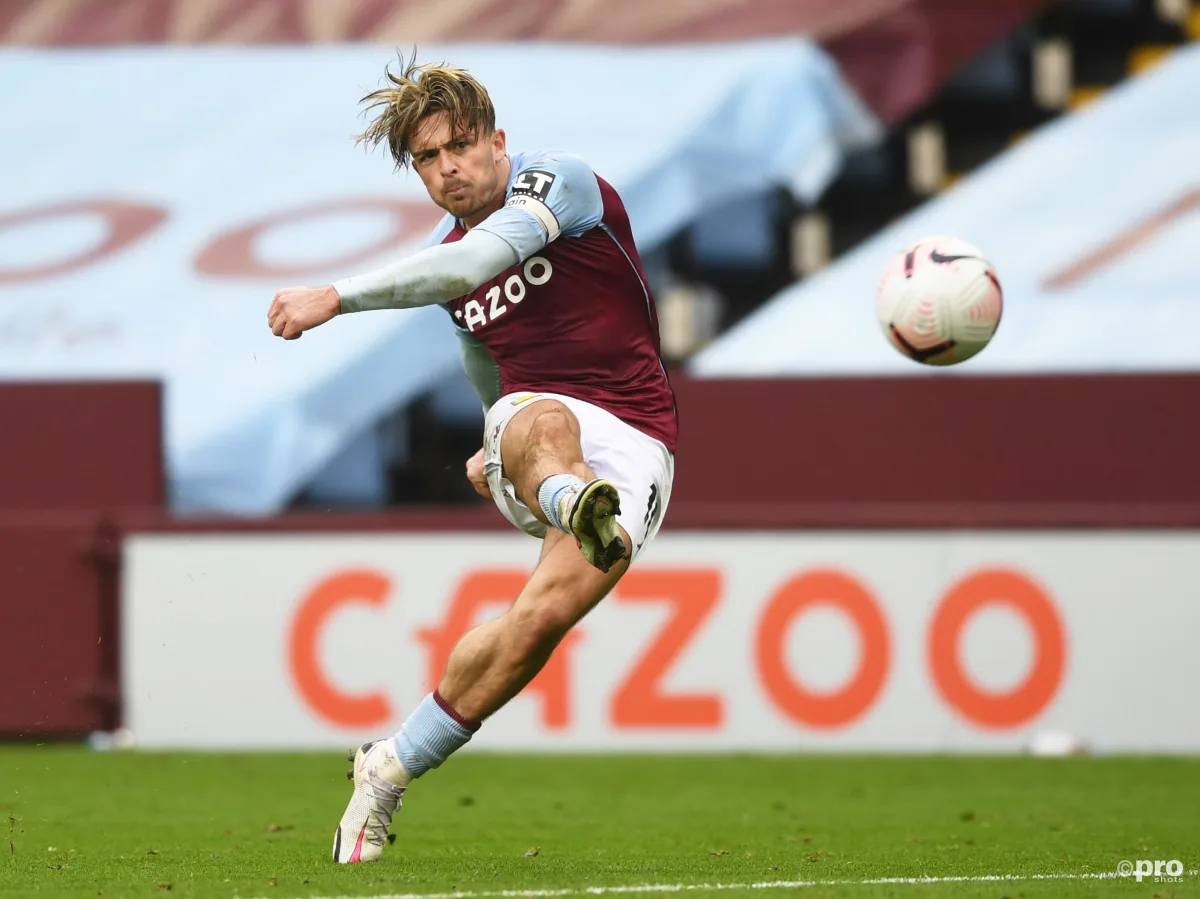 Jack Grealish is having a moment. The Aston Villa midfielder has, unquestionably, been the star player of this season's English Premier League and it seems as though the race for his signature in the coming January transfer window will break all sorts of records.
According to The Telegraph's Matt Law, the Villa playmaker will only be leaving the Birmingham club for potential suitors like Manchester United or Manchester City if either club is willing to fork over at least £100 million for Grealish. 
Despite the ludicrous riches that the English top-flight has to offer, the concept of one club paying a nine-figure fee for the Villa star seems hard to comprehend. But perhaps Grealish really is worth all that money in today's market? Let's take a look at the numbers and the lie of the land to find out. 
READ MORE:
Grealish' situation at Villa
Conventional wisdom tends to dictate that the best players at a club like Villa will, inevitably, end up at clubs like Man Utd or Man City due to the fact that they challenge for major trophies and have more money.
However, Grealish isn't just some kid that's happy to use Villa as a stepping stone to greater things. The 25-year-old talent came through the club's youth system and is unquestionably an avid fan of the club. Which naturally means Grealish has a stronger bond with the club and a degree of loyalty that will cost more to overcome.
This loyalty has fabricated itself in a new contract the midfielder signed just a few months ago that, in theory, will keep Grealish at Villa Park until 2025. Will the player still be athe club in five years time? It's unlikely, but that contract extension was as direct a way as the player could be in making sure any potential bidders are forced to pay full price for his services.
Is he worth £100 million?
While £100 million may be a lot of money to you and me, in footballing terms it's value as a transfer fee only means as much as the transfer that came before it and the one that comes after it.
As such, the only way we can gauge if Grealish is worth £100 million is by comparing him to some of the Premier League's best players and the fees they either cost or are now unquestionably worth. Fortunately, the English top-flight has plenty of examples to pick from.
So far this season, Grealish has bagged five assists in the Premier League. Which puts him second only to Harry Kane, with more than Kai Havertz, Diogo Jota, Nicolas Pepe and Riyad Mahrez combined. The Villa midfielder also has five goals in nine games, which has him sitting level with Liverpool's Jota, but again ahead of Mahrez (four), Pepe (one) and Havertz (one).
That will undoubtedly come as good news for Villa and their bank manager, since Jota cost Liverpool £41 million, Mahrez cost Man City £60 million, Havertz cost Chelsea £62 million and Pepe cost Arsenal £72 million. And while none of those fees are as much as Grealish's proposed worth, it suggests a player in better form and potentially more ability would probably be worth close to £100 million.
Another factor which may play into Villa's hands if they end up negotiating with Man United is the fact that United happily handed over £89 million for Paul Pogba four years ago. And while the Frenchman hasn't exactly turned out to be the talent they hoped he would be, signing Grealish for just £11 million more seems pretty logical in comparison.
Whether Grealish does make the move to City or United remains to be seen and the price tag attached to the player will be dictated by market trends that could vary widely between now and then. But based on the going rate for an attacking midfielder in the Premier League and what each club has spent on previous players, it seems as though £100 million for the Villa midfielder may not be the worst deal in the world.