AC Milan release new third kit, modelled by Giroud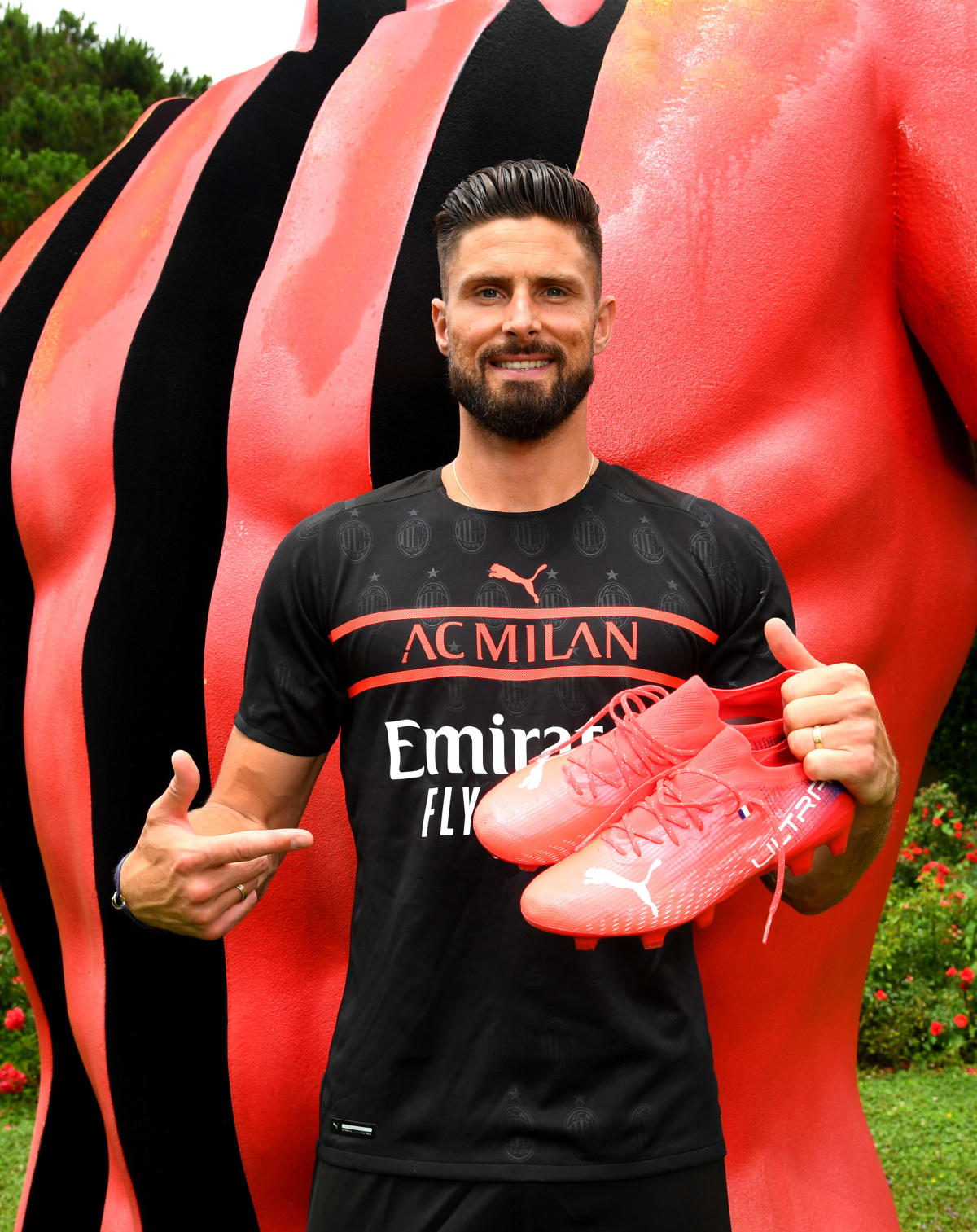 AC Milan have released their official third kit for the 2021-22 season.
The jersey, made by PUMA, was unveiled on Wednesday and will be worn by the men's, women's and youth teams.
The kit has a unique design which Milan and PUMA believe will "rewrite the rules to push the boundaries of football kit design, innovate and challenge convention."
AC Milan's third shirt distinctly has the team name written in bold on the front of the shirt.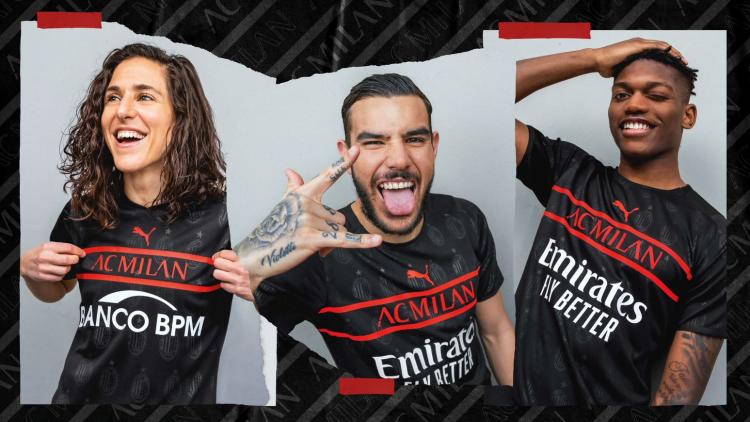 Summer signing Olivier Giroud was one of the players modelling the new shirt and he said of the jersey: "I am a big fan of the design, it's very unique. The name across the front is such a cool feature and the effect with all the badges integrated into the fabric is amazing."
The shirt is made from 100 per cent recycled polyester with advanced PUMA dryCELL thermoregulation technology to ensure "uncompromising fit and mobility, keeping athletes dry and comfortable."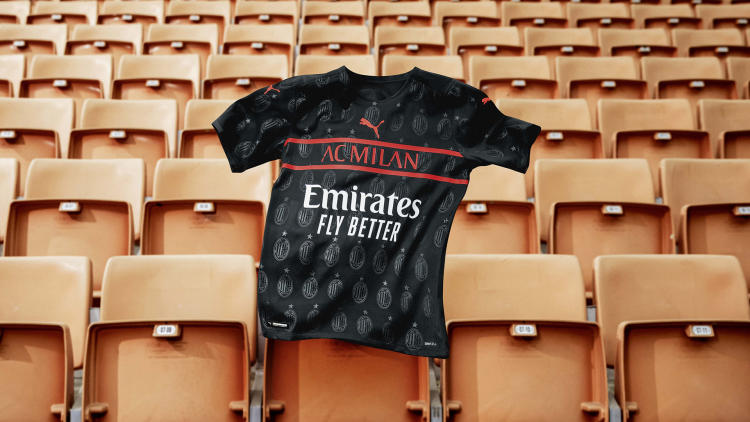 Casper Stylsvig, Chief Revenue Officer at AC Milan, said: "This new third kit, beautifully designed by PUMA, revolutionizes the aesthetic of a traditional football jersey.
"We pride ourselves in being a progressive global brand, so this kit perfectly aligns with our ambitions. At the same time, it also celebrates the convergence of football, fashion and lifestyle, something that as a club we have always been keen to explore in our effort of positioning AC Milan as one of the most cutting-edge brands in the world."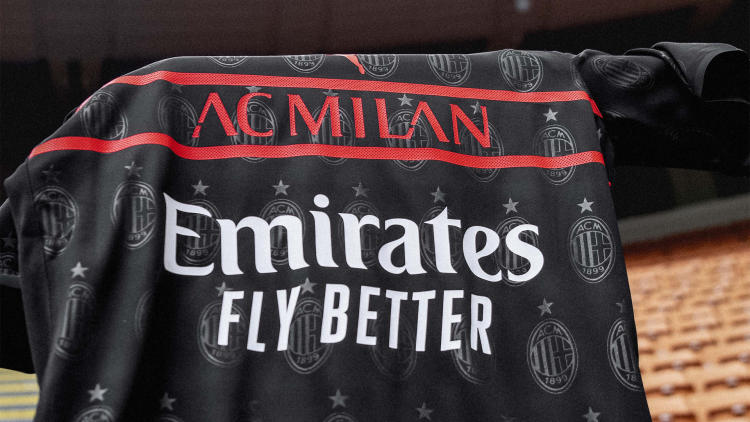 The new kit was launched on Wednesday evening and featured special appearances from Giroud and AC Milan Women's goalkeeper Laura Giuliani.
Giroud also commented on his summer transfer from Chelsea, saying: "Playing for AC Milan is a privilege, an honour.
"When you look at all the great players, the legends, I feel blessed to play for this club and even more when I was young I was looking up at players like Van Basten, Papin and Shevchenko. They were my favourite strikers, so AC Milan were my favourite club when I was young.
"I've received a very warm welcome from everyone at Milanello and Casa di Milan so I couldn't have hoped for a better welcome."