Who is Andrey Santos? Barcelona's Brazilian Busquets replacement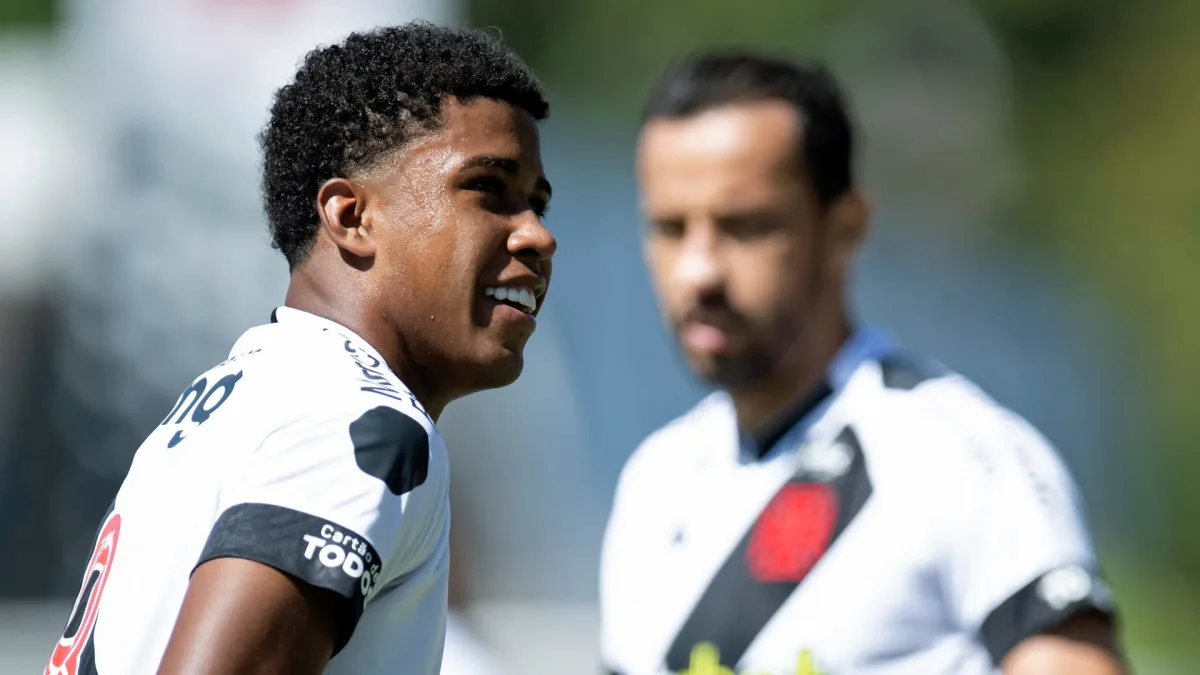 Barcelona have identified Brazilian wonderkid Andrey Santos as their long-term replacement for Sergio Busquets. What else is there to now about Vasco da Gama youngster?
Busquets looks likely to conclude his Barca career at the end of the season, the club legend following Gerard Pique into retirement after a glittering Camp Nou career which has taken in eight La Liga titles and three Champions League crowns.
From Romario and Ronaldo through to Ronaldinho and Neymar, Barca have a rich history of signing Brazilian players, although normally of the attacking variety. Santos has goals in his bag, but if he arrives in Catalonia he will be primarily tasked with helping to stop them.
READ: Barcelona battle to sign 'Brazilian Busquets'
There will be competition for the Brazilian youth international's signature, his distribution and press-resistant ability already seeing him play two age groups up for the Selecao's youth teams. Football Transfers takes a closer look at the 18-year-old.
What position does Andrey Santos play in?
Santos is primarily a defensive midfielder who lines up as one of two double pivots for Vasco alongside Yuri Lara with former Paris Saint-Germain superstar Nene up ahead, but he looks just as happy playing as a No.8 as he does a No.6 when required, not too unlike another former Barca man in Yaya Toure.
🎥 Andrey Santos Highlights

💭 18 years of age and already touted as the next big defensive midfielder coming out of Brazil.

❓With FC Barcelona interested in him, is he the Busquets replacement?

pic.twitter.com/HciMQURyhg

— Barça Spaces (@BarcaSpaces) September 3, 2022
How good is Andrey Santos?
Santos is already capped up to under-20 level with Brazil despite still being just 18 years old, and his eight goals from 33 league games in 2022 tell the story of a player who is able to impress on both sides of the ball.
READ: The 20 Brazil youngsters with the most potential
"Physically, he's a monster," Juninho - a Vasco and Lyon club legend - told the Resenha Loading channel on YouTube. "Without the ball, his participation in the game is total. I wanted to see his GPS, because he doesn't stop! And technically, he's way above the others.
"He's not going to be better than me, he's going to be much better than me. He's a much more complete player. At 18, I didn't play half as much as he does, I'm not ashamed to say that."
What clubs are interested in Andrey Santos?
While Barca were the first of the European giants to scout Santos and remain at the front of the queue, Paris Saint-Germain have also reportedly joined the race to sign him, as have Premier League pair Manchester City and Newcastle.
When does Andrey Santos' contract expire
Santos just extended his contract at the Estadio Sao Januario until 2027. The new deal includes a release clause of €40 million, which could ultimately prove an invitation to bid on his talent.
How old is Andrey Santos?
Born on 3 May 2004, Santos doesn't turn 19 for another six months.
What is Andrey Santos' Instagram?
Andrey Santos' Instagram has the handle andreysantos_5 and has 179K followers as of November 2022.