Barcelona transfer news: Could Depay move to Dortmund this summer?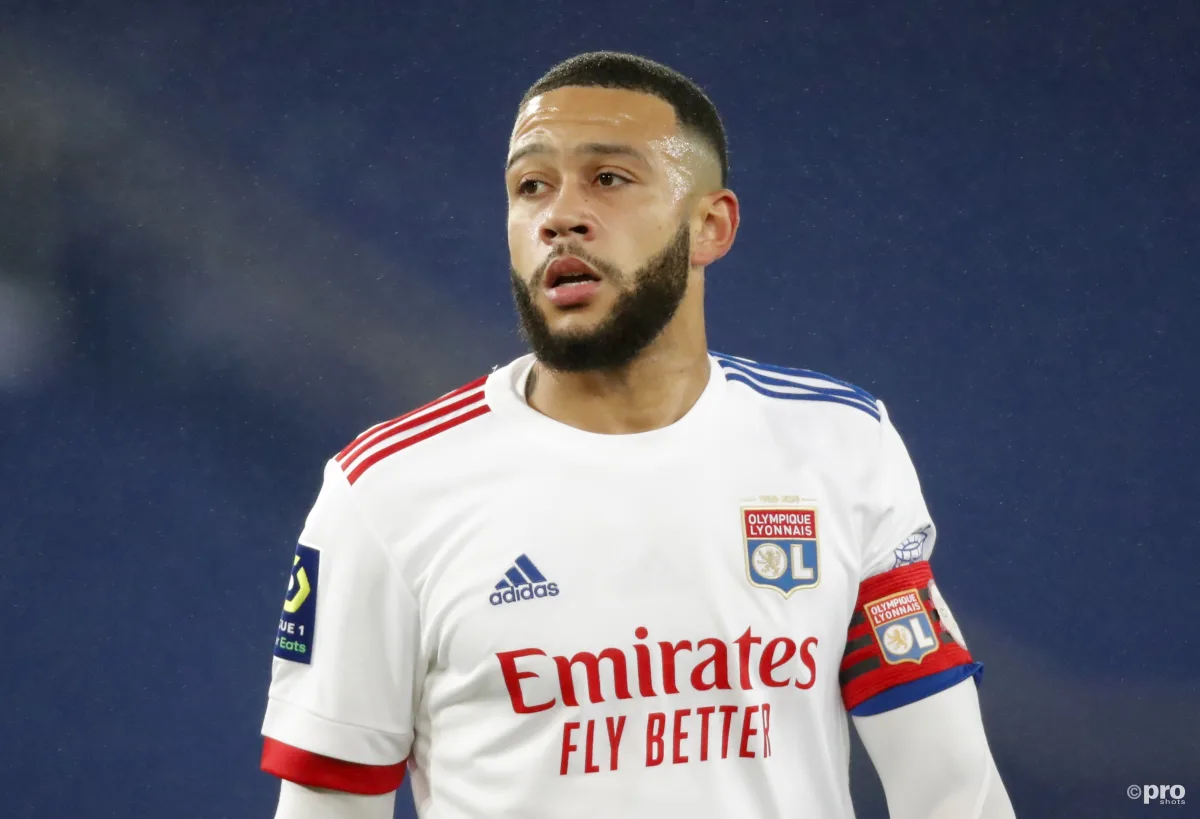 Borussia Dortmund may be preparing to hijack Barcelona's hopes of signing Lyon forward Memphis Depay in the summer.
The Dutch international's contract with the Ligue 1 club is set to expire at the end of the season, when he would then be allowed to sign a deal with a new club for free.
Over the course of the season Barcelona have been heavily linked with a move for the forward.
Although the Catalan club's financial situation ruled out any attempts to sign Depay in January, it's expected that the forward will move to Barcelona once his contract expires with Lyon.
However, according to SportBild, those plans may now face opposition from Dortmund, who now reportedly look set to try and entice the Dutch international to the Bundesliga.
According to the German newspaper, Dortmund initially looked set to try and sign young PSV forward Donyell Malen in anticipation of Jadon Sancho being sold to Manchester United.
Yet that plan has now been shelved, with the club now believing a contract agreement with Depay may be cheaper than trying to buy Malen from the Eredivisie club.
Does Depay fit Dortmund's remit?
Depay has been in fantastic form for Lyon this season with no less than 11 goals and six assists in just 23 games for the French club. That return looks set to comfortably beat the player's record for last season – 15 goals and two assists in 22 games – and undoubtedly suggests that the Dutch international is an exceptional, attacking player when offered the opportunity to settle at a club.
However, there are a few factors that may get in the way of Dortmund splashing the cash to sign Depay in the summer.
Naturally, the biggest obstacle is Dortmund's ability to offer better terms than Barcelona. Although the Spanish club are going through some financial issues this season, so too is just about every club in Europe and once fans return to stadiums later this year it's almost certain that the Catalan club will go back to offering wages that few clubs around Europe can match. And that includes Dortmund.
Similarly, Depay turns 27 in just a few weeks time. Although that's not old by any stretch of the imagination, it may mean the Dutch forward is a little too long in the tooth for Dortmund. The club does sign experienced players sporadically to bulk out their squad, but they very rarely invest heavily in a player without the hope of one day selling him. And in Depay that seems unlikely.