Arsenal's 10 biggest sales of all time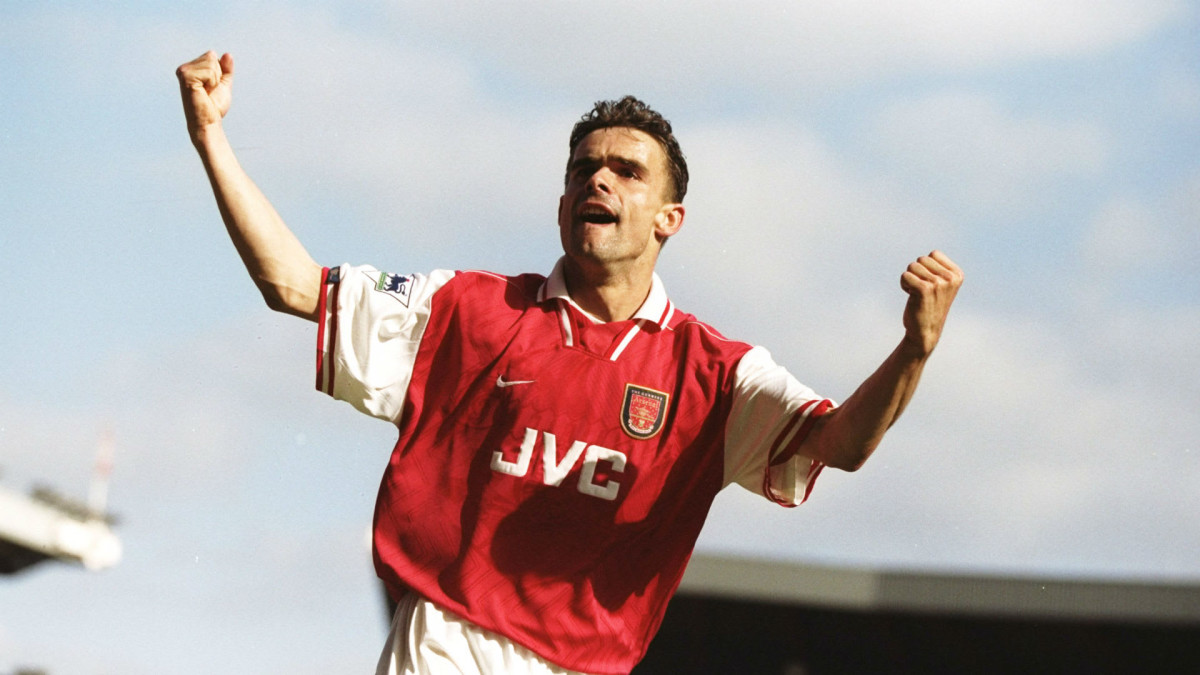 Arsenal are one of the most successful and well-supported clubs in English football but even they, from time to time, have to accept that their key players have desires to play for other clubs.
Indeed, the London club's rich history is peppered with star players deciding to draw a line under their time at Arsenal and in return the Premier League outfit have received some remarkable sums of money.
Here are the top 10 sales Arsenal have made in their history.
10. Thierry Henry - £21.6m (To Barcelona, 2007)
After becoming Arsenal's all-time league goalscorer with 174 goals and leading all-time goalscorer in European competition with 42 goals, Thierry Henry rather unexpectedly decided to depart the London club in a £21.6 million move to Barcelona.
"I always said that if I ever left Arsenal it would be to play for Barcelona," stated the France international after his departure.
Few would now begrudge Henry the move after he went on to win two league titles, one Copa del Rey and the 2008/09 Champions League as part of one of the best Barcelona sides every assembled.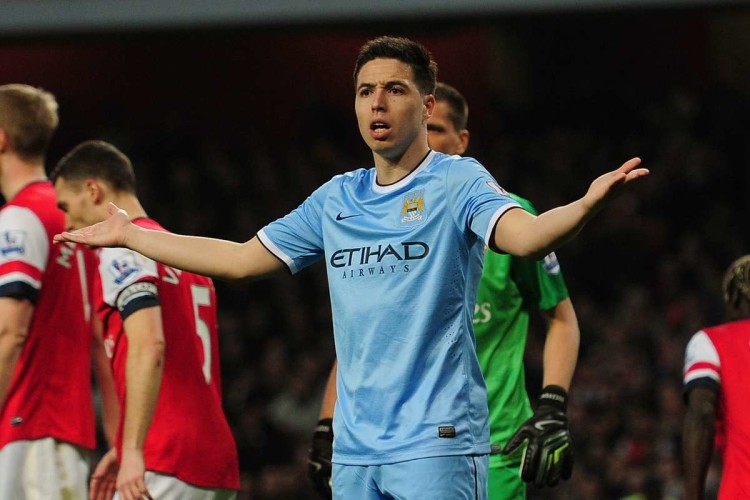 9. Samir Nasri - £23.4m (To Man City, 2011)
After three successful seasons at Arsenal that saw Samir Nasri win numerous individual awards and be nominated for the PFA player and young player of the year awards, the attacking midfielder decided to test himself at a higher level and made the move to Manchester City in 2011.
Like Henry, Nasri was rewarded for making the move almost instantly when he played a crucial role in City winning the Premier League in 2011/12 and 2013/14, as well as the League Cup in 2013/14.
8. Emmanuel Adebayor - £26.1m (To Man City, 2009)
Despite having signed a contract extension 12 months before, Emmanuel Adebayor decided to leave Arsenal in July 2009 when Manchester City paid £26.1m to bring the towering striker north.
Despite his impressive record at Arsenal, Adebayor essentially ruined any goodwill from Arsenal fans shortly after making the move to City when he scored in only his fourth game at the club to hand them a 4-2 victory over his former team. Fans would have managed a defeat at the hands of a former player, but the Togo international celebrated by running the length of the pitch to celebrate in front of his former fans.
"I've made a big mistake"

Emmanuel Adebayor apologises for his celebration against Arsenal.#ARSMCI pic.twitter.com/q138EqgsYD

— Sky Sports Retro (@SkySportsRetro) February 21, 2021
7. Alex Iwobi - £27.4m (To Everton, 2019)
After a bright start at Arsenal that saw Alex Iwobi come through as an exciting prospect and a crucial part of the club's FA Cup winning squad and part of the team that reached the Europa League final in 2019, the Nigeria international was sold to Everton for a surprising sum of money.
While Arsenal may not have been happy to see a young player go, Iwobi's record of just four goals in 65 games since joining the Merseyside club in 2019 suggests they did well to accept such a high offer when they did.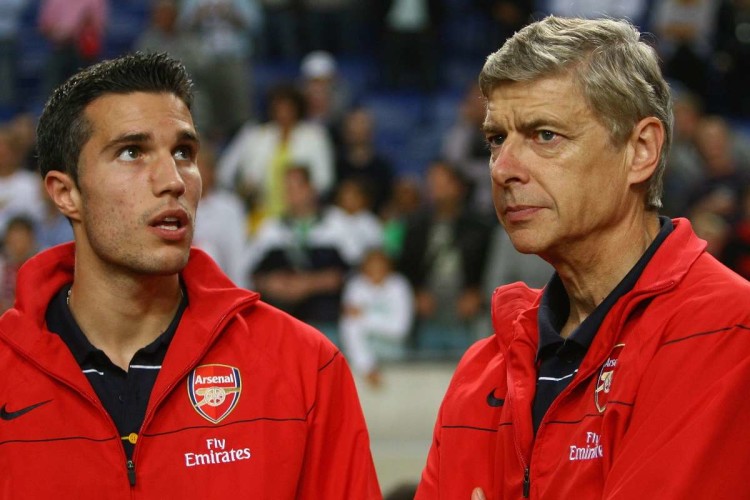 6. Robin van Persie - £27.6m (To Man Utd, 2012)
Like Henry before him, Robin van Persie established himself as Arsenal's most important player and one of the best strikers in the world before ultimately deciding to move on to a bigger club in search of silverware.
After announcing that he wouldn't be signing a contract extension in 2012, Arsenal promptly agreed terms to sell the Dutch striker to league rivals Manchester United and Van Persie happily agreed to a four-year deal. The striker's time at Man Utd may not have been as successful as he may have hoped, but in three seasons he still managed to win a coveted Premier League title.
5. Cesc Fabregas - £30.6m (To Barcelona, 2011)
Despite the progress he made at Arsenal after joining the club as a youth player and establishing himself as one of the best midfielders in the world, Cesc Fabregas' time in London was always overshadowed by the fear that he would one day return to Barcelona. And that's exactly what happened in 2012.
After joining the Catalan side in 2011, Fabregas played a crucial role in helping Barca to the Spanish Cup in his first season and then the league title in his second. However, the midfielder never did manage to claim the Champions League, which had eluded him at Arsenal.
4. Alexis Sanchez - £30.6m (To Man Utd, 2018)
Having helped Arsenal win two FA Cups in 2015 and 2016 respectively, Alexis Sanchez quickly grew tired of the club's inability to regularly compete for the Premier League title and eventually pushed through a move to Man Utd in January 2018, with Henrikh Mkhitaryan moving the opposite way.
However, by that point the Chile international was well past his best and in two seasons at Old Trafford the expensive and often injured forward managed to score just three goals in 32 Premier League appearances.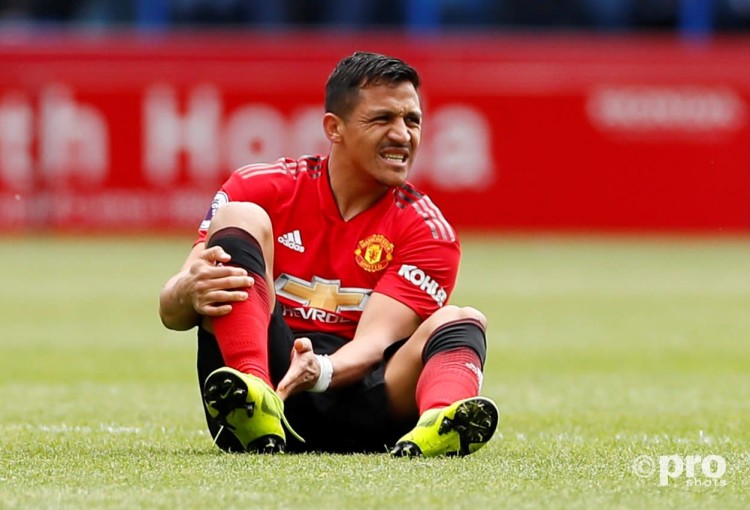 3. Nicolas Anelka - £31.5m (To Real Madrid, 1999)
Having joined the club for just £500,000 in 1997, Nicolas Anelka was nothing short of a phenomenon when he eventually broke into Arsenal's first team and played a crucial role in the club winning the Premier League and FA Cup double in the 1997/98 season.
Anelka's talent and form would eventually get the better of him, as transfer rumours enticed the player away from Arsenal but not before his form and reputation among supporters took a real kicking.
The French striker eventually left for Real Madrid in 1999, but would later admit he should have never left the London club that turned him into a continental star.
2. Alex Oxlade-Chamberlain - £34.2m (To Liverpool, 2017)
After joining Arsenal from Southampton in 2011, Alex Oxlade-Chamberlain quickly established himself as an impressive winger and one of English football's most exciting young prospects. In seven seasons the forward played in just under 200 games for the London club and won three FA Cups along the way.
However, the England international was enticed away in 2017 when Liverpool offered to pay a substantial fee for him and while Oxlade-Chamberlain has proved to be a useful player for Jurgen Klopp's side, injury has seriously limited the impact he's been able to have at Anfield.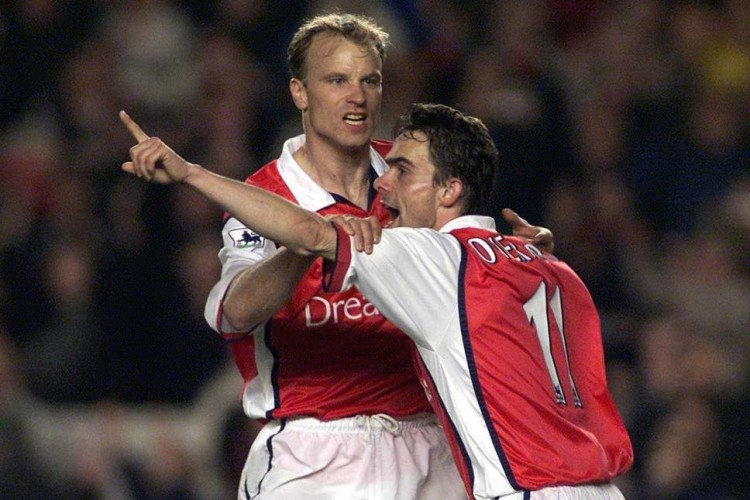 1. Marc Overmars - £36m (To Barcelona, 2000)
Although Marc Overmars only spent three years at Arsenal, the Dutch winger left a remarkable legacy through his incredible talent, memorable performances and the domestic double he helped the London club win in the 1997/98 season.
However, when Barcelona came calling in 2000, there was nothing Arsenal could do. The Spanish club knew Overmars was desperate to play for them and duly signed the striker to make him the most expensive player in Dutch football history.
As if that wasn't impressive enough, Overmars went above and beyond by announcing the move on his own personal website before Arsenal had even confirmed the deal to the media. Surely a first for any player in 2000.