Michael Owen & the 10 worst Newcastle transfers of all time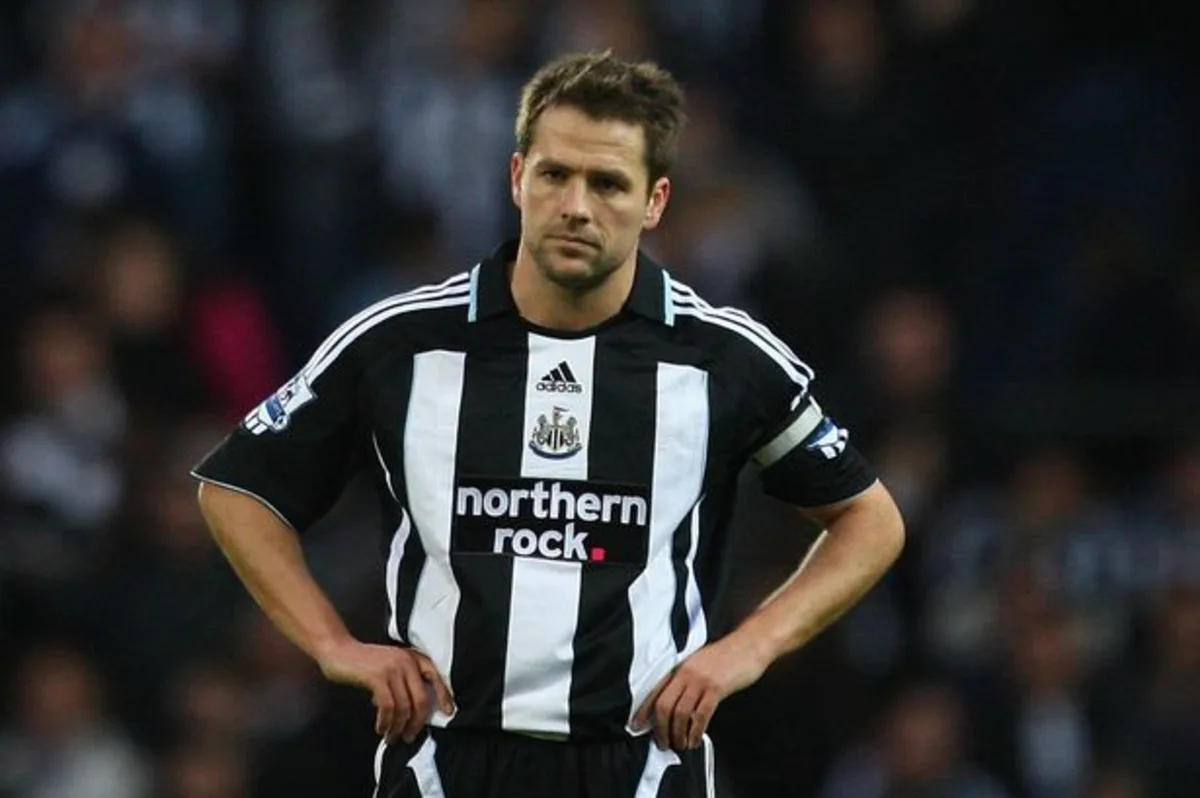 There aren't many football clubs who imitate a soap opera quite like Newcastle United.
Emotions run high in a city obsessed, but often tired of the team which represents it. The trophy hunt continues, stretching over 50 years now, but everything could be about to change as they have now been bought over by Saudi money.
READ MORE: Mustafi, Balotelli, Shevchenko and the Premier League's 20 worst signings of all time
Life under Mike Ashley was grim, but wasn't always that way, though; during the 1990s and early 2000s, Premier League title pushes and European football did happen at St James' Park.
Newcastle have been known for plenty of transfer shockers, both in the guise as a club throwing caution to the wind chasing success and an empty shell just waiting to tick boxes and make a profit.
Here's our top 10 worst signings in their recent history.
Emmanuel Riviere – £6 million from Monaco, 2014
Context is key when it comes to Emmanuel Riviere. Ashley's approach is incredibly business-like; namely to buy low and sell high. Talent and youth are key to making that happen, and in the summer of 2014, Newcastle had found their feet with a market they liked. Chief Scout Graham Carr had been tasked with finding a new striker to replace Loic Remy who was leaving after a loan spell from Queens Park Rangers.
Carr has since admitted Riviere was low down on his list, but he had scored 12 goals for Monaco in Ligue 1 alongside Falcao the previous season and joined Newcastle for £6million. The 23-year-old was mainly deployed as a lone striker and it simply didn't work, but he was never good enough to fill the void Remy left. Just one league goal in 26 games followed and he was sold to Metz three years later, having also moved to Osasuna temporarily.
Xisco – £5.7 million from Deportivo la Coruna, 2008
Among the most painful memories of Ashley's reign is the signing of Spanish striker Xisco from Deportivo La Coruna in the summer of 2008. It was transfer deadline day, and Kevin Keegan, seething from the sale of James Milner to Aston Villa only days earlier, had been informed of a double signing, including Xisco and Uruguayan midfielder Nacho Gonzalez, by director of football Dennis Wise.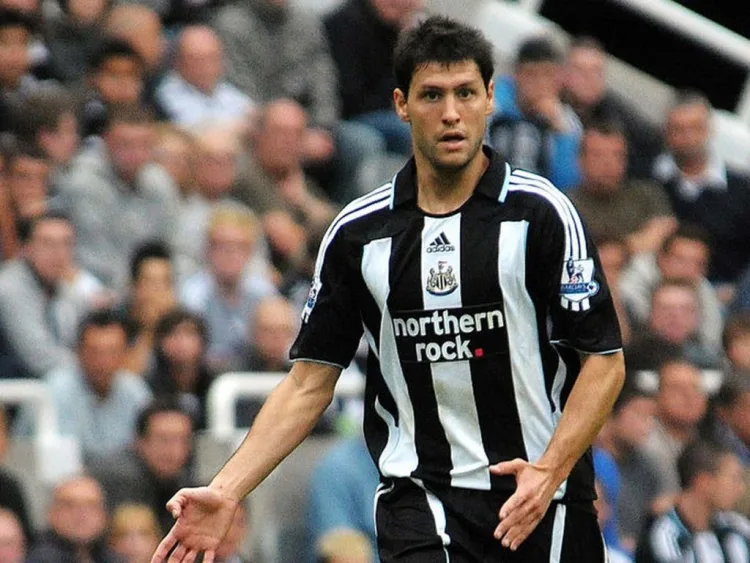 Wise told Keegan to watch them both on YouTube. It turned out these players were being 'parked' as a favour to agents, as Keegan writes in his book, and that was enough to see the legendary former Toon boss resign for a second time. Xisco scored on his debut, a 2-1 defeat by Hull City marred by protests; but he never found the net again as the club were relegated that season.
Florian Thauvin – £13 milllion from Marseille, 2015
Another Carr signing, but this one didn't work out for different reasons. Florian Thauvin's talent was undoubted — Newcastle had tracked him during his days with Bastia before signing him from Marseille for £13million in 2015 — but he didn't truly want to join the club. His debut saw a glimpse of his talent as he scored and assisted in a League Cup tie against Northampton Town, but it never got any better than that.
At the end of that season, Newcastle were relegated again. Thauvin returned to Marseille and got his career back on track; his form earned him links to top clubs like Milan and Tottenham and he even made the French World Cup-winning squad in 2018.
Remy Cabella – £12 million from Montpellier, 2014
In many ways, Thauvin was a replacement for Remy Cabella. Another explosive French winger, his arrival from Montpellier in a £12million deal in 2014 was met by genuine excitement. He'd shown he could beat a man with Montpellier the previous season, and his form had taken him to that summer's World Cup with Les Bleus.
Both he and Thauvin were at the high end in terms of Ashley's spending, but neither showed their true capabilities in England. In Cabella's case, a lack of upper-body strength meant he was never suited to the Premier League. One league goal in 31 games saw him loaned to Marseille before he made that move permanent. He then moved to Saint-Etienne and now plays for Lille.
Stephane Guivarc'h – £3.6 million from Auxerre, 1998
There is a theme developing here, of French internationals struggling at Newcastle. There were plenty of quality players from France who made it at the club, but Guivarc'h was not one of them. Signed by Kenny Dalglish after the 1998 World Cup, it was hoped Guivarc'h could offer competition to Alan Shearer.
He scored against Liverpool on his debut, but made just three subsequent appearances before Dalglish's replacement Ruud Gullit sold him to Rangers in November.
Albert Luque – £9.5 million from Deportivo la Coruna, 2005
Albert Luque joined Newcastle as a full Spain international with a big reputation. It was 2005, and he had just helped Deportivo end the Magpies' hopes of a European campaign by knocking them out of the Intertoto Cup. Far more impressively, he was key in their push to the Champions League semi finals, scoring in their amazing comeback against reigning champions Milan.
The 27-year-old set Graeme Souness back £9.5million, but a serious injury suffered early on really set him back. He missed the chance to acclimatise to the Premier League and moved to Ajax two years later. But his clinching goal in the 4-1 Tyne-Wear Derby win over Sunderland at the end of his first season will always be remembered.
Jean-Alain Boumsong – £8 million from Rangers, 2005
Newcastle took one look at Jean-Alain Boumsong in his early days at Rangers and decided against signing him. Scout Charlie Woods didn't rate him at all, and once Sir Bobby Robson was sacked and Souness came in, told the new boss. By January, Woods had gone too and Boumsong arrived.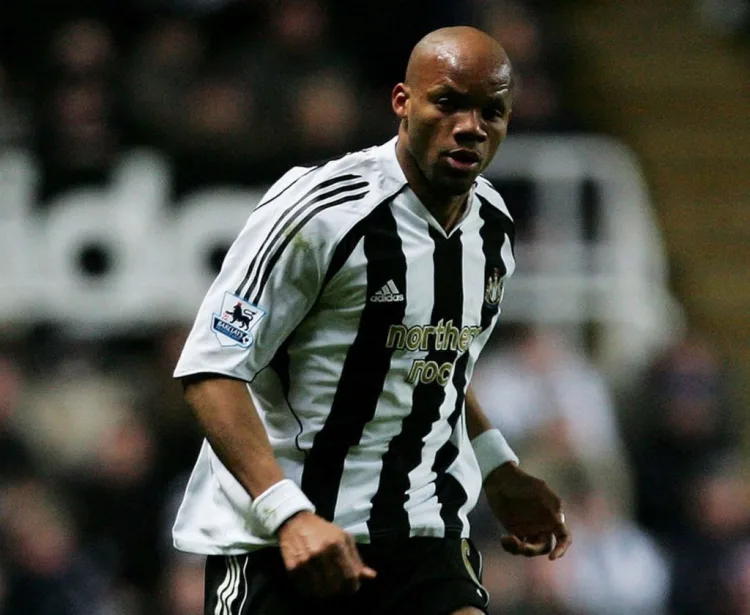 It was a torrid 18 months for the Frenchman at Newcastle; again, he couldn't adjust to the physicality of the English game. He left to aid Juventus' recovery after relegation to Serie B due to the Calciopoli match-fixing scandal.
Marcelino – £5 million from Real Mallorca, 1999
One of Gullit's biggest signings, Marcelino arrived from Real Mallorca for £5million in the summer of 1999. His biggest problem was not so much his performances, but the lack of them; he soon developed a reputation for injuries that took a very long time to heel.
He was popular enough within the dressing room, though the other players were apparently not too enamoured with his professionalism. Marcelino made 17 league appearances for Newcastle in three years before joining Poli Ejido in 2002.
Yoshinori Muto - £9.5m from Mainz, 2018
Yoshinori Muto proved himself a decent enough forward in Germany, scoring 23 goals in 72 games in the Bundesliga.
However, he never looked good enough, or strong enough, to compete in the vigorous Premier League and would eventually score just two goals in 28 appearances.
He was subsequently shipped out to Eibar where he was even less successful.
It goes to show his quality, or lack of it, that he has back playing in Japan at just 29.
Michael Owen – £16 million from Real Madrid, 2005
Despite the disaster that has been Joelinton, Michael Owen will always be first on this list. He cost Newcastle £16million, a club-record fee at the time and one that stood for 14 years, and was made the third highest-paid player in the Premier League in the summer of 2005. After a year at Real Madrid, Owen made no secret of his desire to return to Liverpool, but they couldn't match Newcastle's offer.
It shows how much vanity had become central to the inner workings at Newcastle back then, but they needed a replacement for Alan Shearer, who was in his final season before retirement. Owen fit the bill and hit the ground running, before a broken metatarsal rocked his season and 2006 World Cup chances in December.
He went to Germany anyway, tore his cruciate ligament and never recovered his best form.
He has since been critical of the club and fans, but his biggest crime was seemingly winding down his contract when Newcastle were battling relegation in 2009.