Petit: Mbappe is being 'Neymarised' by childish Neymar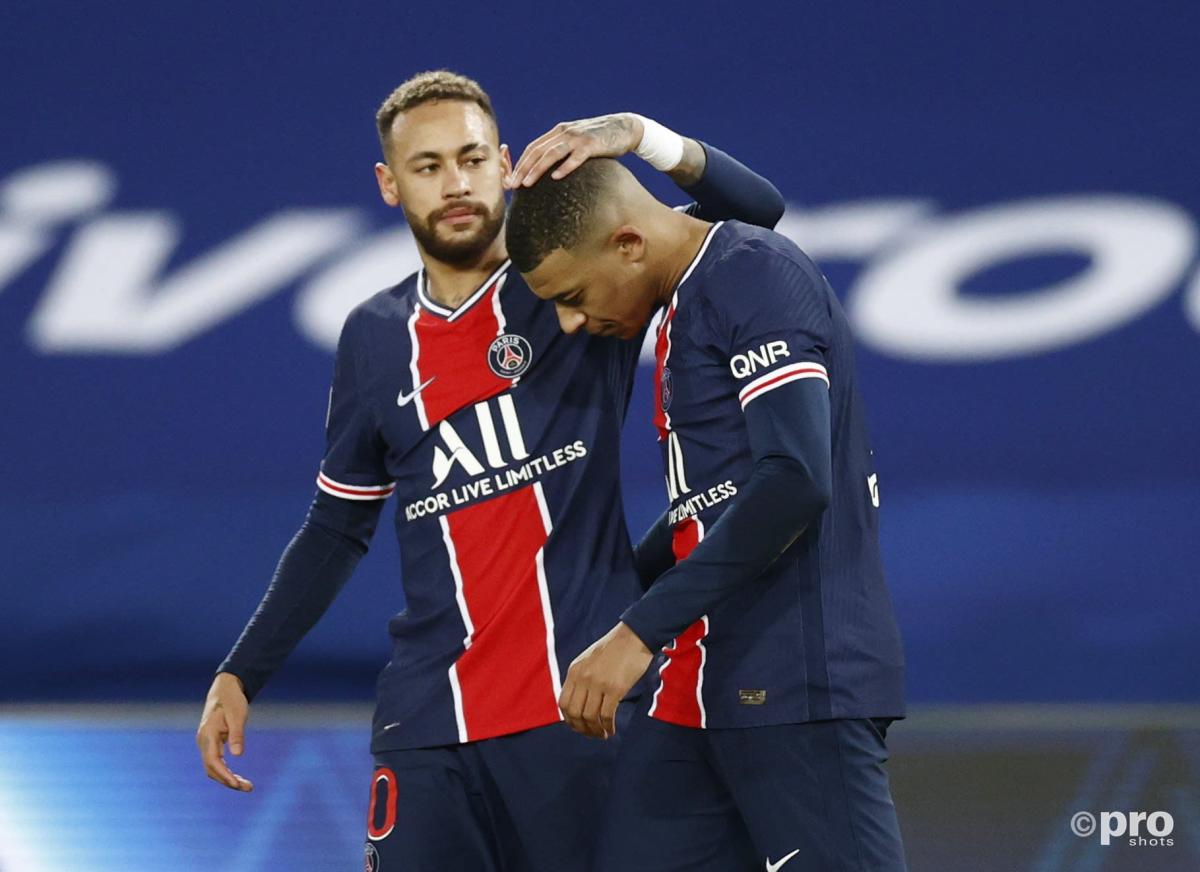 Former Arsenal and France midfielder Emmanuel Petit has hit out at Kylian Mbappe, warning the 22-year-old of the dangers of mimicking his Paris Saint-Germain team-mate Neymar.

Mbappe has shown glimpses of the form which is expected to see him take on the mantle as the world's best player as Lionel Messi winds down his career, including in an explosive performance against Barcelona in the last-16 of the Champions League.
But with PSG lagging behind Lille in the Ligue 1 title race after defeat to them at the weekend, the France star isn't galvanising them consistently. Petit has suggested Neymar's influence may be having a negative impact on Mbappe.
He also says the Brazilian needs to grow up, having failed to fulfil his potential since leaving Barcelona for Paris in a world-record transfer four years ago.
"Neymar is both the problem and the solution." Petit told RMC.
"When you don't learn from your mistakes – he'll be 30 soon – it's because you've been a kid all your life and everyone around you is turning a blind eye to your behaviour.
"He still hasn't won the Ballon d'Or yet. He was predicted to be the successor to Messi and (Cristiano) Ronaldo, but he's still not got it and he's close to turning 30."
Is Neymar a bad influence on Mbappe?
"Since leaving Barcelona, ​​his record has been extremely mixed," he added.
"I have the impression that Neymar has an influence on the PSG dressing room, some players are being 'Neymarised', starting with Mbappe."
Petit says that Angel Di Maria is crucial to the team because of his work ethic, but suggests he struggles to impact games alongside Neymar and Mbappe.
"For me, the player most representative of the PSG squad is Angel Di Maria. When Di Maria is playing and the other two are not there, he's another player," Petit suggested.
"He works hard for his team and gets in tune with them.
"When he is associated with the other two stars, all of a sudden he disappears. You get the impression it's an individual sport and there is no longer a link between the player.
"When you're the technical leader of your team, the star, you always have a duty towards your club."