Bayern Munich claim Nagelsmann compensation is not as much as €25m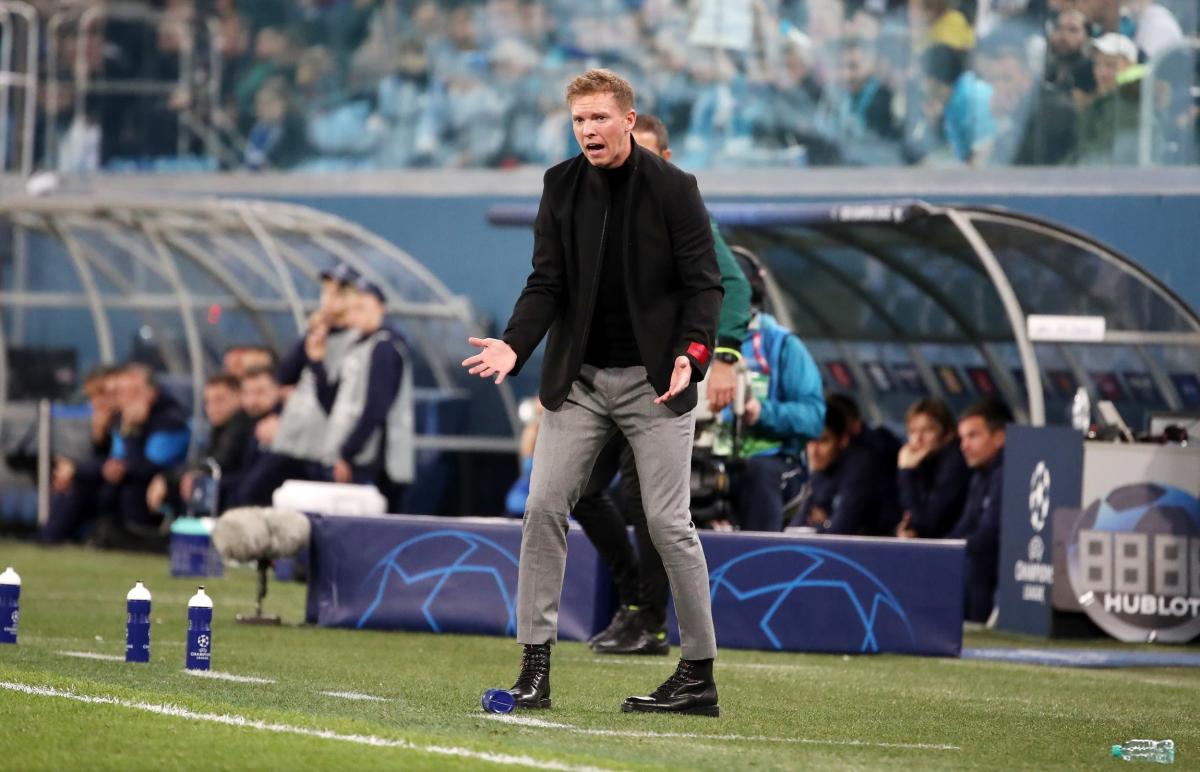 Bayern Munich president Herbert Hainer has disputed claims that the German giants paid as much as €25 million to steal prise Julian Nagelsmann away from RB Leipzig.
Despite winning six trophies over the past 12 months, the future surrounding Bayern head coach Hansi Flick had been called into question over the past few months.
READ MORE: Is Julian Nagelsmann good enough to become the next Bayern Munich head coach?
Due to a reported fractured relationship with sporting director Hasan Salihamidzic and constant links with Germany job which will become vacant after the Euros, Flick's spot as head coach became anything but certain.
Eventually, Flick requested the immediate termination of his contract which led to Bayern springing into action to find a replacement.
They eventually got their man in Nageslammn, but only after a significant compensation package was agreed with RB Leipzig.
The compensation is a new world record for a manager or head coach, surpassing what Chelsea paid years ago to land Andre Villas-Boas from Porto.
But, Hainer has suggested it is not as much as the €25m being reported.
"We had to find an agreement with Leipzig because Julian Nagelsmann was still bound there," he told Abendzeitung.
"Do not believe all the numbers that were being rumored."
Why Nagelsmann for Bayern?
Nagelsmann has a reputation for being one of the most promising young coaches in Europe, but some eyebrows were raised when Bayern decided to spend so much money on compensation on a man who will turn just 34 in July.
Hainer believes that his age doesn't matter, though, insisting Bayern needed to act quickly to make sure they got Nagelsmann for next season.
"FC Bayern are one of the best teams in Europe, and they also need a top coach. We managed to do that by signing Julian Nagelsmann," Hainer added.
"We had a very successful time with Hansi Flick as head coach, and we are very grateful to him for that. Six titles in one season, only Pep Guardiola has achieved that with FC Barcelona in 2009.
"Now we have Julian Nagelsmann hired, a coach who, despite his young age, has already had an impressive career and is in great demand in Europe.
"Julian Nagelsmann comes from Bavaria and has repeatedly emphasised that FC Bayern Munich is a matter close to his heart. I am happy that it has happened so quickly.
"We had a few conversations with Hansi Flick, but in the end it was his desire to change after this season. We then complied with this request."
Nagelsmann reportedly turned down Tottenham after the dismissal of Jose Mourinho, while Hans Flick is now odds-on favourite to become the new head coach of the German national side.