The stats that show Arteta is no better than Emery as Arsenal manager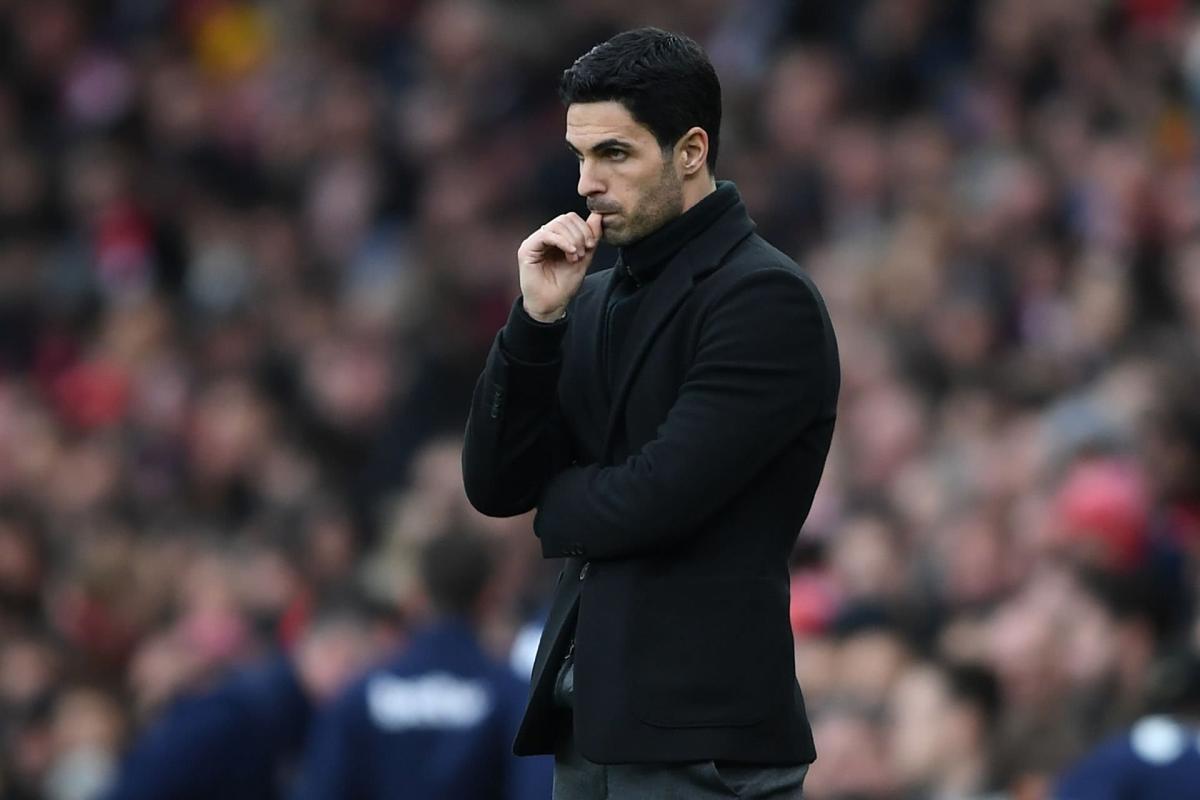 Another winless weekend for Mikel Arteta's Arsenal. Following their 1-1 draw against Burnley at Turf Moor, the Gunners are now firmly in mid-table. They presently sit in 10th place, a massive nine points behind London rivals Chelsea for the last remaining Champions League berth.
Since joining the club 15 months ago, Mikel Arteta has failed to drastically improve Arsenal's fortunes. In fact, Arteta's ratio is currently worse than his predecessor, Unai Emery.
Emery, who was the first manager in the post-Arsene Wenger era at the club, posts slightly superior stats from his 18 months at the club.
Following the limp 1-1 draw against Burnley, there could be serious discussions within Arsenal whether indeed Arteta is the right man for the job.
Arsenal looked insipid against Sean Dyche's side, and scarcely offered anything in the way of attacking threat, despite their accumulation of top talent.
Arteta vs Emery at Arsenal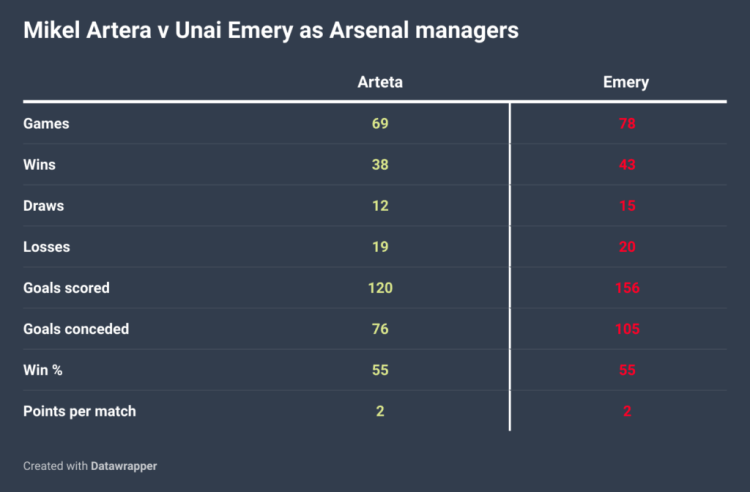 As the table above illustrates, Emery actually has the better record between he and Arteta, despite taking charge of more games for Arsenal than his replacement.
Arsenal also achieved a higher points-per-game ratio under Emery than Arteta.
In the lead-up to the game against Burnley, Arteta was asked how close Arsenal are to playing in the way he would like, and Arteta was brutally honest in his assessment:
"Very far – very, very far," he said. "There's a still a lot to improve, a lot of quality to add. Much more efficient in decision making; much quicker to open situations up when advantages are there; many situations to feel when advantages [can be] obtained.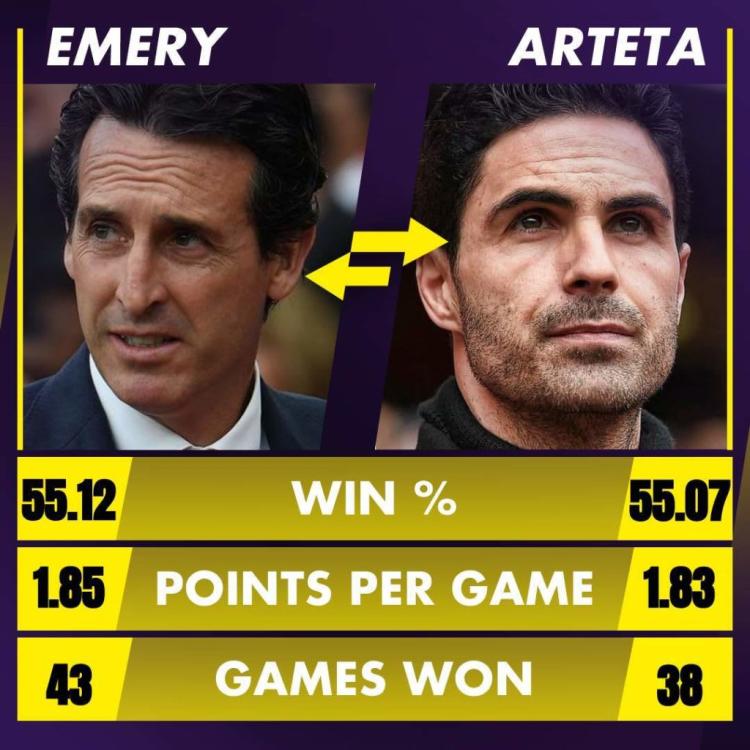 "More control of games; more defensive actions in the opponent's half; fewer giveaways in our own half; more clean sheets. More goals to score, more creativity. A lot to do."
Hiring Arteta was supposed to push Arsenal forward. By this stage, they were supposed to be showing some signs of upward mobility, and eventually back towards the upper echelons of the table, but as of yet, it's not working.
Will he last the season?