Bukayo Saka shows that he is priceless to Arsenal in Benfica win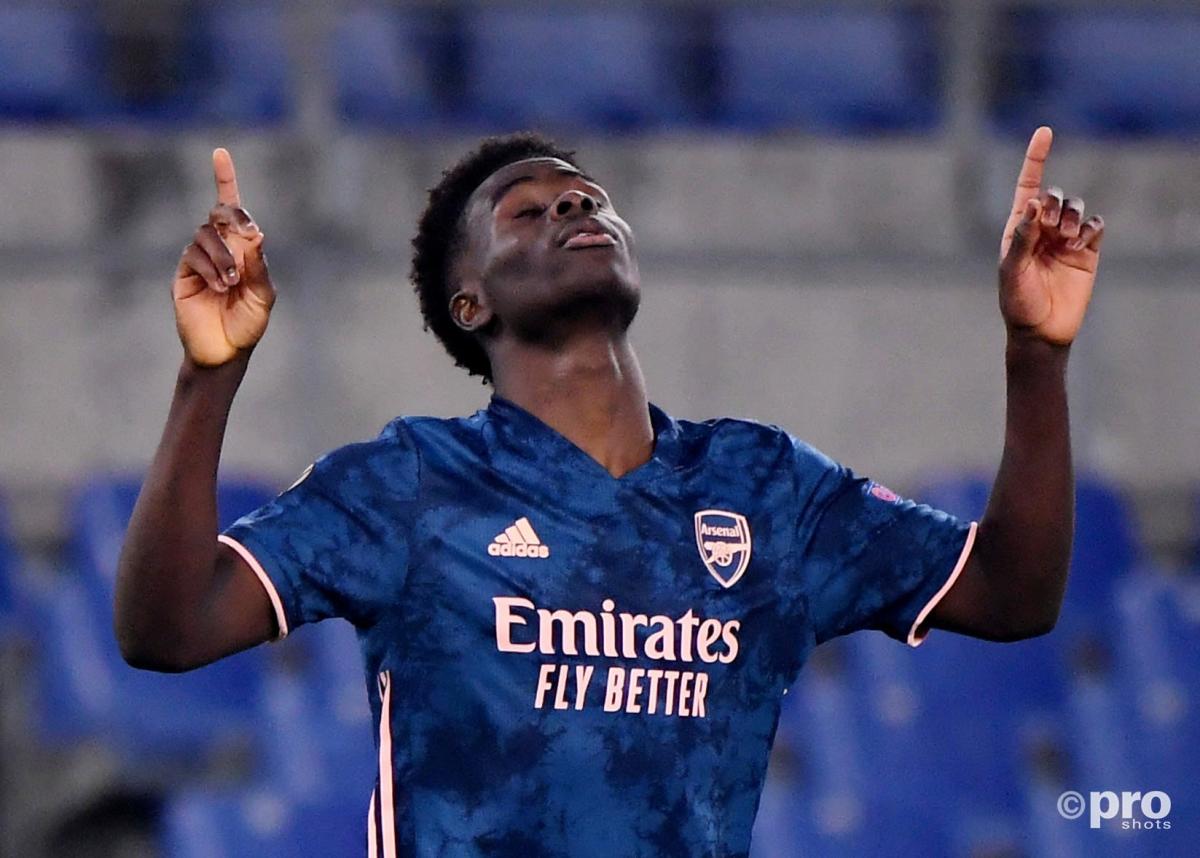 Arsenal were lauded for their business in signing Thomas Partey, Gabriel and Dani Ceballos last summer, then again praised for capturing Martin Odegaard from Real Madrid on loan in January, but the best piece of transfer business they have conducted recently was to sign Bukayo Saka to a long-term deal.
For a long period, it was no formality that Saka would pen terms with the Emirates side. Many of Europe's big clubs were lurking, and there was a very real possibility that he would depart.
On 1st July, however, news broke that he had signed a four-year deal.
Arsenal are now reaping the rewards of tying him down to 2024, with the 19-year-old Saka inspiring them through to the last 16 of the Europa League. It was a contribution that saved their season.
In orchestrating the Gunners' 3-2 second-leg win over Benfica, he proved that he is not merely a player for the future: he is a star for the present.
Saka's reverse pass to set up Aubameyang's opener was classy, but his cross to set up the striker for the winning goal was gorgeous. It was also timely. Only three minutes remained when he deftly delivered the angled centre, which was an open invitation for the former Borussia Dortmund man to head home.
Not since Aubameyang arrived in January 2018 have the Gunners completed such an important piece of business. Indeed, should Saka remain at the club, as he says is his dream, there is every chance he will eclipse the Gabon attacker, who is closing in on 100 goals for the Gunners.
Arsenal's outstanding player on an apparently match-by-match basis, Saka is already a fans' favourite and in this moment there is no doubting that he is priceless to his club.
How much is Bukayo Saka paid?
Bukayo Saka's four year deal is reportedly worth £2,080,000 in total, giving him an average salary of £520,000 per year.
That means the teenager is paid £10,000 per week.
Given his performance levels, Arsenal are likely to be forced into reassessing that figure in the near future.