Koeman: Barcelona are better with Messi than without him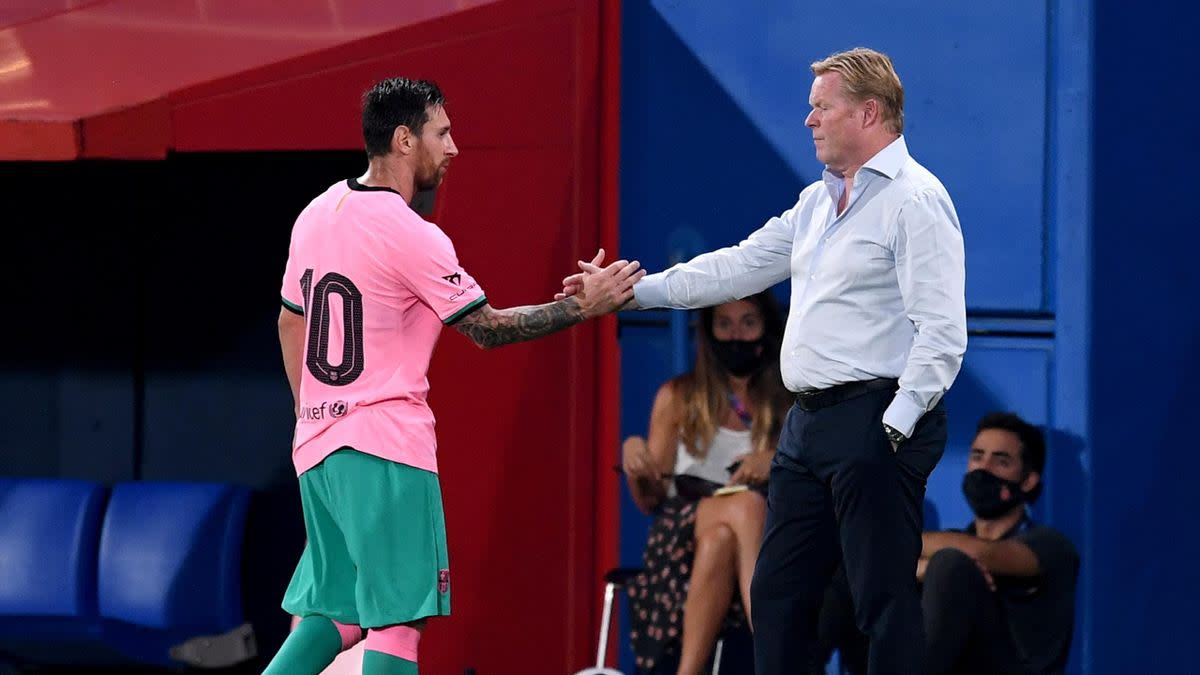 Ronald Koeman says Barcelona are a better team with Lionel Messi in it than without him, as the fallout still continues from the Argentine's request to leave the club in the summer.
Following Barca's humiliating loss in the Champions League to Bayern, Messi subsequently sent a fax to the club requesting a departure.
The club refused, and insisted that if any other team wanted to buy Messi they had to pay his astronomical release clause. Eventually, Messi agreed to stay at the Camp Nou for at least another season, preferring that than a sour exit from the side he has been with since he was 13-years-old.
Shortly after Barca's Champions League exit, Koeman was appointed as manager to replace the sacked Quique Setien, and has revealed details of the conversation that he had with Messi soon after getting the job.
"They had already told me that Messi was unhappy," he told SPORT.
"We talked at his house. He gave me his reasons and I explained to him what I could change: I was honest, I told him that the only thing I could change were football things; my job, my game system, his position on the field, his importance as a player.
"I also told him that the things he had with the club I couldn't change. In the end, staying was his decision. "
Messi finally scored his first goal of the season from open play at the weekend in a 5-2 win over Betis. The Argentine actually started that La Liga encounter on the bench, but came on to score two, and Koeman has highlighted this as an example of how the team is better with Messi included than without.
"I want the best for the team. And the best thing for the team is that Leo is well, as he is now, plugged in and very involved. He showed it the other day, against Betis, when he entered the second half. 
"The team has to learn to seek the best for its own team, but to this day Barça has been, is and is going to be a better team with Messi than without Messi."
In the 2019/20 season it was the first time in 12 years that Barca failed to win a major trophy. Although Messi remains with the club for now, speculation continues that he could leave the club in the summer, with Manchester City leading the race for his signature.