Who is Youssef En-Nesyri? Arsenal's perfect replacement for Aubameyang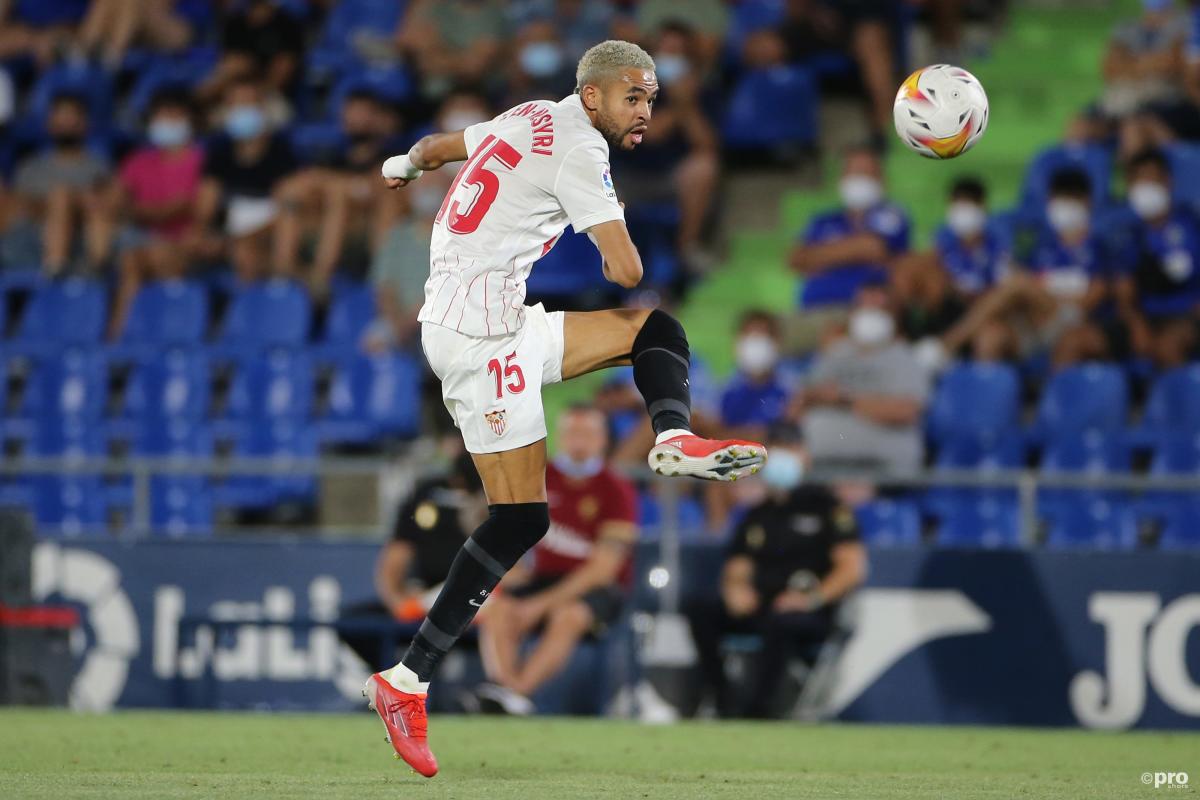 Arsenal have reportedly identified Sevilla striker Youssef En-Nesyri as a potential replacement for Pierre-Emerick Aubameyang.
The Arsenal captain has not enjoyed a particularly productive 12 months at the Emirates and was linked with a move away this summer, with Barcelona mentioned as a potential destination.
Aubameyang eventually stayed but there is a real possibility that he could leave in 2022 which would catalyse the search for a replacement.
According to reports from Spain, En-Nesyri will be targeted.
FOOTBALLTRANSFERS' MOST VALUABLE PLAYERS IN THE WORLD
What position does Youssef En-Nesyri play in?
En-Nesyri plays as a striker.
How good is Youssef En-Nesyri?
Sevilla signed En-Nesyri in January of 2020 to come in as a replacement for departing forwards Javier Hernandez and Munas Dabbur.
In his first half-season with the Andalusian giants, he scored four goals in seven starts.
The 2020/21 campaign saw a considerable improvement in his outlay as over the course of the season he would score 18 La Liga goals and an impressive 24 goals in all competitions, with the other six being scored in the Champions League.
Even though En-Nesyri is a central striker, his athleticism and pace make him a formidable opponent with runs down the flanks as he takes defenders out of position.
Former Liverpool and Atletico Madrid winger Luis Garcia had this to say about En-Nesyri.
"He hasn't had it easy due to past season performances, but he has arrived," said the Spaniard.
"He is doing great, but still can improve on a lot of factors and contribute a lot to the game. He continues to grow – he has the skill, the pace, he is good in the air, he can hold the ball. It's important to have such a plan in your team."
What clubs are interested in Youssef En-Nesyri?
Arsenal and West Ham are the two clubs most heavily linked with En-Nesyri.
The Hammers reportedly bid around £32 million for the Moroccan striker in January of 2021, but the transfer didn't materialise, as the club opted to bring in Jesse Lingard on loan for six months.
Arsenal have been keeping tabs on him and did so this summer, but according to the aforementioned reports from Spain, En-Nesyri allegedly told Sevilla director of football Monchi that he had no intention of leaving the club.
En-Nesyri had offers that would have seen him drastically increase his salary, but the player loves Sevilla, both the club and the city.
Sevilla were not in a position that they needed to sell him this summer either as Bryan Gil was eventually offloaded to Tottenham.
Should the club receive a big bid for En-Nesyri in 2022, however, it is likely he would move on.
Arsenal believe he is the ideal replacement for Aubameyang.
When does Youssef En-Nesyri's contract expire?
En-Nesyri's contract with Sevilla expires in June of 2025.
How old is Youssef En-Nesyri?
En-Nesyri was born on 1 June 1997, making him 24 years old.
What is Youssef En-Nesyri's height?
En-Nesyri is six-feet-two-inches tall.
What football boots does Youssef En-Nesyri wear?
En-Nesyri wears adidas X Speedflow.1 soccer cleats.
What is Youssef En-Nesyri's Instagram?
En-Nesyri's Instagram has 807k followers as of September 2021.