Arsenal suffer ANOTHER transfer blow as PSV star commits future to club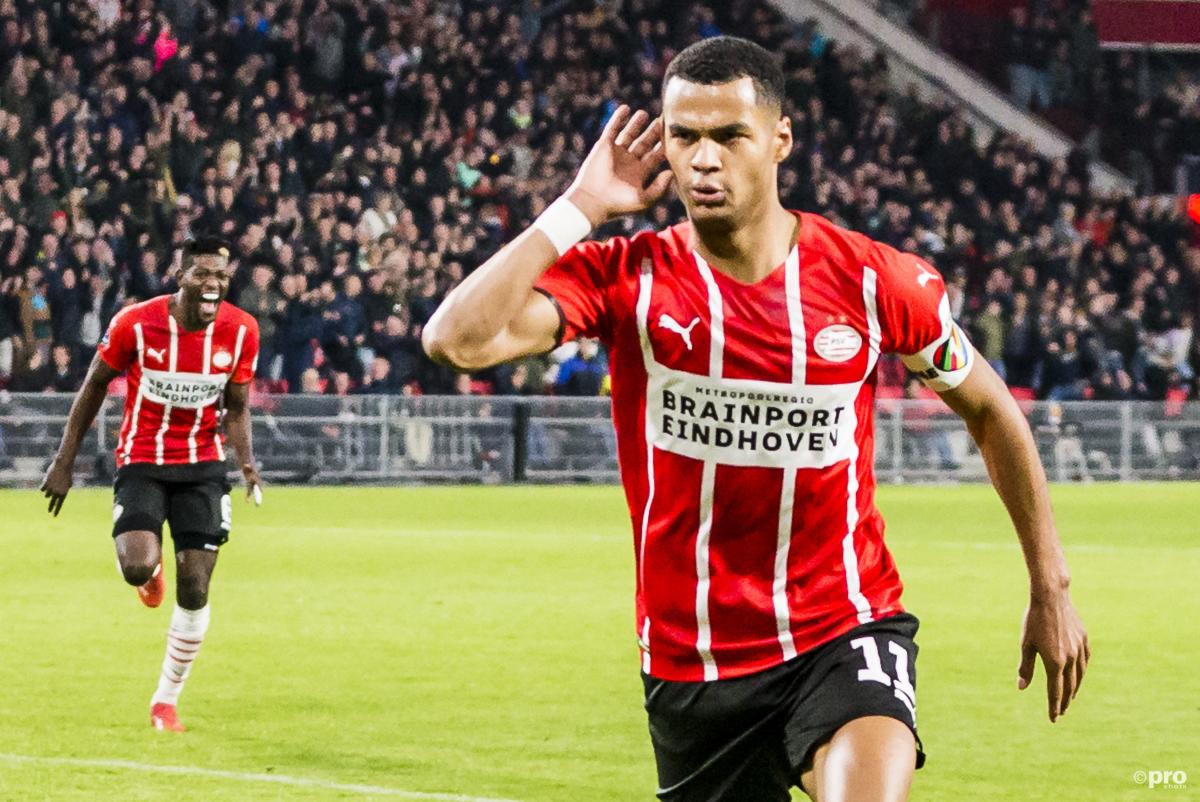 Arsenal have received another blow in the transfer market as reported target Cody Gakpo has signed an extended contract with PSV.
The Gunners are desperate to sign a new forward in the January transfer window, with Pierre-Emerick Aubameyang unlikely to play for the club again and Alexandre Lacazette and Eddie Nketiah having contracts which expire in the summer.
Arsenal's primary target in January was Dusan Vlahovic, but it appears they never really had a shot of landing the Serbian who apparently always had his heart set on a transfer to Juventus.
Mikel Arteta has been forced into looking at alternatives, with Gakpo earning a spot on Arsenal's shortlist.
FOOTBALLTRANSFERS' MOST VALUABLE PLAYERS IN THE WORLD
The Dutchman has been is excellent form for PSV this campaign, scoring 10 goals and recording 10 assists in 24 starts in all competitions.
Arsenal's hopes of signing Gakpo in January are over as he has now signed a one-year contract extension. PSV have extended his deal by a year in order to receive a more significant transfer fee, most likely in the summer.
"It's a massive honour to extend my time here," he said in an official announcement by PSV.
"I have a clear mission this season: win trophies with PSV.
"I will give my very best to be successful with the team. I want to repay the trust the club is putting in me."
Which players have rejected Arsenal this season?
Gakpo and Vlahovic are just two transfer targets that Arsenal have missed out on so far in 2021/22.
Here are a selection of others:
Sergio Ramos
Before the Ben White deal was confirmed, Arsenal attempted to usurp Paris Saint-Germain to the signing of free agent Sergio Ramos.
The Gunners were heavily in for the Spanish centre-back, and it was revealed that they offered him €17m per season, which is actually €5m more than he earned at Real Madrid and is earning at PSG. But he still rejected them. Perhaps this was a blessing in disguise too given his injury troubles in Paris.
Emiliano Buendia
Emiliano Buendia's move from Norwich City to Aston Villa was another blow to Arsenal, who also placed a bid for the Argentine.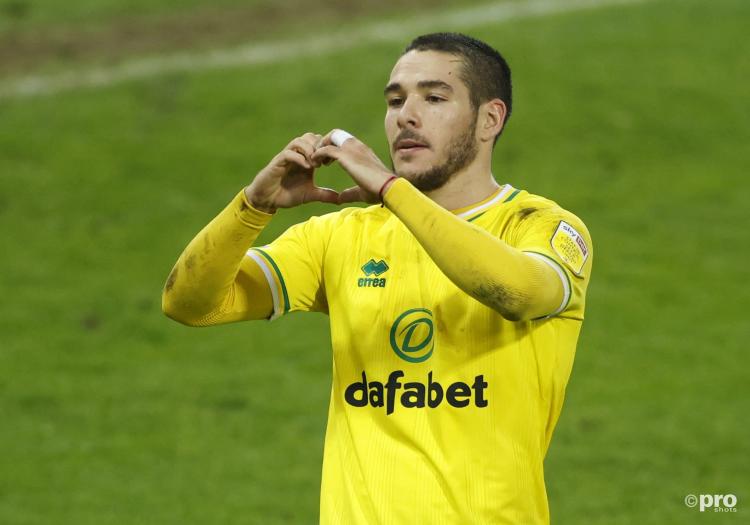 Although the Gunners were able to match the fee Villa bid for Buendia, it's understood that the player rejected them in favour of joining the Birmingham side.
It came as a hammer blow for Arsenal, as Buendia clearly viewed Villa as a club on an upwards trajectory.
Manuel Locatelli
In the week before Italy won Euro 2020, with Manuel Locatelli a member of the squad, Sassuolo director Giovanni Carnevali had this to say:
"We're in talks for Locatelli with one club from abroad... and it's really advanced," said Carnevali in an interview with Sky Italia.
That club was Arsenal, who had a €40m bid accepted by Sassuolo – as did Borussia Dortmund. However, Locatelli made it clear from the start that he had no interest in joining either side and was only willing to sign for Juve.
The Bianconeri completed the deal on August 18 for a fee eventually reaching €37.5m. He wouldn't be the last player to reject Arsenal for Juve this season.
Bernardo Silva
Man City manager Pep Guardiola admitted over the summer that Bernardo Silva was one of three players who wished to quit the club.
"He's our player. Not just Bernardo, there are two or three players that want to leave but they are our players and when they bring some offer and they want to leave we are open to discuss but it depends on them," Pep confirmed.
Bernardo was keen for a new challenge and Arsenal immediately placed a bid for him, according to Portuguese football journalist Felipe Dias.
However, yes, you guessed it, Bernardo rejected them.
"The latest we heard is that Bernardo has rejected a move to Arsenal and if that is the case I think rightly so because I don't think that would be a step forward in his career," Dias said.
Tammy Abraham, Lautaro Martinez and Bruno Guimaraes can also be added to that list...