A £55m mistake: Aubameyang is Ozil 2.0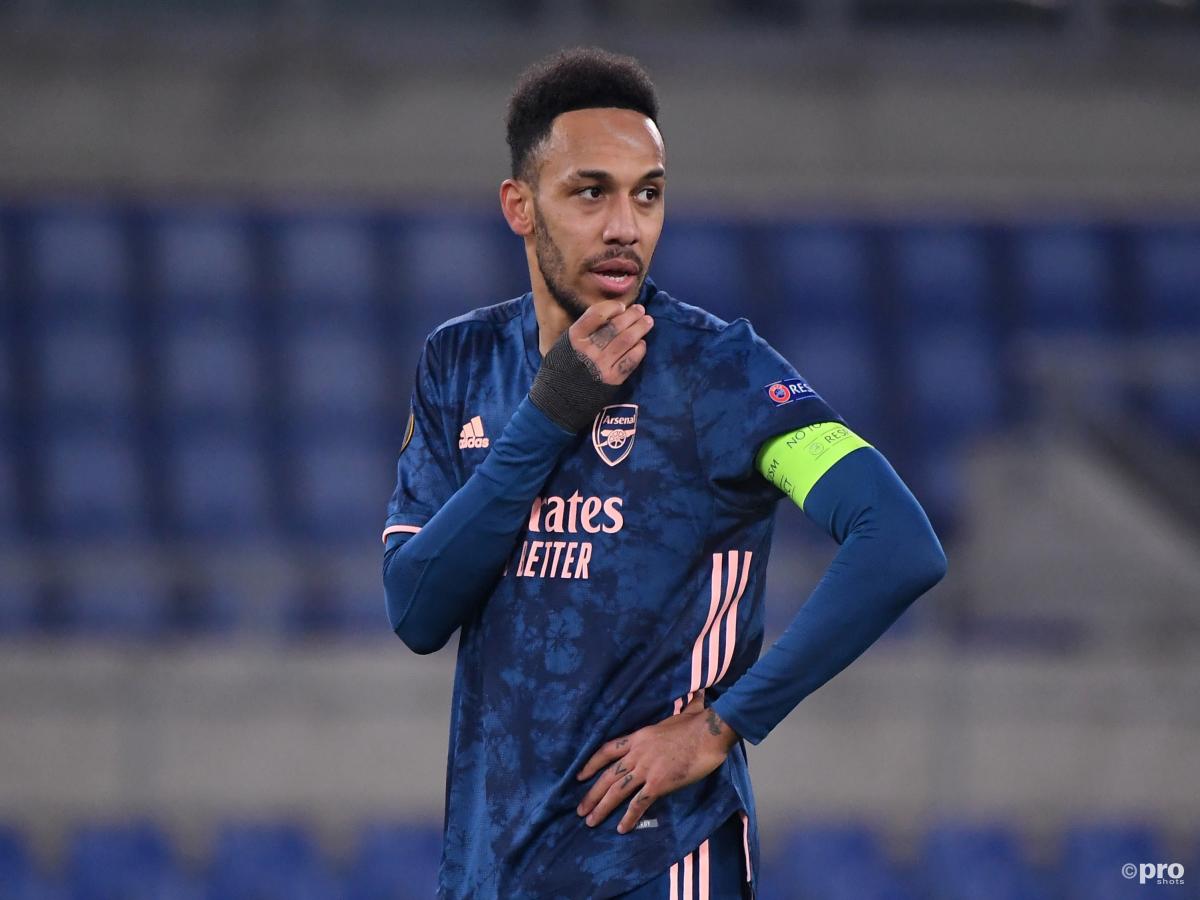 Arsenal's 2-1 victory over Tottenham Hotspur in the North London derby last month was undoubtedly a moment to cherish for fans, but had the team lost then the blame would have been firmly placed on Pierre-Emerick Aubameyang.
Prior to kick off Arsenal manager Mikel Arteta confirmed that the Gabon forward had been dropped to the bench due to a "disciplinary issue".
"We have drawn the line, we move on, and he is on the bench," Arteta told Sky Sports prior to the match.
"We have a process for every game that we have to respect. It was a decision made after evaluating everything and who Auba is and what he's done."
This wasn't the first time Aubameyang had broken the rules at Arsenal this season and clearly it tested his manager's patience.
In fact, it was the second time the player had been punished for being late to first team commitments and he also broke COVID-19 rules in February when he was pictured with a Barcelona-based tattoo artist.
This lack of discipline echoes what we have seen on the pitch from Aubameyang in 2020/21. During Saturday's 3-0 home defeat to Liverpool, he produced another poor performance and was subbed off in the second period.
He has just nine goals and one assist in 25 Premier League games for Arteta's side this season and it certainly seems as though Aubameyang hasn't put a foot right since he signed a new contract with the club last summer.
Indeed, at almost 32 years of age, Aubameyang now risks following a former team mate in Mesut Ozil down a troubled path of being an expensive, troubled player that has long since stopped playing his best football for Arsenal.
If the player can't turn his form or indeed his ability to break the rules around soon then Arsenal may find themselves in a familiar situation of counting down the days until Aubameyang's contract expires in the summer of 2023.
How much does Aubemeyang make at Arsenal?
Aubameyang signed a new contract with Arsenal in September 2020 that, in principle, committed him to the London club until 2023.
According to reports at the time, the deal was worth a staggering £55 million in value over the course of the three years. This is a salary that Arsenal simply can't justify paying when they are struggling in mid-table mediocrity once again.
In terms of how much Aubameyang is paid each week by Arsenal, the reported figure stands at £250,000 a week, but does apparently rise to £350,000 a week once loyalty payments and bonuses are included.
This is exactly how much Ozil earned at the club before he left in January for Fenerhahce and with every passing week it seems as though we are watching the same movie unfold with Aubameyang.