'Capable' Koeman knows exactly what to do at Barca, says Stoichkov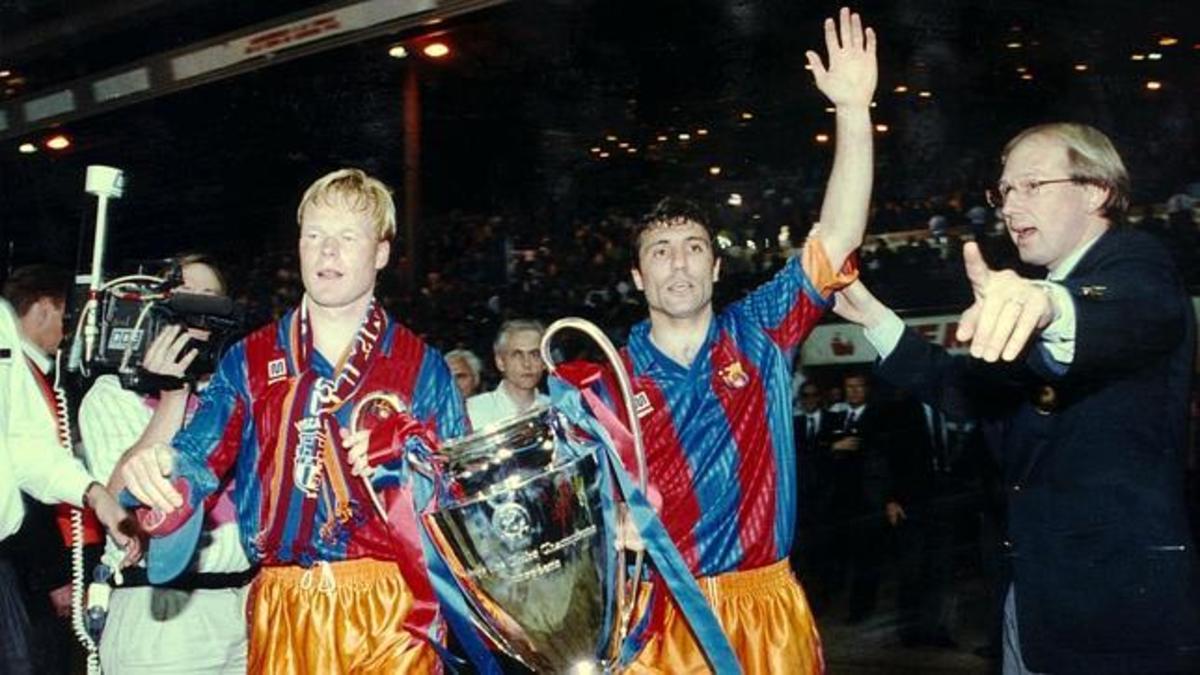 Hristo Stoichkov believes Ronald Koeman knows what he is doing at Barcelona, having played under the tenure of club legend Johan Cruyff.
Following Barca's embarrassing exit in the Champions League over the summer, head coach Quique Setien was sacked, with Koeman coming in as his replacement just a few days later.
It hasn't been an easy start to life as Barca boss, however, with the Dutchman initially having to contend with Lionel Messi wanting to leave, before not being able to sign his two primary transfer targets, Memphis Depay and Gini Wijnaldum.
On the pitch things haven't been great, either, as they are currently eighth in the table after their opening seven matches. They have lost two of those seven, including, crucially, the Clasico against Real Madrid last month.
Stoichkov, who played with Koeman in Cruyff's 'dream team' thinks his former team-mate will eventually get things right at the Camp Nou.
"He's from the mister's [Cruyff] school, rest in peace. He grew up with Johan and knows what to do," Stoichkov told Mundo Deportivo when asked if Koeman had the technical know-how to succeed as Barca boss.
"Ronald arrived at the age of 26 and saw people like Ferrer, Guardiola, Sergi, Goiko or myself grow up. And we learned because we wanted to.
"Every week we talk or write to each other. I see him very capable. our friendship is not bought with money but it is demonstrated. We had our piques because we wanted to win and we were competitive. It happened with everyone and they are still my friends. It is our family."
Stoichkov and Koeman were part of the Barcelona side that won the European Cup for the first time in 1992 under Cruyff, with the Dutchman scoring the winning goal in extra-time against Sampdoria.