Transfer History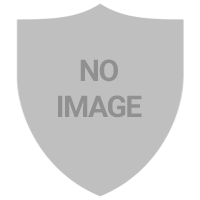 Jiangxi Liansheng 2021/2022
Free

Free

Free
Expected Transfer Value (xTV)
Similar Players
| Skill / pot | Player | xTV |
| --- | --- | --- |
| | Marcel Zylla | €0.1M |
| | Ntsako Neverdie Makhubela | €0.3M |
| | Peng Huang | €0.1M |
| | Laureano Tello | €0.2M |
| | Tixiang Li | €0.2M |
Teammates
| Skill / pot | Player | xTV |
| --- | --- | --- |
| | Zhenjie Kang | €0.2M |
| | Jiawei Li | €0.2M |
| | Binliang Tan | €0.2M |
| | Yin Zhang | €0.2M |
| | Dong Sun | €0.2M |
About Jianfeng Yu
Jianfeng Yu (CHN) is a a box to box midfielder and currently plays for Jiangxi Beidamen. Jianfeng Yu is 34 years old (1989/01/29) and he is 178cm tall. His jersey number is 17. Jianfeng Yu has also been used as a ball winning midfielder and as a deep lying playmaker.
Jianfeng Yu's current transfer value is between €0.2M and €0.3M. His last transfer was from Nantong Zhiyun to Jiangxi Liansheng in 2022. Jiangxi Liansheng got Jianfeng Yu for free.
Jianfeng Yu latest transfers and transfer rumours, season statistics and career statistics are available on FootballTransfers.