Vinícius vs Mbappé: Who is having a better 2021/22 season so far?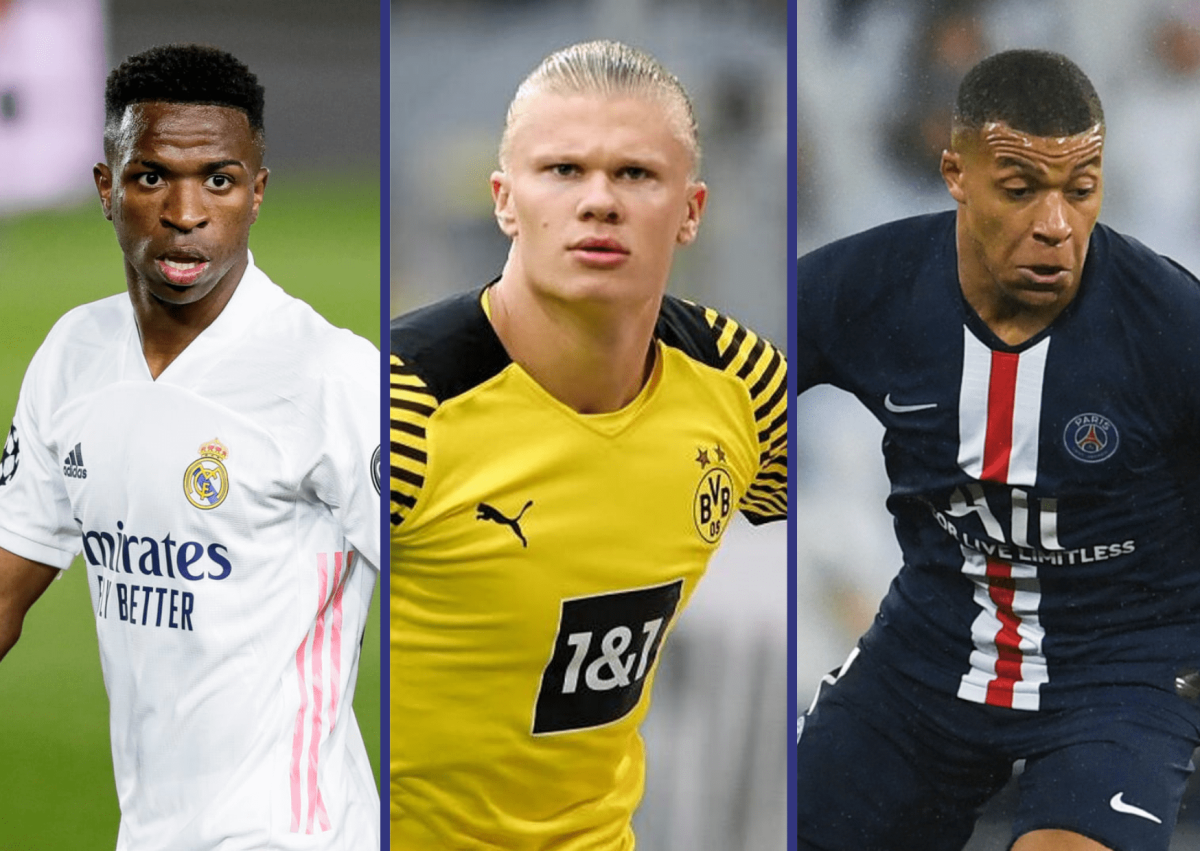 Real Madrid desperately wanted to sign Kylian Mbappé from PSG in the summer transfer window, but we now know that the Frenchman is staying in Paris.
But impressive performances from Vinícius may help fans of Los Blancos to forget about the failure to land the French forward. Vinícius has had an excellent season, easily the best of his career, finally showing some of the potential that caused Madrid to spend €50 million on him as a 17-year-old.
But how do the two compare across the 2021/22 season as a whole? Let's take a look.
REVEALED: The most valuable players in the world
Vinícius Jr vs Mbappe stats
Vinicius Jr v Mbappe
| | | |
| --- | --- | --- |
| STAT | VINICIUS | MBAPPE |
| non-pen goal P90 | 0.47 | 0.74 |
| npxG P90 | 0.39 | 0.61 |
| assist P90 | 0.37 | 0.52 |
| xA P90 | 0.26 | 0.36 |
Let's leave penalties out of any comparison, as Mbappe hits some of PSG's but Vinicius has to cede to Karim Benzema at Real Madrid, so we'll compare non-penalty goals P90.
In that respect, Vinicius is averaging 0.47 npg P90, a healthy total. But Mbappe's is higher after a fantastic season in France and in Europe, with a total of 0.74 npg P90. That is a spectacular total.
When looking at non-penalty expected goals, Mbappe is also far superior to the Brazilian. Mbappe's total is 0.61 is superior to Vinicius' 0.39. Both men are actually overperforming their xG by a similar amount.
The improved finishing is the main reason for the extra buzz about Vinícius in 2021/22 and how his performances were making fans wonder how both men could be slotted into the team next season.
Carlo Ancelotti worked closely with the wide forward to improve his ability to be calm and show composure in front of goal, something that has definitely come to pass.
I've told Vinícius that it's rare to score after taking five or six touches. To score, you need one touch or maybe two maximum.
- Carlo Ancelotti
Vinícius Jr vs Mbappe: assists
But who is better at providing chances to their team-mates? Well, again, Mbappe is out in front in this regard, recording 0.52 assists per P90 in comparison to Vinicius' 0.37.
And on the expected assists, front, Mbappe is also unerring, delivering 0.36 xA to the Brazilian's 0.26.
All things considered, Mbappe's npxg + xa is a staggering 0.96. That means that virtually every game in 2021/22, Mbappe either scored a goal from open play, or assisted one. You can see why Real Madrid wanted him.
This isn't a slight on Vinicius - in fact he's still got time to develop. And it could be argued that La Liga is a more difficult environment to produce numbers in regularly.
But Vinicius will need to continue to move forward if Madrid are to shrug off this snub and produce the goals and assists to match what has been lost.