Cristiano Ronaldo rekent in een woord af met transfergerucht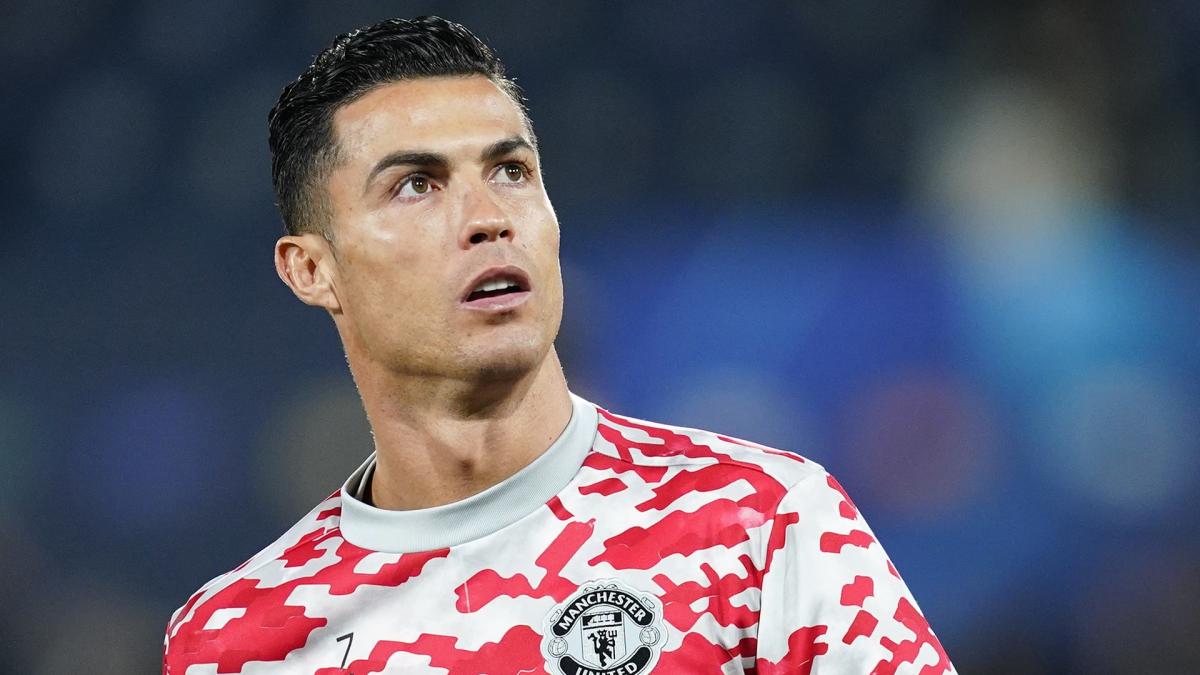 Cristiano Ronaldo heeft korte metten gemaakt met een bericht over een vermeende rentree bij Sporting Portugal. De voorbije dagen deed het gerucht de ronde dat de vedette van Manchester United voor een terugkeer bij zijn eerste professionele club stond. Zondag verscheen op sociale media bovendien een foto waarop de auto van Ronaldo te zien zou zijn geweest bij de parkeerplaats van Estádio José Alvalade, de thuishaven van Sporting.
"De hoop op de komst van Ronaldo neemt toe voor supporters van Sporting. Een foto circuleert op sociale media en er wordt gezegd dat het gaat om de auto van Ronaldo op de parkeerplaats van Estádio José Alvalade", luidde het bijschrift van het Portugese medium Sport TV. Ronaldo maakte onder de publicatie echter duidelijk dat de berichtgeving niet op waarheid berust: "Fake".
Cristiano Ronaldo's car spotted in the parking lot of the Sporting CP training facility. 🇵🇹 pic.twitter.com/ETzuYox0S1

— The CR7 Timeline. (@TimelineCR7) July 17, 2022
De toekomst van Ronaldo blijft hoe dan ook onderwerp van gesprek. Naar verluidt heeft de 37-jarige aanvaller zijn zinnen gezet op een vertrek bij Manchester United, waar hij vanwege persoonlijke redenen zijn gezicht nog niet heeft laten zien in de voorbereiding op het nieuwe seizoen. Engelse media stellen echter dat Ronaldo zich zorgen maakt over de mogelijkheden van Manchester United om prijzen te winnen en is hij ook niet gelukkig met het feit dat de club komend seizoen niet in de Champions League maar in de Europa League speelt.
Cristiano Ronaldo responds to reports of a loan move to Sporting. #mufc pic.twitter.com/LUKsmQBjGg

— The United Stand (@UnitedStandMUFC) July 17, 2022
Zaakwaarnemer Jorge Mendes heeft de diensten van Ronaldo de voorbije weken bij diverse clubs aangeboden. De namen van Chelsea, Bayern München, Paris Saint-Germain, AS Roma, Napoli en Sporting doen de ronde, maar om uiteenlopende redenen lijkt het niet tot een transfer naar een van deze clubs te zullen komen. Ook Atlético Madrid wordt genoemd als een mogelijke bestemming, maar dat lijkt gezien zijn verleden bij aartsrivaal en stadsgenoot Real Madrid vrij onwaarschijnlijk.
"Ronaldo is niet te koop. Hij maakt deel uit van onze plannen voor komend seizoen", zei trainer Erik ten Hag eerder deze maand. De ex-trainer van Ajax vertelde verder dat zijn verstandhouding met Ronaldo goed is. "Ik heb met hem gesproken voordat dit alles ging spelen en dat was een heel goed gesprek."